A 33-year-old man has been charged with the death of an 11-year-old Alabama girl who went missing before being found dead, said officials on March 4.
Christopher Wayne Madison is charged with the death of Amberly Barnett according to the Sheriff's Office in DeKalb County, Ala., reported WSB-TV.
He was booked on the night of March 2 and is being held without bond.
BREAKING: 33-year-old Christopher Madison has been charged with capital murder in the death of Amberly Barnett.

Posted by WSB-TV on Monday, 4 March 2019
DeKalb County Sheriff Nick Welden would not disclose further details to avoid jeopardizing the investigation.
"The road to justice for this sweet, innocent little girl is too important to release anything to jeopardize this investigation," Welden said in a press release. "I would like to thank our staff and all other departments that assisted on this case. This was a true joint effort, a team effort between multiple agencies who all worked tirelessly to help us get to this point."
Amberly had been at her aunt's home, said Jonie L. Barnett on social media.
The aunt had been out grocery shopping when the child went missing, Barnett said.
"Her phone was left behind and my baby takes it everywhere. Nothing in her phone indicated she was planning to leave," Jonie told WSB-TV. "Nobody should bury their 11-year-old child. Nobody should have hurt her."
She fought back tears in describing her child.
"I couldn't have asked for a better daughter," she said. "Come and do it to me, don't do it to her, don't take my baby," she said.
BREAKING: Authorities have charged this man with capital murder for the death of an 11-year-old girl found in DeKalb County over the weekend.

Nai-post ni WHNT News 19 noong Lunes, Marso 4, 2019
Amberly's mother later shared an update about the tragic discovery.
"I am heartbroken for you and your family. I am praying for all of you as you try to process this tragedy," one person commented on her Facebook page.
"We may live less than 10 minutes away from the scene and it's terrifying! We are all thinking about you and your little angel!" commented another.
The sheriff said in previous reports the DeKalb County Sheriff's Office continues to investigate the girl's death and has asked the public for any information about the incident.
California Girls Found
Two young sisters, aged 5 and 8, were found alive after spending two days and nights in a cold forest, according to reports.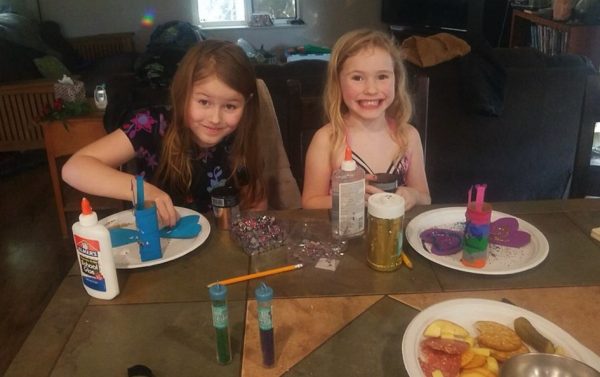 According to officials Caroline, 5, and Leia Carrico, 8, went missing from their home on the afternoon of March 1.
"I am pleased to report that we all are witnessing a miracle," Humboldt County Sheriff William Honsal told ABC News. "Caroline and Leia have been found safe and sound in southern Humboldt."
Deputies in Humboldt County, California, said the children wandered outside even though their mother told them not to, ABC7 reported.
Temperatures in Humboldt, located in the northwestern portion of the state, dropped into the 30s this week.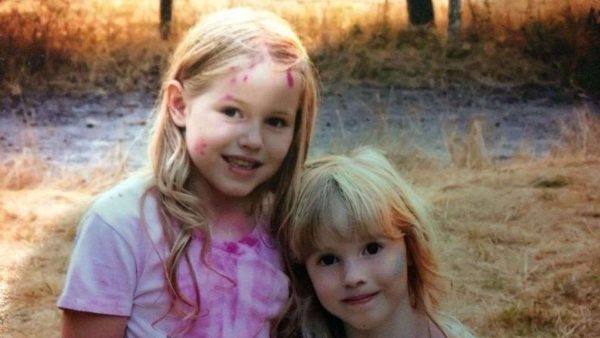 Officials said the girls were found near Richardson State Park, which is more than a mile south of their home.
"They were safe and sound, still ambulatory, in good spirits, no injuries," Honsal said.
"We could not have had a better outcome than we've had this morning," he told the ABC. "It's an absolute miracle."
More Missing Children
There were 464,324 missing children reported in the FBI's National Crime Information Center in 2017, according to the National Center for Missing and Exploited Children.
Under federal law, when a child is reported missing to law enforcement, they must be entered into a database. In 2016, there were a total of 465,676 entries.
"This number represents reports of missing children. That means if a child runs away multiple times in a year, each instance would be entered into NCIC separately and counted in the yearly total," the center said. "Likewise, if an entry is withdrawn and amended or updated, that would also be reflected in the total."
In 2017, the center confirmed it assisted officers and families with the cases of more than 27,000 missing children. In those cases, 91 percent were endangered runaways, and 5 percent were family abductions.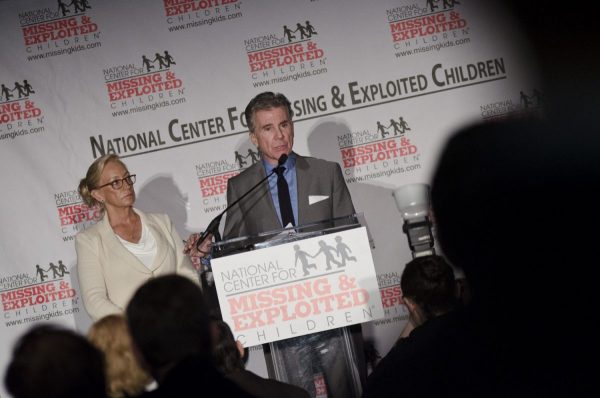 About one in seven children reported missing to the center in 2017 are likely victims of child sex trafficking.
The number of reported missing children has significantly decreased in recent years, according to a 2017 report by the Department of Justice. The number of children reported missing dropped from 6.5 per 1,000 children in 1999 to 3.1 per 1,000 in 2013.
Many are lost, stranded, injured, or missing due to benign reasons, such as misunderstandings, according to the report.