A 51-year-old Riverside Army veteran was arrested and charged with kidnapping three women in Aliso Viejo, California, after being connected to additional crimes.
Robert Daniel Yucas, a cargo pilot for Kalitta Air, was on a return flight from China when he was arrested in Anchorage, Alaska, on Sept. 16, for allegedly sexually assaulting two women in 2020 and another over a month ago in the area of Pacific Park Drive and Alicia Parkway.
"The three victims were doing simple things, enjoying life in the city of Aliso Viejo—skateboarding, running, and walking on a trail," Orange County District Attorney Todd Spitzer at a Sept. 20 press conference. "These crimes are what nightmares are made of, a stranger abduction. A quick jog on a running trail that turned into fighting for her life."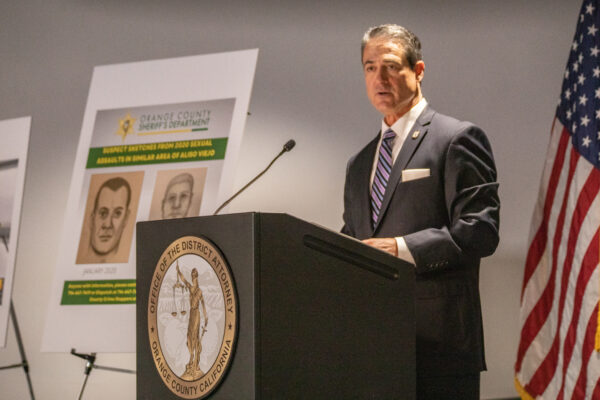 The incidents were separate, but the attacks were similar in nature. Yucas would chokehold his victims until they were unconscious. While Yucas resides in Riverside County, he was a previous resident of Aliso Viejo from 2017 to 2019. Spitzer told The Epoch Times they are not releasing what brought him back to commit the crimes.
DNA was recovered from the incidents that occurred in January and April 2020, but investigators were unable to find any matches in law enforcement databases, Orange County Sheriff Don Barnes said during the press conference.
In an anonymous tip received through Orange County Crime Stoppers, the sheriff's department was able to match DNA evidence obtained from a San Diego unspecified case on Sept. 4, leading to Yucas's arrest.
"This is a very significant case that had unfolded rapidly over the last several days," Barnes said. "What happened to these women will change their lives forever."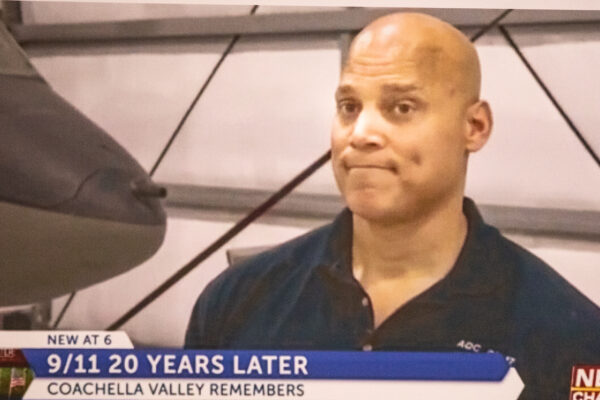 Yucas is currently in Alaska awaiting extradition, which can take up to 30 days.
District Attorney Todd Spitzer announced that Yucas has been charged with three felony counts of kidnapping to commit a sex offense, one felony count of forcible rape, one felony count of attempted forcible rape, and three felony counts of assault with intent to commit a sexual offense.
Yucas will face a sentence of 39 years to life in prison and an additional 6 years if convicted of all charges.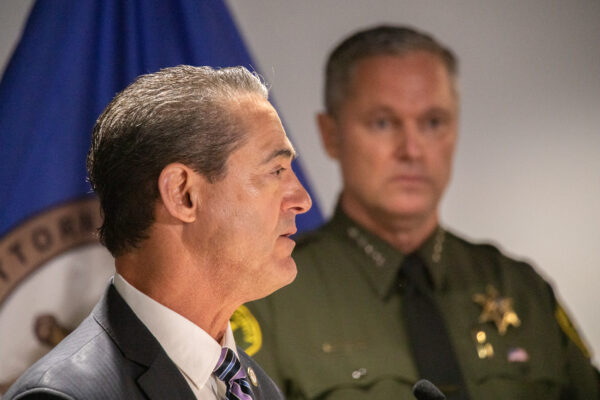 Despite his sentencing, Spitzer warns that California legislation, Assembly Bill 1448 signed into law in 2017, can allow him to be released at an earlier date when he turns 60 years old.
"While he is looking at 39 years to life, plus six, he would be—if convicted of all charges—eligible for parole in 19 years and one day," Spitzer said.
"Let me make something unequivocally clear. While other jurisdictions are no longer sending prosecutors to parole hearings, the Orange District Attorney's Office will always send a prosecutor to a parole hearing to fight for justice and to ensure that a predator does not get back onto the streets."
Officials suspect there to be more victims and request for additional information to be submitted to a tip line at 714-647-7419.