Sen. Susan Collins (R-Maine) on Wednesday received a concession call from challenger Sara Gideon, in a U.S. Senate race that Democrats hoped to win.
"I just received a very gracious call from Sara Gideon conceding the race," Collins, 67, said during a press conference.
"Let me say what an extraordinary honor it is to represent the great state of Maine and to know that I will have the opportunity to serve all of Maine for the next six years," she added.
Gideon, 48, the speaker of the Maine House of Representatives, said during a separate press briefing that "we came up short."
Gideon confirmed that she spoke to Collins, saying she congratulated the senator on the win.
"Thank you, Maine. I'm proud of the campaign we ran, regardless of the result—together we built a movement that will help us make progress for years to come. While this election may be over, we can't afford to stop organizing. So let's get some rest, and then get back to work," she added in a written statement.
Collins was declared the winner by Decision Desk. She had over 400,000 votes, some 66,000 more than Gideon, with over 95 percent of the ballots counted.
Collins' win likely cements a GOP majority in the Senate.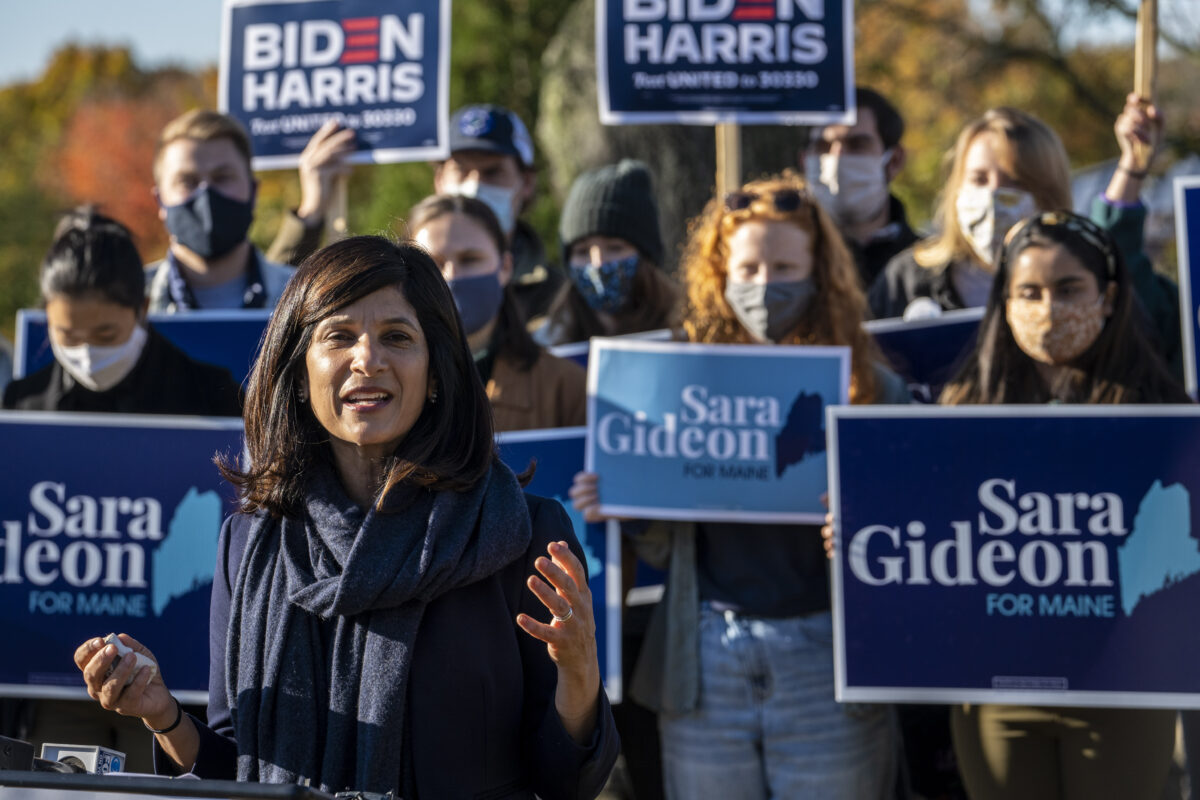 Democrats targeted incumbents they felt were vulnerable, including Collins, but failed to flip many seats.
Sens. Cory Gardner (R-Colo.) and Martha McSally (R-Ariz.) lost to challengers but Republicans were successful in unseating Sen. Doug Jones (R-Ala.) and were up in a race for one of Michigan's U.S. Senate seats.
A number of other incumbents have been declared winners, including Sens. Steve Daines (R-Mont.), Lindsey Graham (R-S.C.), and Mitch McConnell (R-Ky.).
Collins is known as one of the most moderate senators in office.
She was running for a fifth term.