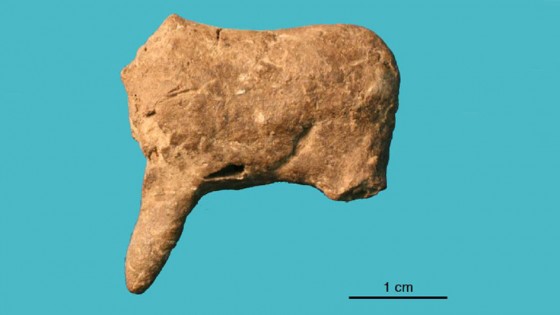 Thirty-six ceramic artifacts have been discovered in Croatia, Eastern Europe, dating back to the last ice age, between 15,000 and 17,000 years ago.
The fragments were found at Vela Spila, a limestone cave on Korcula Island, and mostly seem to be parts of model animals.
A team of scientists from Croatia and England's University of Cambridge think the use of ceramics arose separately in several different stone age societies.
"It is extremely unusual to find ceramic art this early in prehistory," said study co-author Preston Miracle at the University of Cambridge in a press release.
"The finds at Vela Spila seem to represent the first evidence of Palaeolithic ceramic art at the end of the last ice age. "They appear to have been developed independently of anything that had come before."
Vela Spila seems to have been inhabited from the Upper Palaeolithic period, about 20,000 years ago, through to the Bronze Age, about 3,000 years ago.
The collection was made by skilled craftspeople, and has been classified as "Epigravettian," a culture that spanned 12 millennia. Markings on the items show use of various tools, probably made of bone or stone, and also minimal joins that might confer strength.
The team believes Vela Spila was part of a flourishing artistic tradition in the Balkans that spanned about two millennia.
"The development of this new material and technology may have been a catalyst for a more general transformation in artistic expression and figurative art at this site thousands of years ago," said study co-author Rebecca Farbstein at the University of Cambridge in the release.
The findings were published in PLoS ONE on July 24 and can be accessed here.
The Epoch Times publishes in 35 countries and in 19 languages. Subscribe to our e-newsletter.