WASHINGTON—The Supreme Court has agreed to review the life sentence without parole of Brett Jones, a Mississippi man convicted of committing murder when he was 15.
The legal issue is whether the 8th Amendment, which bars cruel and unusual punishment, requires the sentencing authority to make a finding that a juvenile is "permanently incorrigible" before imposing a sentence of life without parole.
The petition for certiorari in Jones v. Mississippi was granted March 9, just weeks after the "Beltway Sniper" co-defendant Lee Boyd Malvo, now 35, dropped his appeal to the high court seeking reconsideration of life sentences without parole for murders committed when he was 17.
Malvo, who was given four life sentences without parole by a Virginia court in 2004, dropped his appeal on Feb. 24 as Virginia enacted legislation that will give juvenile offenders the right to parole eligibility after serving at least 20 years of their sentence. Even if he succeeds in Virginia, he still faces six life sentences without parole in Maryland. Malvo is currently seeking resentencing for his Maryland convictions in a U.S. district court.
In August 2004, then 15-year-old Brett Jones, who is now 30, killed his paternal grandfather, Bertis Jones, 68, during an altercation about the teenager's girlfriend at the time, according to Jones's petition to the Supreme Court. He had come to stay with his grandparents in Mississippi about two months before, to get away from his mother and stepfather's troubled household in Florida.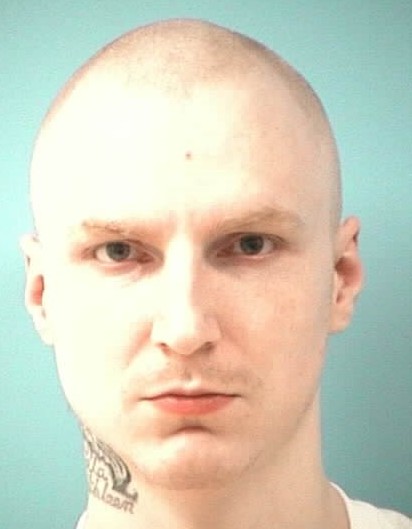 Brett and Bertis had argued after Brett's girlfriend was found in his bedroom. Later that day as he was making a sandwich in the kitchen, Brett "sassed" Bertis, and the confrontation became physical. Brett stabbed Bertis eight times with a kitchen knife and testified he did so because he "was afraid" and he "didn't know anything else to do because [Bertis] was so huge."
A jury in the Circuit Court of Lee County, Mississippi, rejected Brett's self-defense claim, and found him guilty. He was given life imprisonment without parole, as required by state law.
In 2015, a state court resentenced Jones to life in prison, local media reported, which means he has to remain in secure custody until he is 60 before he can be considered for conditional release. The ruling was prompted by a Supreme Court decision.
Jones asked for mercy. "I'm not the same person I was when I was 15," he said. "I have become a pretty decent person. I have taken every opportunity to rehabilitate myself. I have completed anger management courses. I completed my GED. I have learned a trade."
The court wasn't moved.
"The killing of Bertis Jones was particularly brutal," Circuit Court Judge Thomas Gardner said at the hearing. "He was stabbed eight times, and Brett Jones had to resort to a second knife when the first knife broke."
Since Jones committed his crime, the case law on juveniles receiving life sentences without parole has evolved.
In 2005, the Supreme Court ruled in Roper v. Simmons that executing individuals who were under 18 when they committed their crimes violated the Eighth Amendment's ban on cruel and unusual punishment.
Two subsequent Supreme Court precedents, Miller v. Alabama (2012) and Montgomery v. Louisiana (2016), fleshed out jurisprudence on the issue.
In Miller v. Alabama, the court held that "mandatory life without parole for those under the age of 18 at the time of their crimes violates the Eighth Amendment's prohibition on 'cruel and unusual punishments.'"
In Montgomery v. Louisiana, the court held that the Miller ruling "announced a substantive rule of constitutional law" that must be given "retroactive effect."
Scott Stuart, special assistant attorney general of Mississippi and counsel of record in the appeal, didn't immediately respond to requests for comment from The Epoch Times.