Support for impeaching President Donald Trump and removing him from office fell in another poll, ahead of the expected House impeachment vote.
Only 45 percent of respondents to a new SSRS poll (pdf) conducted for CNN said they support impeaching Trump and removing him from office, a 5 percent decrease from a poll conducted last month.
The decrease was most pronounced among Democrat respondents: only 77 percent now back impeaching and removing Trump, a drop from 90 percent in the November poll. Only 5 percent of Republicans think Trump should be impeached and removed, along with 45 percent of Independents.
And opposition to Trump's impeachment and removal is now at 47 percent, an increase of 4 percent from the last survey. The other 9 percent of respondents said they neither support or oppose impeaching and removing Trump.
Some 47 percent of respondents said that the House has brought enough evidence forward to impeach Trump while 48 percent said there's not enough evidence to impeach, similar results to the November poll.
The two primary reasons respondents think Trump shouldn't be impeached are because respondents think Trump has been the victim of an unfair investigation and because he's doing a good job running the country; the two most named reasons for impeaching and removing Trump were because respondents think he obstructed congressional attempts to investigate his administration and because he used his office improperly to try to gain political advantage in the 2020 presidential election.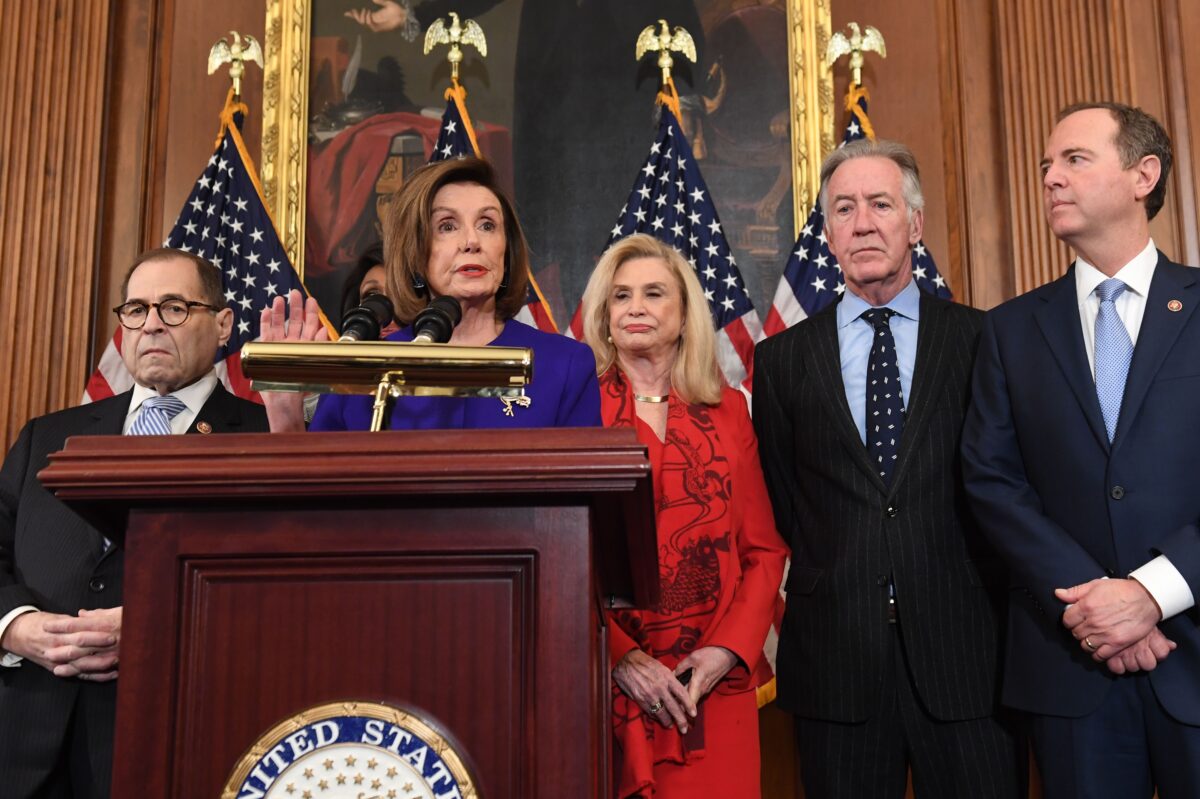 More respondents (32 percent) said that the impeachment inquiry will help Trump's chances in 2020 than those (25 percent) who said it would hurt Trump's chances.
The poll was conducted from Dec. 12 to Dec. 15 among 1,005 respondents. The exact number of respondents with each political affiliation was not listed; in most major polls, more Democrats are surveyed than Republicans. The poll has a margin of error of plus/minus 3.7 percent.
A number of recent polls have shown rising opposition to impeachment.
A plurality of both Republican (93 percent) and Independent (49 percent) respondents to a Marist/PBS poll (pdf) said they oppose impeaching Trump while a majority of Republican (89 percent) and Independent (52 percent) respondents to a USA Today/Suffolk University poll said they oppose impeaching and removing Trump.
If the House votes to impeach Trump with a simple majority vote, a Senate trial on the charges laid out in the articles of impeachment would take place. Senate Majority Leader Mitch McConnell (R-Ky.) said such a trial wouldn't take place until January.
Senators would hear cases presented by House managers and Trump's team and decide whether or not to hear from additional witnesses. The Senate could end the trial with a majority vote; to convict Trump, or remove him from office, would require a two-thirds vote of the Senators present at the time.
The GOP holds a 53-47 majority in the Senate after gaining two seats in 2018.