Supreme Court Justice Ruth Bader Ginsburg appeared in public on Feb. 4 for the first time in weeks following cancer surgery.
Ginsburg, 85, the oldest member of the nation's highest court, had stayed out of the public eye for over a month since the surgery in December 2018.
She attended a concert called "Notorious RBG in Song" in Washington at the National Museum of Women in the Arts on Monday night, Feb. 4, watching as her daughter-in-law Patrice Michaels and other musicians put on the event.
Michaels, a soprano and composer, is married to Ginsburg's son James Ginsburg.
The concert was dedicated to Ginsburg's life in the law and was presented for high school students.
No photographs emerged of Ginsburg at the event because the National Constitution Center, which sponsored the concert, did not permit photography.
Jeffrey Rosen, president and CEO of the center, took to Twitter to say he was pleased that Ginsburg attended the event.
"Thrilled that Justice Ginsburg attended the first concert performance of #NotoriousRBG in Song. She, Patrice Michaels, and the performance were magnificent!" he wrote.
Thrilled that Justice Ginsburg attended the first concert performance of #NotoriousRBG in Song. She, Patrice Michaels, and the performance were magnificent! https://t.co/Gxrjqxy1sY

— Jeffrey Rosen (@RosenJeffrey) February 5, 2019
Ginsburg did not speak at the concert and many attendees didn't know she was there, according to the openly liberal Washington Post. Her daughter-in-law did not announce Ginsburg's presence. The Supreme Court justice sat in the back and some people saw her only as they left the performance.
Introducing the final song of the concert, Michaels said it would "bring our show to a close, but not the epic and notorious story of RBG."
Ginsburg has been lionized by liberals who appreciate her tenure on the court and don't want her to retire from her position because it would enable President Donald Trump to appoint a replacement.
Trump has already nominated two Supreme Court justices since being elected in 2016, Justice Neil Gorsuch and Justice Brett Kavanaugh. Both nominations prompted a furious nomination process that culminated in Kavanaugh's case with a slew of unsubstantiated claims that were circulated by liberal-leaning media outlets and many Democratic lawmakers before he was finally nominated in a close Senate vote.
Concerns over Ginsburg's health have heightened in recent months, beginning with a fall in her office in November that left three ribs broken.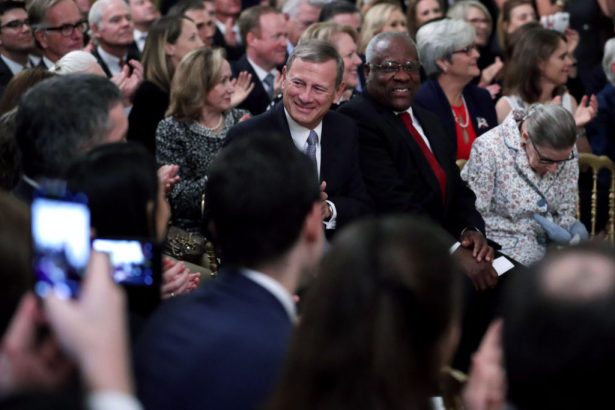 Ginsburg underwent surgery to remove two malignant growths in her left lung the next month. The growths were found during X-rays following Ginsburg's fall.
In January, Ginsburg missed oral arguments for the first time in her more than 25 years on the bench as she continued her recuperation from the surgery.
"Justice Ginsburg is unable to be present today, but will participate in the consideration and decision of the cases on the basis of the briefs and the transcripts of oral arguments," Chief Justice John Roberts said from the bench.
Surgeries in 1999 and 2009 did not cause Ginsburg, who was nominated by former President Bill Clinton in 1993, to miss any arguments.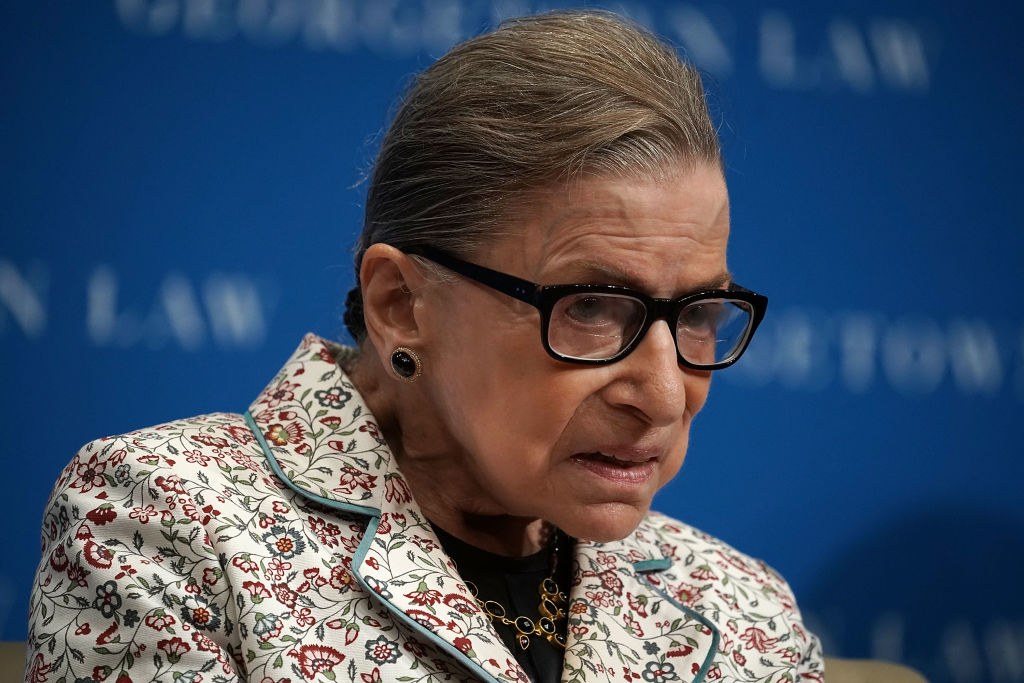 In an update on Jan. 11, a Supreme Court spokeswoman said that Ginsburg's recovery was going well.
"Her recovery from surgery is on track," court spokeswoman Kathy Arberg said. "Post-surgery evaluation indicates no evidence of remaining disease, and no further treatment is required."
The speculation over Ginsburg's condition increased with each day she didn't appear in public. And on Jan. 21, in what was later termed as a technical error, Fox News showed a graphic that indicated Ginsburg had died.
Before the concert on Monday, Ginsburg's son said that his mother is walking a mile a day and meeting with her personal trainer twice a week as part of her recuperation.
It wasn't clear if Ginsburg would be among the Supreme Court justices attending Trump's State of the Union address on Tuesday night.
The Associated Press contributed to this report.
From NTD News