New confirmation about some aspects of Super Smash Bros 4 have been coming out during the E3.
A new character, Palutena from "Kid Icarus," was confirmed by game director Masahiro Sakurai.
"She's using a lot of powers in the video we released, but these are only a few of the powers featured in Kid Icarus: Uprising," he said.
Two other characters were also confirmed–Pac-Man, and the Mii Fighters.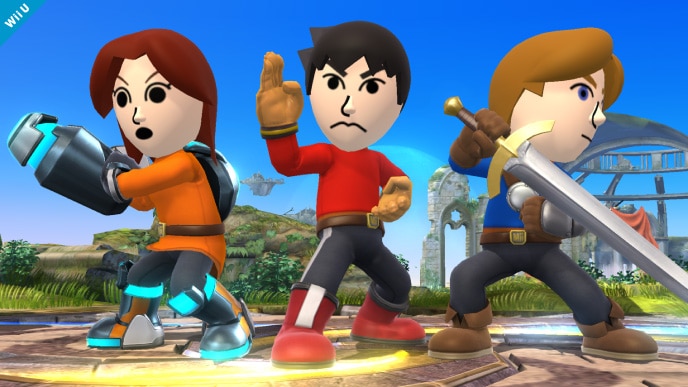 Sakurai also shared a screenshot of the goddess up to bat for the Home-run contest, which is a returning mini-game on the 3DS version.
"It's been streamlined with added features here and there, like sturdier glass and doubled speed for long hits," he said.
"You can also have fun comparing your rankings for this mini-game with your Global Smash Power."

The character list for Smash Bros has long been the subject, as has the release date.
Nintendo said during E3 that the 3DS version will hit stores on October 3, 2014–a notable delay from the previously announced summer 2014 release date–and that the Wii U version would be out "holiday 2014."
Check out the full official character list below, with rumored characters in italics.
New:
Pac-Man
Wii Fighters
Palutena
Mega Man
Wii Fit Trainer
Little Mac
Rosalina & Luma
Villager
Greninja
Chrom
Charizard (own character now)
Zero Suit Samus (own character now)
Sheik (own character now)
Returning:
Ike
Yoshi
Diddy Kong
Lucario
Little Mac
King Dedede
Zelda
Marth
Sonic
Toon Link
Peach
Luigi
Pikmin & Olimar
Mario
Donkey Kong
Link
Samus
Kirby
Pikachu
Fox
Bowser 
Pit
Ganondorf
MetaKnight
Jigglypuff
Ice Climbers
Mr. Game & Watch
Captain Falcon
Ness
Falco