Super Smash Bros 4 official character list expanded by four characters during a live announcement by Nintendo on Monday.
The characters are: Captain Falcon from F-Zero, and Lucina, Chrom, and Robin from Fire Emblem: Awakening.
Captain Falcon is a mainstay of the Super Smash franchise but the latter three have not yet appeared in the series.
In the Fire Emblem game, Chrom is a descendant of Marth, and one of the most powerful characters in the game.
Lucina is Chrom's daughter.
Robin is a charcter similar to Zelda, having both a male and female version.
It's unclear how many more characters will be announced for the game, as director Masashiro Sakurai recently announced that "we're nearing the bottom of the stash."
The game is slated to come out for Nintendo 3DS on October 3 and sometime in the winter for Wii U.
Check out the full character list below the video and photos.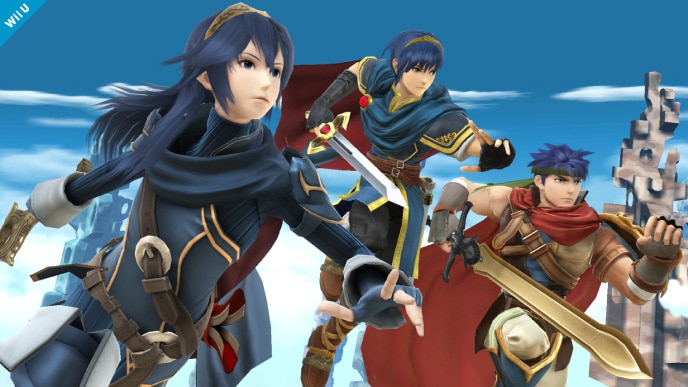 New:
Pac-Man
Wii Fighters
Palutena
Mega Man
Wii Fit Trainer
Little Mac
Rosalina & Luma
Villager
Greninja
Chrom
Lucina
Robin
Charizard (own character now)
Zero Suit Samus (own character now)
Sheik (own character now)
Returning:
Ike
Captain Falcon
Yoshi
Diddy Kong
Lucario
Little Mac
King Dedede
Zelda
Marth
Sonic
Toon Link
Peach
Luigi
Pikmin & Olimar
Mario
Donkey Kong
Link
Samus
Kirby
Pikachu
Fox
Bowser 
Pit