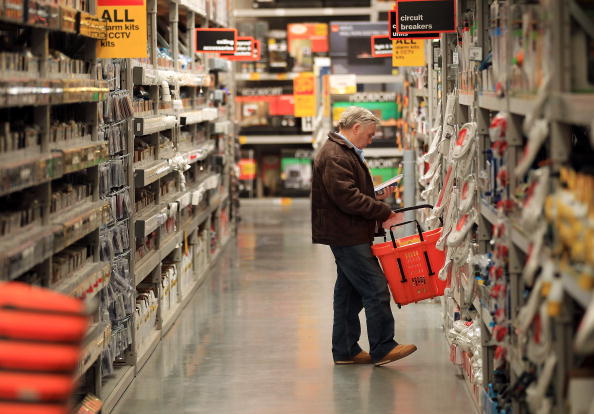 Emergency legislation promised by Chancellor George Osborne will allow supermarkets and other big stores to open all day on Sunday during the London Olympics and Paralympics. 
The surprise announcement was made by Mr Osborne on the Andrew Marr Show on Sunday, March 18.
Mr Osborne said: "We've got the whole world coming to London and the rest of the country for the Olympics.
"It would be a great shame – particularly when some of the big Olympic events are on Sunday – if the country had a closed for business sign on it."
The new opening hours would be for an eight-week period. Many people see the proposal as the thin edge of the wedge to permanent full Sunday trading.
John Hannett, general secretary of the shopworkers union Usdaw, said in a statement: "Deregulation would do little to stimulate growth or create jobs, but would have a very detrimental impact on the lives of millions of shopworkers and their families. Any change would fly totally in the face of the government's commitment to be family-friendly." 
He continued: "To suggest that the current legislation, which allows shops to open for 150 hours a week, means Britain is 'closed for business' is frankly ridiculous." 
Present legislation under the Sunday Trading Act 1994 restricts shops over 280 square metres to any six hours of continuous trading between 10 a.m. and 6 p.m. on Sundays. The Act covers England and Wales, as does the Chancellor's proposal. Scotland already has full Sunday trading. 
Shadow Chancellor Ed Balls told Andrew Marr there needed to be closer scrutiny before making changes.
He pointed out that present law meant that many parents who work in retail could be watching the programme and be with their families. 
The idea of resting from work on a Sunday is a Christian idea from the Jewish biblical tradition of resting on the Sabbath. Some religious lobbyists see the proposed change to be another step towards the secularisation of the UK. 
Cristina Odone, a research fellow at the Centre for Policy Studies, wrote in a blog article for the Telegraph: "Look at the wider picture. The Coalition wants to legalise gay marriage but refuses to push through a tax break for married couples. Government lawyers are defending the right of employers to ban staff from wearing a cross to work. Plans are afoot to remove bishops from the House of Lords. An ex-councillor fights to ban prayers as part of the formal proceedings of local council meetings – and wins. A couple with a sterling record of fostering children is banned from further fostering because of their Evangelical Christian views on homosexuality." Odone is also former editor of the Catholic Herald and deputy editor of the New Statesman. 
Usdaw is meeting with Culture Secretary Jeremy Hunt and the leader of the opposition, Ed Miliband, to discuss their concerns.
The Epoch Times publishes in 35 countries and in 19 languages. Subscribe to our e-newsletter.