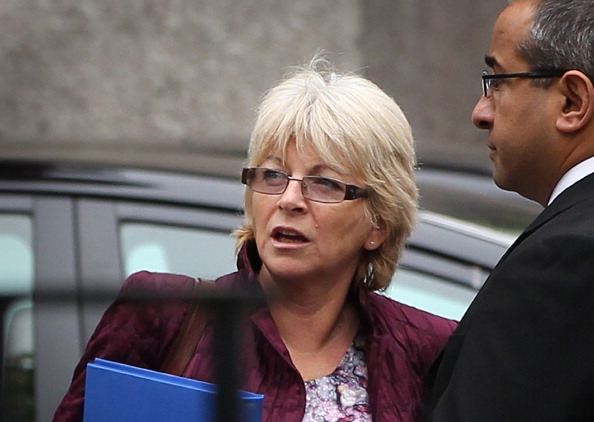 The Sun newspaper created a network of "corrupted officials" and created a "culture of illegal payments", claims a senior Metropolitan police officer. 
The allegations were made by Met police Deputy Commissioner Sue Akers, when she gave evidence to the Leveson Inquiry into press standards. 
She emphasised that the police inquiry was not about "a journalist buying a copper a pie or a pint" but was looking into allegations of regular payments to officials through a system that deliberately was designed to mask identities. She said that payments to a "corrupted network of officials" had been authorised at the highest level.
Akers said that The Sun had made multiple payments to public officials of thousands of pounds. She said one person had received £80,000 in total over several years, and that one journalist at the paper had paid out more that £150,000 to sources. 
Her evidence follows the arrest over the last few months of 10 Sun journalists, and came the day after Rupert Murdoch personally oversaw the launch of the Sun on Sunday, which fills the gap in the market left by the News of the World.
Akers said that the vast majority of stories emerging from the payments did not fit the test of public interest and were little more than "salacious gossip". 
In a statement, Murdoch appeared not to specifically deny the allegations, but rather to draw a line between the past and present. "As I've made very clear, we have vowed to do everything we can to get to the bottom of prior wrongdoings in order to set us on the right path for the future. That process is well underway. The practices Sue Akers described at the Leveson inquiry are ones of the past, and no longer exist at The Sun. We have already emerged a stronger company."
Also at the Leveson Inquiry on Monday was Lord Prescott, who recently received a £40,000 settlement over phone hacking. 
Asked about the relationship between the Murdoch papers and those in power, he said: "I always thought it was wrong that politicians at the highest level were too close to Murdoch. There is always a price.
"It's not exactly corruption and I'm not accusing them of that … I thought it gave a corrupting influence that they had too much influence and power."
The inquiry into press standards was also told of an internal News International e-mail that suggests News of the World editors Andy Coulson and Rebekah Brooks knew something of the phone hacking back in 2006. Both have made public statement claiming they were ignorant of the practice.