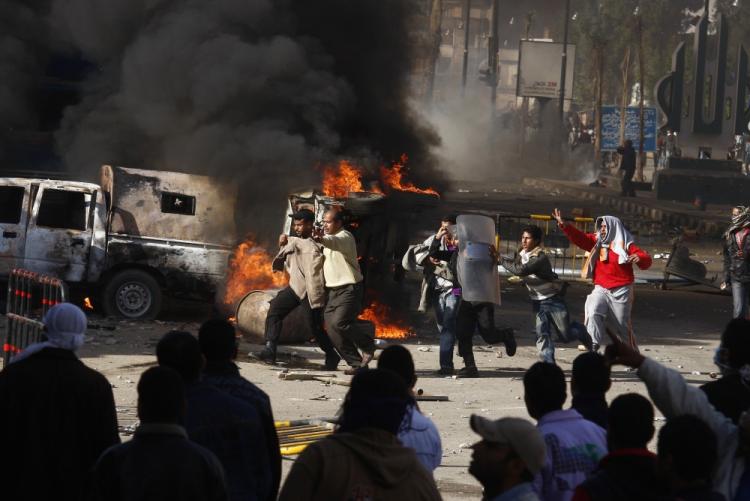 Egypt's Suez Canal has been running normally despite the nationwide protest against President Hosni Mubarak reaching an unprecedented scale, an official told Reuters on Sunday, Jan. 30.
The unrest in the Egyptian cities of Suez, Cairo, and Alexandria ignited concerns that the canal would be closed, which would dramatically increase the demand for oil and tankers. The Suez is a vital source of revenue for the North African country's economy.
"Traffic has been running normally, with 45 to 50 ships passing through the canal per day," Ahmed al-Manakhi, a member of the Suez Canal Authority's board of directors, told Reuters.
"The Suez has not come under any attacks, and the canal is able to manage navigation," he added.
Earlier concerns over the possibility of shutting down the canal pushed up stocks of tanker owners, sent stock markets on their biggest drop in six months, and raised oil prices almost $100 a barrel on Friday, according to a previous report by The Epoch Times.
Egypt, the 21st largest oil producer in the world, would have had to send its tankers around the tip of Africa, adding 3,729 miles to the trip, Cantor Fitzgerald analyst Natasha Boyden told Bloomberg News.
The protest, aimed at removing Mubarak from office, was inspired by Tunisia's seemingly successful Jasmine revolution, where a month of protest ousted its former dictator, President Zine El Abidine Ben Ali.
Mubarak assumed office in 1981, following the assassination of President Anwar El-Sadat. Often considered a dictator by his people, Mubarak is the longest-serving Egyptian ruler since Muhammad Ali Pasha, who ruled from 1805 to 1848.
The federal government has increased its military presence in Cairo to suppress the protest. Al-Jazeera television reported the death toll from the riots has reached around 150. Another 4,000 people have been injured.