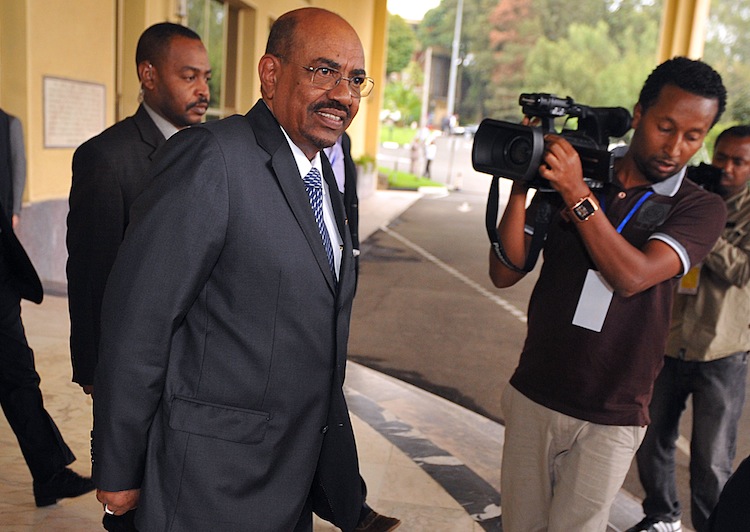 Sudanese President Omar al-Bashir and his South Sudanese counterpart Salva Kiir met in Ethiopia in an attempt to solve unresolved issues between the two countries in their first talks since April.
"The two presidents have agreed and instructed their negotiating teams to expedite negotiations and develop bold decisions in key areas as well as to reach agreements in all issues," South Sudan chief negotiator Pagan Amum told reporters Saturday, according to the Sudan Tribune.
When South Sudan seceded from Sudan last summer, there was cause for celebration, but there are still many unresolved issues between the two nations, including how to properly coordinate the distribution of oil. The two countries had been deploying troops and fighting in the oil-rich region of Heglig on the border, nearly leading to an all-out war.
In January, landlocked South Sudan shut down oil production after it had a dispute with Sudan over revenue-sharing on a pipeline that goes through Sudan. 
"We are ready to resume oil production if there is a fair deal, and there is a guarantee that there will be no diversion (of the oil)," Pagan said. He said the two nations can etch out a "fair deal" to end hostilities.
Despite the two leaders shaking hands, Bashir, who is wanted by the International Criminal Court for crimes against humanity, was somewhat defiant.
"At our end, we possess decades-old documents and evidences proving Sudan's ownership of territories," he said, referring to Heglig and other disputed areas, according to the Sudan Vision.
The Epoch Times publishes in 35 countries and in 19 languages. Subscribe to our e-newsletter.