Sudan on Wednesday announced the firing of a diplomat who told a news agency the day prior that he was looking forward to peace between his county and Israel.
Haidar Badawai Sadiq's firing was announced by SUNA, Sudan's state news agency.
Badawi had been quoted by Sky News Arabia as saying he looked forward to a peace agreement with Israel and that he wouldn't deny contacts between Sudan and Israel. A deal would be in the best interest of both countries he said, adding: "There is no reason for the continuation of hostility between Sudan and Israel."
Shortly after the comments were made public, Israeli Prime Minister Benjamin Netanyahu's office said he welcomed the position of the Sudanese Foreign Ministry.
"Israel, Sudan and the entire region will benefit from the peace agreement and will be able—together—to build a better future for all peoples of the region. We will do whatever is necessary to turn vision into reality," said Netanyahu, who met earlier this year with Gen. Abdel-Fattah Burhan, the transitional head of Sudan, in Uganda. The secret meeting was denounced by Abdalla Hamdok, Sudan's prime minister.
Gabi Ashkenazi, Israel's foreign minister, said Badawi's announcement "highlights the fundamental change that is taking place in the Middle East in general, and in Sudan in particular, 53 years after the Khartoum Conference in which Sudan called for no recognition of the State of Israel."
Also known as the Khartoum Arab Summit, the conference in 1967 featured nations agreeing to not undertake negotiations with Israel. Officials also said they wouldn't recognize Israel, which had recently triumphed in the Six-Day War, gaining the West Bank, the Gaza Strip, and other land.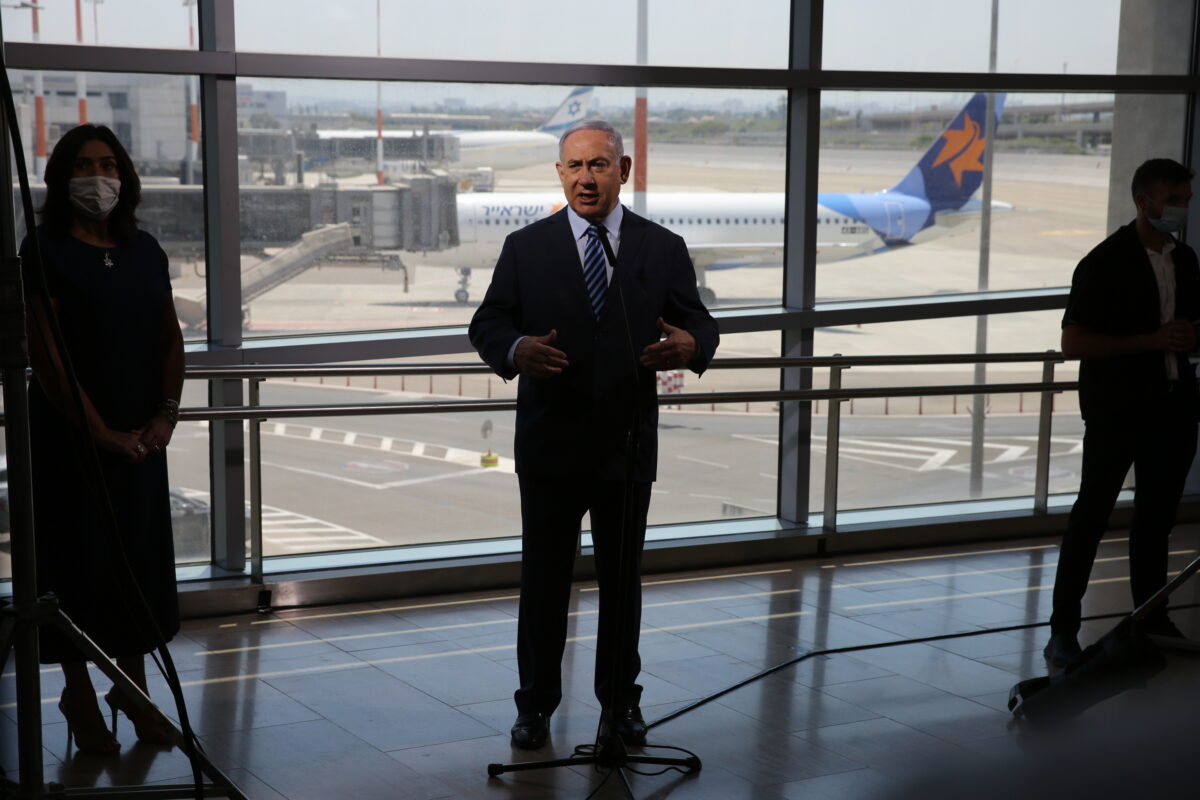 Later Tuesday, Omar Qamar al-Din, Sudan's acting foreign minister, said Badawi's comments were met "with astonishment." Al-Din said his ministry hasn't discussed the issue of relations with Israel and downplayed Badawi's authority.
"These statements have created an ambiguous situation that needs clarification," the statement read.
Israel secured recognition from the United Arab Emirates (UAE) last week, the third such recognition from an Arab country in the existence of the Jewish nation.
Badawi had called the normalization of ties "a brave and bold step."
Israel re-established ties with the African nation of Guinea in 2016, nearly 50 years after the country halted diplomatic relations with the former French colony.
Netanyahu said the UAE deal was likely to be followed by similar ones with other countries.
Sudan, a north African county of nearly 42 million, is separated from Israel by Egypt. It's also located across the Red Sea from Saudi Arabia.
A Sudanese government official speaking on condition of anonymity told the Associated Press that Sudan and Israel have been negotiating for months, with assistance from Egypt, the UAE, and the United States.
U.S. President Donald Trump helped broker the UAE-Israel deal.
"It's a matter of time. We are finalizing everything," said the official, who wasn't authorized to speak publicly. "The Emirati move encouraged us and helped calm some voices within the government who were afraid of backlash from the Sudanese public."