Mao Kankan, a successful entrepreneur who was once hailed as one of China's top four young IT talents, killed himself on Jan. 24. He was 34.
Taiwanese newspaper Liberty Times reported that he died in his home after leaving the gas stove turned on. He did not leave a suicide note. Prior to his death, his company had encountered financial trouble.
Mao founded Beijing Times Majoy Technology Co., a gaming company, in 2004. His company was said to have revolutionized the way players engaged in computer gaming.
He was frequently praised in Chinese state media as an example of self-made success as a way to encourage more young people to become entrepreneurs. After his death, articles appeared on Chinese internet portals expressing grief and lamenting the unpredictable trajectory of entrepreneurs in China's economy.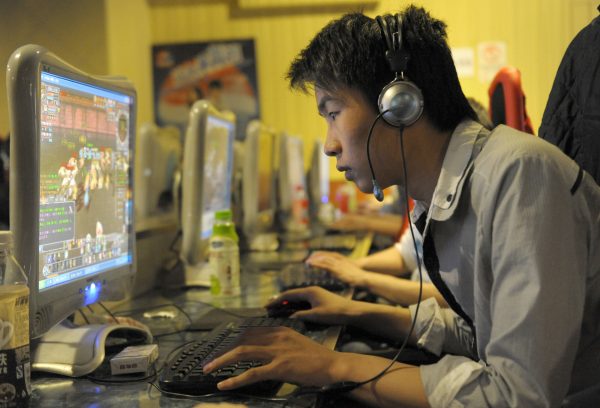 In 2015, the company entered into a joint venture with Wanjia Wenhua and became Zhejiang Wanjia Co. He served as its CEO. The joint venture did business in gaming, mobile phone animations, and internet financial services, according to Bloomberg.
But the joint venture's operations were unstable. By the end of 2016, it had incurred a total debt of 43.14 million yuan (about $6.8 million).
In late 2016, Chinese actress Zhao Wei and her husband Huang Youlong attempted to buy controlling shares of Zhejiang Wanjia through a firm they controlled, Tibet Longwei Culture Co., according to Reuters.
But Tibet Longwei's bid drew the attention of China's regulators. The China Securities Regulatory Commission said it made misleading statements and omissions in its disclosures during the bid.
The failed bid caused Zhejiang Wanjia's stocks to drop drastically. Eventually, it was taken over by another investor and renamed Zhejiang Sunriver Culture Co., according to the Liberty Times.
In 2017, the new investor wanted to sell its shares and did not inject more capital into the company. Mao put up his house and car as collateral in an attempt to borrow loans.
But it was not enough. In October 2017, the company closed. At the time, it owed employees about two million yuan in unpaid wages (about $316,000).
The news shocked many Chinese entrepreneurs, who expressed their condolences on social media.
Li Xiang, one of the fellow top entrepreneurs named—and founder of smart car company, CHJ Automotive—urged on his Weibo (Chinese equivalent of Twitter) account that media and the public respect Mao and not make unfair judgements.