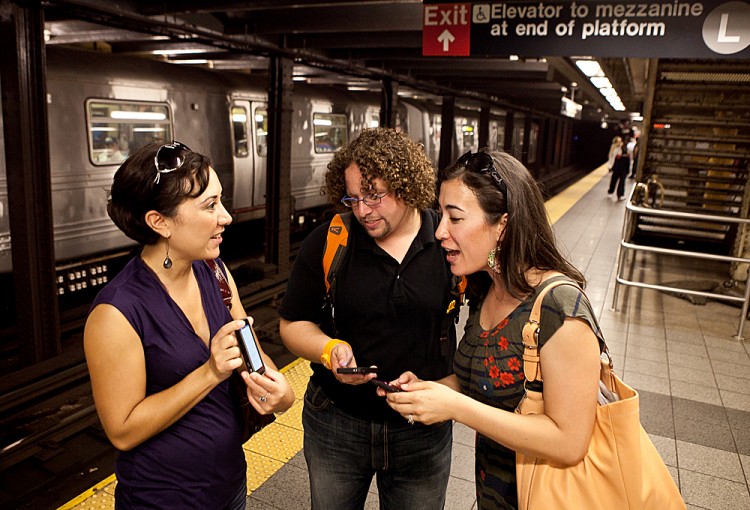 NEW YORK—Wireless access in outfitted subway stations will soon be available to subscribers of Boingo, an international Wi-Fi provider, as well as their roaming partners, which include Skype, Sprint, and Verizon.
Prior to this announcement service was only available to T-Mobile and AT&T subscribers.
Transit Wireless announced in late September 2011 that six subway stations in Chelsea would get wireless access. Four of these stations are currently online: 23rd Street and Eighth Avenue (A, C, E); 14th Street and Eighth Avenue (A, C, E, L); 14th Street and Seventh Avenue (1, 2, 3); and 14th Street and Sixth Avenue (F, L, M).
Within five years, Transit Wireless plans to have 277 stations online. This year, 30 stations are slated to get outfitted. The next two, besides getting the other two Chelsea stations online, will be Times Square and Columbus Circle, according to the entity's website.
Transit Wireless (TW) is an entity created specifically to provide subway stations with wireless service, and, along with its partners, is paying all of the installation costs, estimated at up to $200 million. The MTA and TW will split revenues from occupancy costs, with TW paying the MTA a minimum of $3.3 million a year in compensation once all 277 stations get online.
Boingo operates Wi-Fi access around the world, including at Denver International Airport, and hot spots across Europe, such as in Norway, Denmark, and the United Kingdom.
Colby Goff, senior vice president of strategy and business development for Boingo Wireless, said in a statement, "We look forward to providing New Yorkers, our customers and our roaming partners with the reliable connectivity they crave, whether at street level or on the subway platform."