Next year, 2018 is a significant anniversary for Subaru Canada, Inc.: the Japanese automobile manufacturer will be marking 40 years in Canada. While never considered by consumers as a mass-market, high-volume OEM, Subaru continues to grow at a steady pace. In fact for 2016, a record was achieved: 50,190 units sold in Canada through the calendar year. Not to make light of this achievement but merely to show some perspective, Honda Canada during that same time frame moved 64,552 units of one marque, the seemingly ubiquitous Civic, the number one selling car for 19 consecutive years in Canada.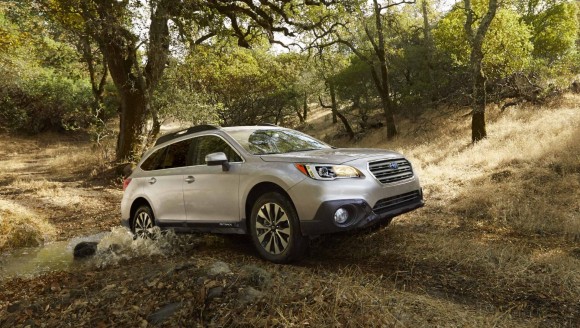 Subaru Canada can still hold their heads high. They continue to garner respect and awards. In early 2016, Experian Automotive in a far reaching survey found nearly 70 percent of consumers who own a Subaru will return to buy another one. Further, as a brand, Subaru has racked up more endorsements by independent intermediaries of automotive quality and safety than just about any other manufacturer. In fact, in recent years Consumer Reports (CR) rated Subaru above Mercedes-Benz, BMW, and every other manufacturer in performance, comfort, utility, and reliability, and CR stated that the company makes the best cars in North America! Further, ALG (formerly Automotive Lease Guide), the industry's arbiter of residual value and used-car prices, named Subaru the leader in retained value among mainstream brands for three consecutive years. The frosting on the cake? After crash tests, the Insurance Institute for Highway Safety made Subaru a "top safety pick" across its entire product line, a distinction no other manufacturer can claim.
Some of these facts may be unknown to many—except loyal consumers and families who have owned a Subaru. We sat down the other day with Joe Felstein, senior director, Marketing and Product Management, Subaru Canada, Inc. to hear from the source about what to some, is the best kept secret in automotive retail sales in Canada. Mr. Felstein started with Subaru on the retail side and has worked in the Canadian corporate head office for almost 18 years.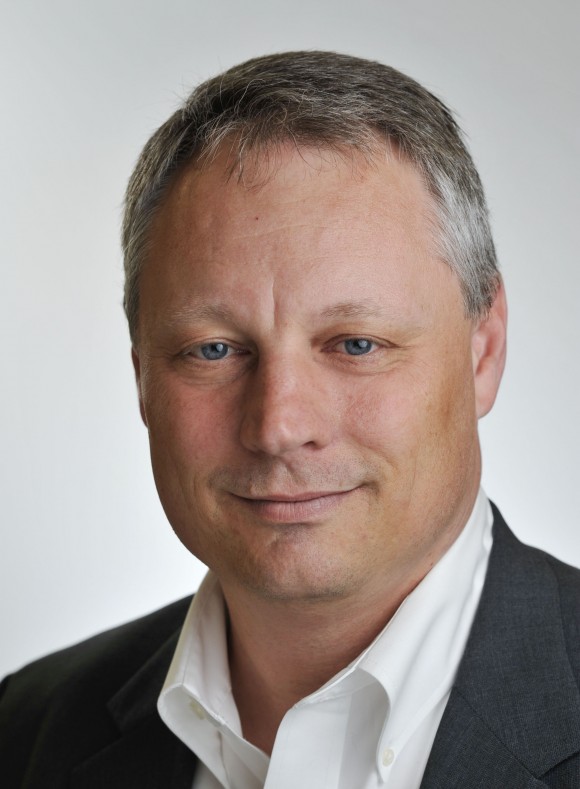 Steady Growth in a Highly Competitive Landscape
Epoch Media Group: No matter how you look at it, the success of any brand is often measured simply by volume: how many units have been sold to date and what are sales goals for the short- and long-term. Subaru, to those who look beyond numbers, addresses success in a different way.
Joe Felstein: Very true. While improving numbers makes everyone smile, there is so much more to an organization than that. Although, while we're on that topic, the final figures for July were released yesterday. After seven months, Subaru Canada sold 30,887 automobiles. What does this mean? Well, back in 2012, we sold 31,003 vehicles for the whole year and that was also a record!
Truth be known, Canada is Subaru's third largest market in the world after the United States and Japan! Furthermore, with our brand loyalty continuing high, we find that many owners retain ownership. Subaru is a brand known for safety and reliability. Subaru clients average 8.3 years before turning the vehicle in, with 42 percent keeping the vehicle for over 10 years. It's not unusual for a car to pass from one generation to another. So, when dad hands his university-bound son or daughter the keys to his Outback or Forester, he's likely already started the process for the purchase of a new Subaru.
A Versatile Lineup Minimizes Category Reliance
Epoch Media Group: A couple of months ago, industry pundit, Dennis DesRosiers stated that at this point in time, 70 percent of all vehicle sales in Canada were represented by light trucks, crossovers, and sport utility vehicles. Does this have any significance to Subaru Canada?
Mr. Felstein: Yes and no. As a smaller player in a highly competitive market environment, we do not have a huge product line. With seven vehicles, albeit with variations, we do not see what other OEMs might. For example, the 2017 Impreza, now built on a brand new platform, shows strong momentum. Available in either a four or five-door configuration, this all new car has been a strong performer. In fact, comparing July 2017 to the same month last year, this vehicle is up 48.6 percent. Remember, that's neither an SUV nor CUV. In addition, we also continue to see strong sales from the Forester, our reliable entry in the crossover marketplace. There's one model that adds a little "mystique" to our brand: Our WRX and WRX/STI, fan-favourite AWD performance cars saw sales increase by 22 percent! So yes, numbers tell a tale, but it's really only a part of the story.

Epoch Media Group: With this smaller, even diverse product lineup, is it safe to say that Subaru has broad appeal over several demographics?
Mr. Felstein: Correct! While we are not addressing the premium, luxury price points, we consistently offer our existing customers and new clients several different propositions. Not something for everyone, but with appeal across a broad spectrum. With the exception of the rear wheel drive BRZ, all our autos feature our proprietary full-time symmetrical AWD system and a choice of Boxer engines—features which Subaru has built upon over the years. In our limited fashion, we and our customers, have created unique cachet—regardless of the vehicle. Some long-term customers have been with our brand since the beginning—as have many of our current dealer network, now with 93 dedicated full-service retail environments to look after each customer. It's not unusual for us to look at some families and see several different models in their garages and driveways. Some move up. Others are loyal to one model.
Epoch Media Group: Yes, I can attest to that! My Mother owned three Foresters and insisted that each had to be equipped with manual transmission—no automatics for this octogenarian. In fact, when purchasing her last two she called up her local dealer in Durham Region and told them what she wanted. Then, when the car was ready to be delivered, she would go and pick it up! She was a woman who did not like surprises with her cars!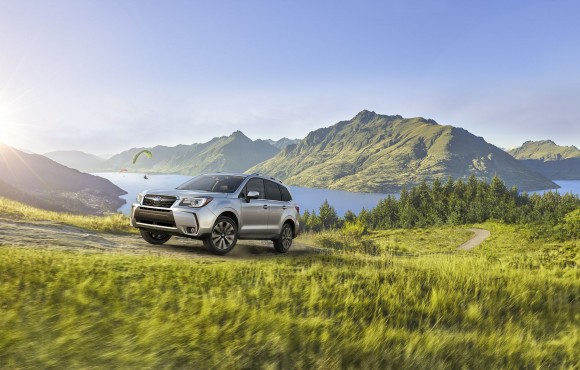 Mr. Felstein: That's more common than many might imagine. It's all part of that unique loyalty. The Subaru culture if you will.
Epoch Media Group: Subaru is bringing back a full-size, seven passenger vehicle the 2019 Ascent, available later in 2018. It's been a few years since the Tribeca, the last full-size crossover was available. Why now for the Ascent?
Mr. Felstein: Our dealer network talks with their customers constantly. We need to stay current, on top of things. Some customers consistently requested a larger, more spacious, family-style vehicle which could offer great utility. That's what the Ascent will do. It rounds out our product lineup.
What's on the Horizon For Green-Minded Customers?
Epoch Media Group: As a manufacturer, efficient fuel economy was always one of the attributes of the vast majority of Subarus. Yet forays into a greener, eco-minded product has not been high on Subaru's list. Why is this?
Mr. Felstein: Well you may recall we did introduce a hybrid version of the Crosstrek at the 2013 New York Auto Show: it was discontinued two years later. Why? Several reasons. Initially the hybrid was more fuel efficient. Crosstrek consumers, however had issues coming to terms with the surcharge for green-type technology and demand was not strong. Today, however, now that Subaru is moving to a global platform, building dedicated EV-type models fits better into our plans and manufacturing capability. Consequently, we anticipate a plug-in hybrid (PHEV) in the near future and a dedicated battery electric vehicle (BEV) in 2021. We are designing and engineering these automobiles to be Subarus—first and foremost—providing our customers and other EV owners with our unique take on technology all without compromising the Subaru reputation.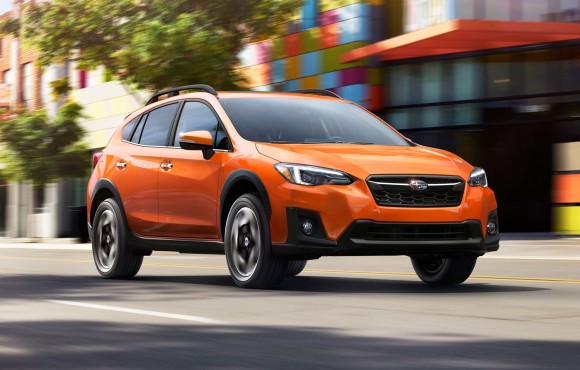 Epoch Media Group: Define, if you will, what we might expect from Subaru?
Mr. Felstein: Over and above well-made, value-oriented vehicles, each Subaru starts by adhering to our four performance pillars—attributes which are a baked, long-term inherent aspect of any Subaru—whether it's brand new on a dealer's showroom floor or on a pre-owned lot: safety; reliability; dependability; and, versatility. Combine these with consistent product design, innovative technology, and continued consumer demand, Subaru can and will continue to fulfill a role in today's competitive environment—all with our own take on things—much as we have done all these decades.
David Taylor is an independent automotive lifestyle writer, producer, and editor based in Barrie, Ontario who is fascinated by innovation and technology which enhance the overall driving experience. He's also a member of the Automobile Journalists Association of Canada (AJAC) and a Director of the Canadian Car of the Year. Follow him on Twitter @Omemeeozzie or on Instagram @hugoscaroftheweek.