With its rich culture and history, sophisticated style and joie de vivre, Montreal is one of North America's most exciting cities to live in.
The final release of nine penthouse suites at Le Peterson Condos by the Benvenuto Group offers buyers the opportunity to reside in the heart of the action in downtown Montreal. They'll be just steps from the famous Quartier des Spectacles arts and entertainment district, McGill University and the Place des Arts Metro station with its access to the Ville Souterrain (Underground City) and its thousands of stores, cafes, theatres and restaurants.
"The location is key for great liveability and lifestyle," says Paul Jussaume of Benvenuto who is handling sales of the suites. "While we do focus on Quartier des Spectacles, the building is very close to major attractions, it's why people want to live here, with McGill University just 200 metres away and close to a new super hospital, two major pharmacies and grocery stores, restaurants and the central business district. You can live, work and play within a few hundred yards of your home. Once you're here, you don't want to leave." With its location close to every amenity, Le Peterson has a perfect Walk and Transit Score of 100.
The Quartier des Spectacles is home to attractions including the Museum of Contemporary Art, Place des Festivals, Maison Symphonique, Grand Ballets Maison Wilder and the Quartier de la Santé. Quartier des Spectacles is the hub for art, music, festivals, shopping, dining and culture in the city. Slated to open there later this year is a $67.1 million outdoor public space with refrigerated skating rink six times the size of the one at New York's Rockefeller Center.
Le Peterson is an infill building on a quiet street (Rue de la Concorde), yet within 100 metres of where major festivals take place. The street has been totally refurbished with new stone sidewalks and planters.
"This is quite rare in downtown Montreal as it's on a small little street and all the buildings fronting on our street are residential," says Mitchell Abrahams, president of the Benvenuto Group/Malen Capital Corp.
Montreal is an emerging star in the Canadian condominium market and is free of the Foreign Buyers' Tax.
"The resurgence of the downtown core has happened much later than in Toronto or Vancouver, as developers were very cautious at the start of the real estate cycle," says Abrahams. "In the early stages of the recovery, developers were doing small projects and it took awhile for them to do larger buildings. That's really changed in the last three to five years. Prices have risen but are still far less than in Toronto and Vancouver."
He says downtown Montreal has always been dynamic, with places to go for dining and entertainment after office hours.
"It's more vibrant than ever before and a fun place to live and that's been drawing international buyers," says Jussaume. "They see it as a place similar to a European capital city with a top quality lifestyle."
Abrahams says Asian buyers are among those who are gravitating to Montreal and one reason is McGill University and the excellent education options it offers.
"In the last few years, Vancouver and Toronto have brought in Foreign Buyers' Tax and that's also caused foreign buyers to look for alternatives," he adds. "Montreal has benefitted greatly. It's not only a fun place to live, it has great schools and offers real value."
Le Peterson's Penthouse Collection is on the upper four floors of the 34-storey building, offering spacious suites with luxurious features and finishes. The Collection is the crowning jewels in a building that is an architectural landmark, with soft, sensuous curves reflecting the rhythm of life around it, designed by award-winning NEUF Architects.
The large two-bedroom two-bathroom penthouses are priced from $790,000 to $975,000, plus 15 per cent sales tax. These penthouses are wide-shallow suites, allowing for plenty of windows and natural light, and full-width balconies. All suites offer unobstructed views of the river, downtown core, skyline and Quartier des Spectacles.
The suites offer large open-concept living areas, full-height windows and doors, panoramic views, gourmet kitchens and sumptuous bathrooms. Features include 11-foot ceilings, 8-foot doors, wide-plank flooring, designer kitchen cabinetry, mosaic backsplashes, stainless steel appliances, custom-made bathroom vanities and spa-like showers with glass panels. Kitchens include extended height upper cabinetry and soft close doors, quartz countertops, tile backsplash and stainless steel appliances. The penthouses are available for immediate occupancy.
The building has two amenity areas. The ground floor includes two-storey lobby with piano lounge, reception area with 24- hour concierge, multi-media room, clubroom with presentation kitchen, spin room, and a guest suite. The 28th floor Sky Deck offers a landscaped outdoor lounge, 30-foot climbing wall, water feature, fitness and yoga studio high above the neighbourhood.
Toronto-based Bryon Patton, an internationally renowned designer, designed Le Peterson's dramatic amenity and living spaces and selected all finishes for the penthouses. Le Peterson is a sustainable Green Globes building with acoustic quiet design, energy-saving lighting, windows and appliances.
Dual flush toilets
Wide plank hardwood flooring
8" baseboard trim
Chrome lever door handles
11 foot ceilings
8 foot solid core interior doors
Full width balconies
Individual heating and air-conditioning, equipped with NEST for remote programming
Wired for high speed over phone or cable
Underground parking available
Parking spots for electric car-charging available
There is a sales centre and two model suites on site at 405 Rue de la Concorde, Montreal. For more information, click on https://lepeterson.com or contact Paul Jussaume at 514-299-7952 or pjussaume@croftonmoore.com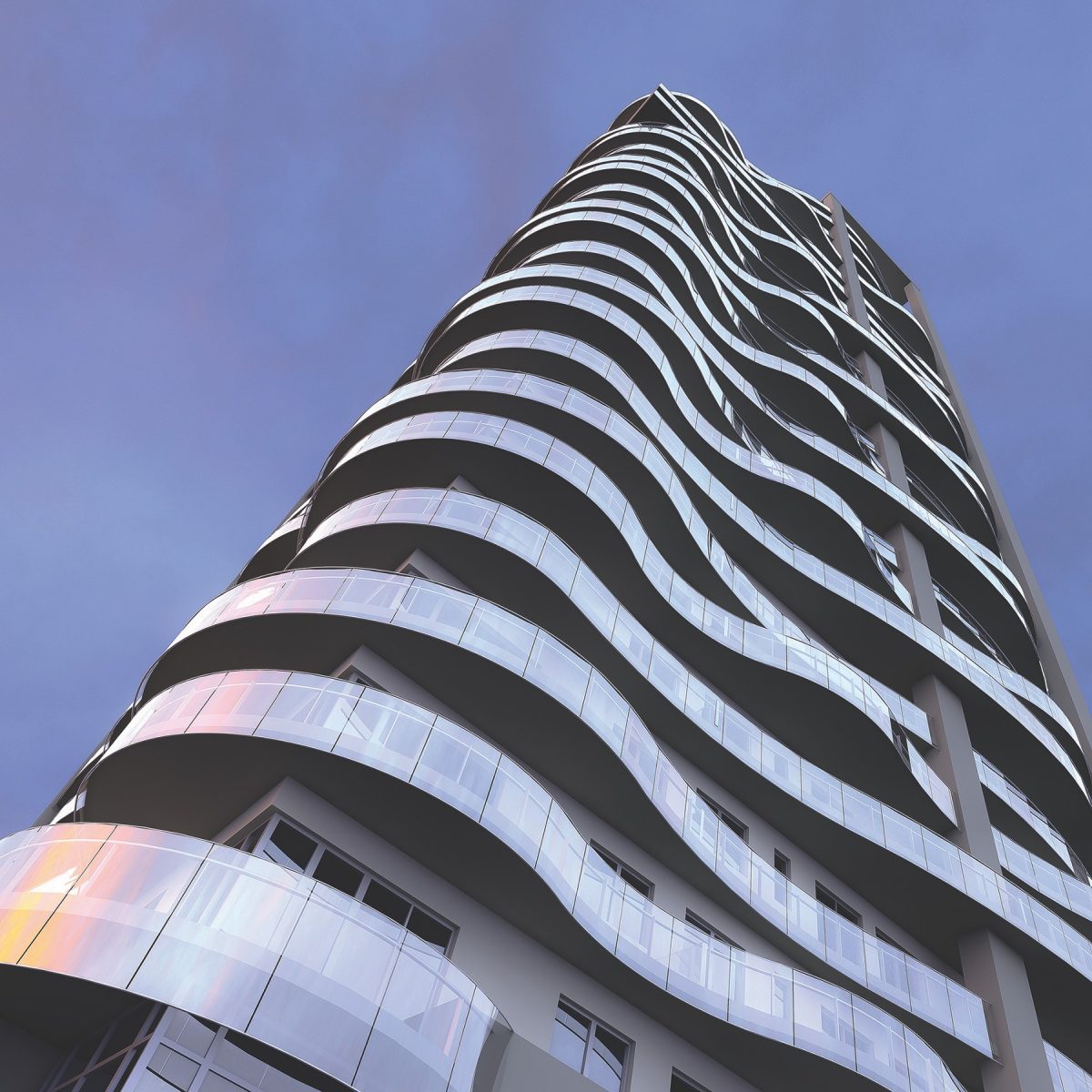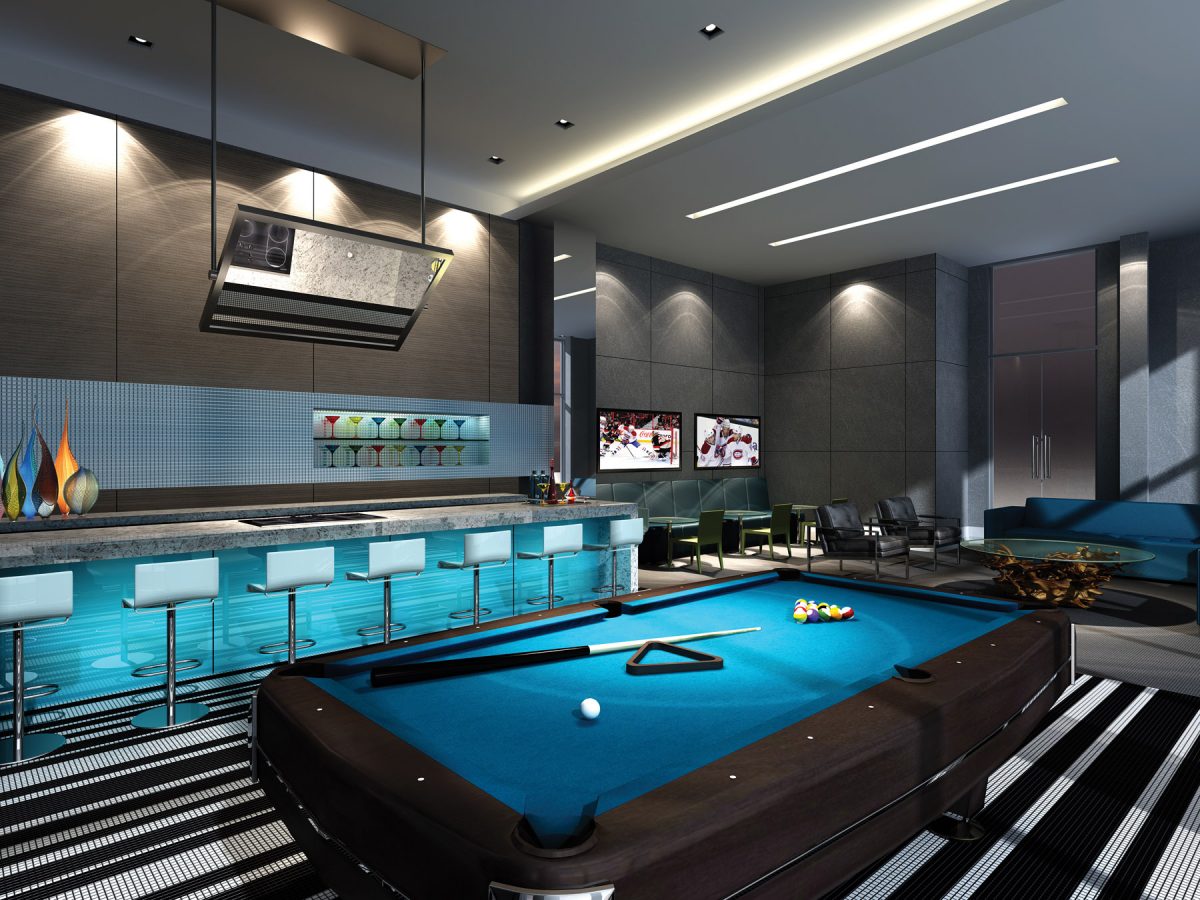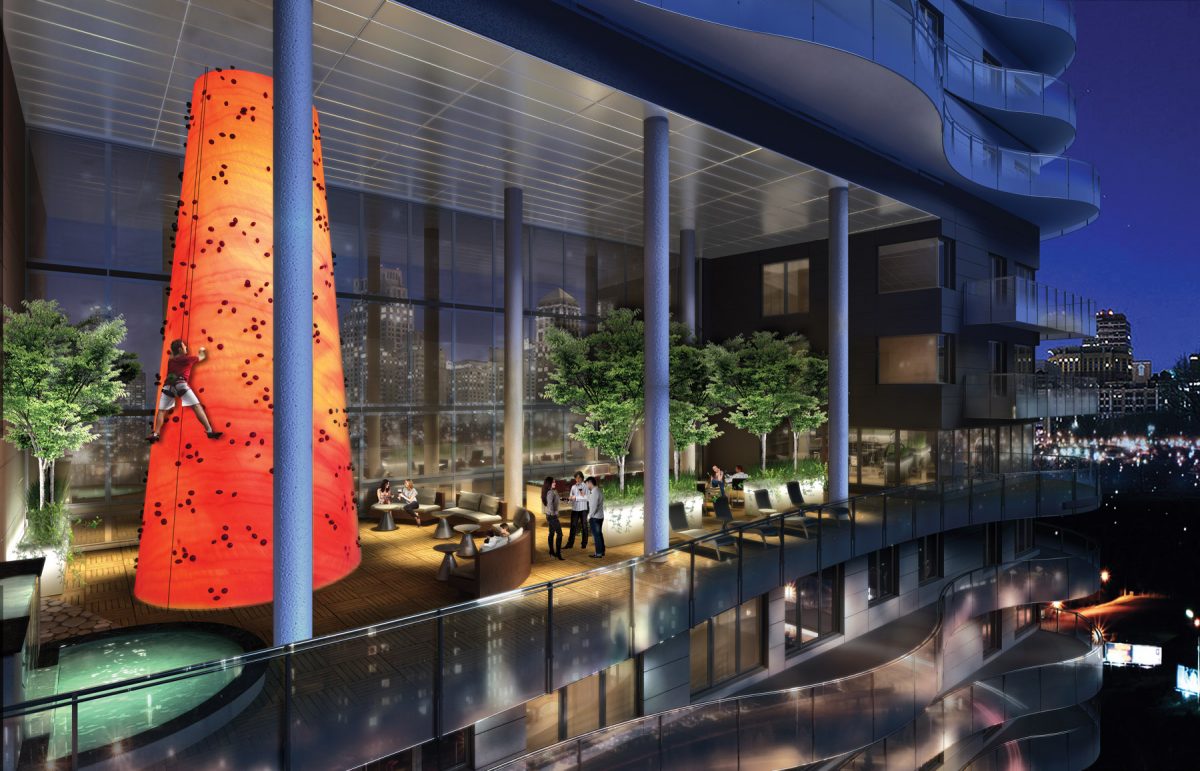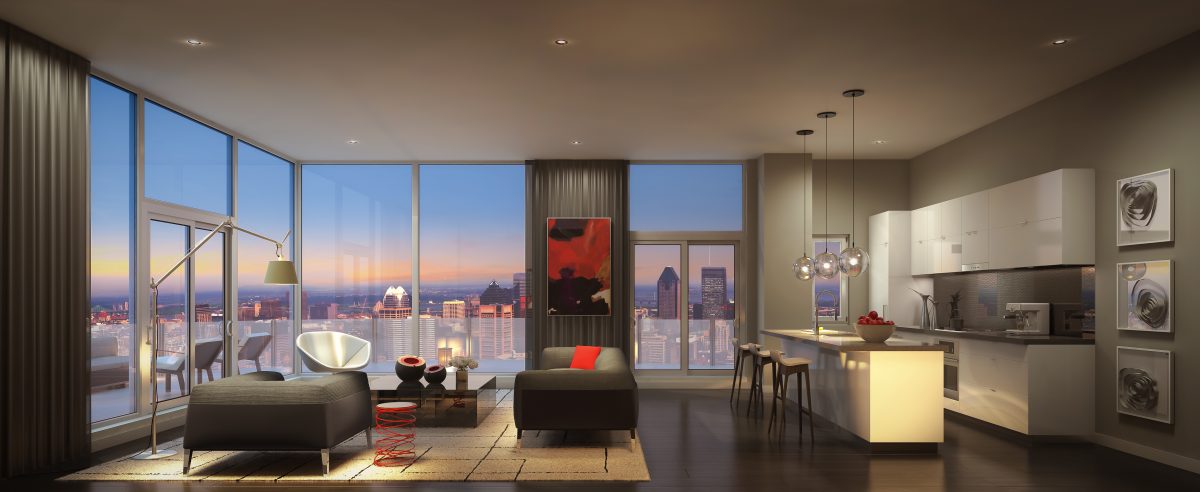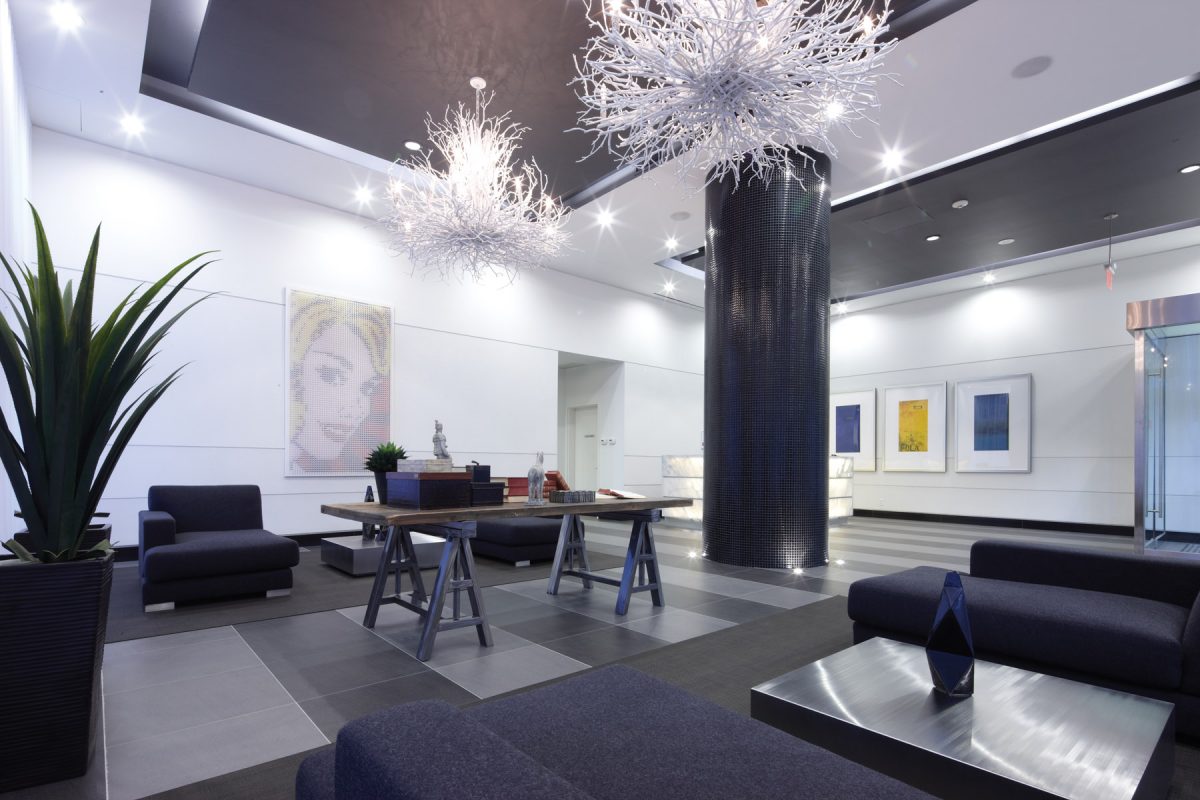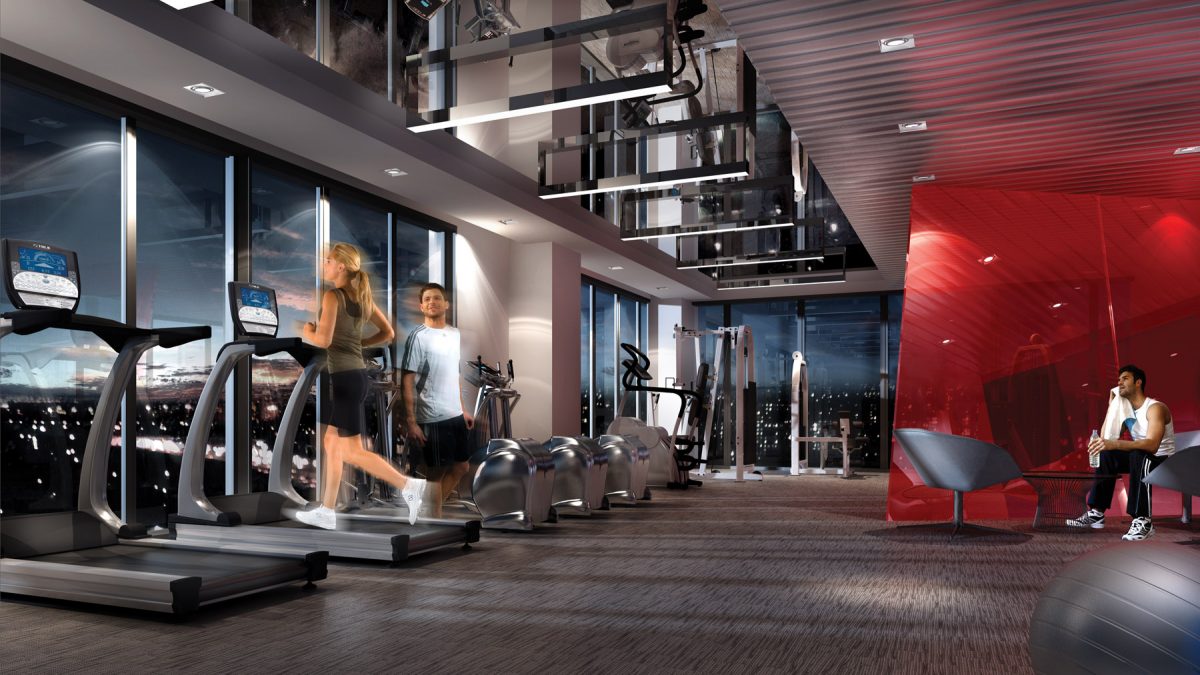 Tracy Hanes is a GTA real estate writer.