A study analyzing the use of hydroxychloroquine in U.S. veterans hospitals found no evidence that the drug, traditionally used to treat and prevent malaria, is effective against COVID-19, the disease caused by the CCP (Chinese Communist Party) virus.
The nationwide study of 368 patients hasn't been peer-reviewed.
Researchers based in South Carolina and Virginia performed a retrospective analysis of data from patients hospitalized with confirmed cases of COVID-19 in Veterans Health Administration medical centers who died or were discharged until April 11. Ninety-seven patients received hydroxychloroquine, 113 patients were given hydroxychloroquine and the antibiotic azithromycin, and 158 received neither.
The rates of death were higher in the two former groups while the rates of ventilation were lowest in the group receiving both hydroxychloroquine and azithromycin.
"We found no evidence that use of hydroxychloroquine, either with or without azithromycin, reduced the risk of mechanical ventilation in patients hospitalized with COVID-19. An association of increased overall mortality was identified in patients treated with hydroxychloroquine alone," researchers wrote in the preprint publication (pdf).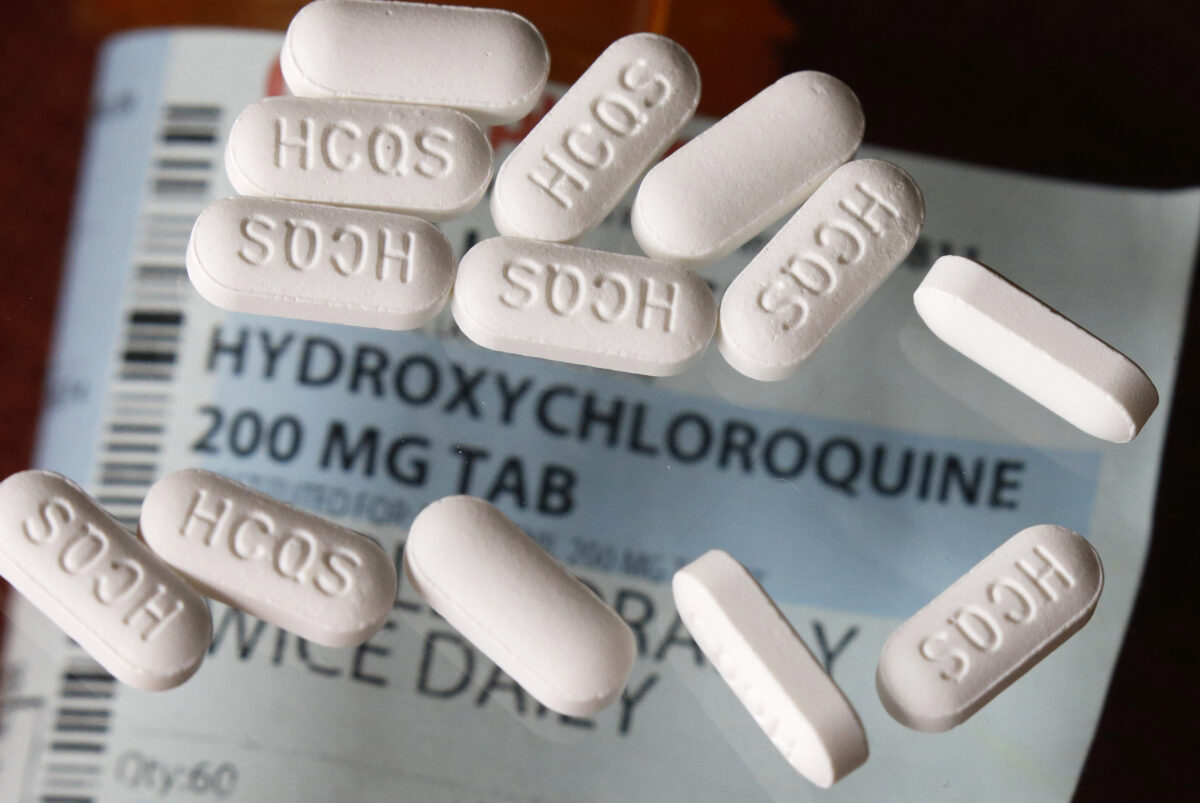 "These findings highlight the importance of awaiting the results of ongoing prospective, randomized, controlled studies before widespread adoption of these drugs," they said.
Studies usually aren't widely reported before being peer-reviewed but the urgency of the pandemic has led to circulation of such studies, as doctors and other medical personnel try to figure out which existing medicines effectively counteract COVID-19 until a vaccine is developed.
Secretary of Veterans Affairs Robert Wilkie later said the study was done on a small number of veterans in the last stages of life.
The drug "has been working on middle-age and younger veterans," Wilkie added. By that, he meant that it was "stopping the progression of" COVID-19.
The research, which was submitted to the New England Journal of Medicine, received funding from the National Institutes of Health and the University of Virginia.
Several preprint studies in France suggested hydroxychloroquine is effective against COVID-19 and the drug has been used in hospitals in a number of countries, including India, Hungary, and the United States. French officials have recorded heart incidents linked to hydroxychloroquine and one-half of a study in Brazil analyzing the closely related chloroquine against COVID-19 was halted because of potential safety risks.
Larger studies, including a 510-patient study in Tennessee and a 1,500-patient trial run by University of Minnesota researchers, continue. Swiss drugmaker Novartis announced this week plans for a phase 3 clinical trial across more than a dozen hospitals in the United States while South Dakota is doing a statewide trial on the drug.