A new study says that 14 million illegal immigrants currently reside in the United States and the cost to taxpayers is some $132 billion a year.
The Federation for American Immigration Reform (FAIR) said that the population of illegal aliens in the country has risen about two million in two years and now stands at 14.3 million (pdf).
Analysts project the population to keep rising, hitting over 21 million by 2025.
According to the group, the rising numbers of illegal aliens in the country are due to a number of factors, including unsecured borders, "an explosion in sanctuary jurisdictions throughout the United States," and the availability of jobs, a major attraction for migrants.
The estimated cost to taxpayers of $132 billion was taken by multiplying the estimated number of aliens by the net cost per illegal immigrant as calculated by FAIR analysts in 2017 using local, state, and national data.
According to the analysts, that figure is about $8,075 per illegal alien family member. The majority of the costs were at the state or local level. The cost estimate was arrived at using tax receipts, education records, healthcare information, immigration enforcement data, welfare data, and tax information from federal, state, and local government data as well as academic studies or think tank studies.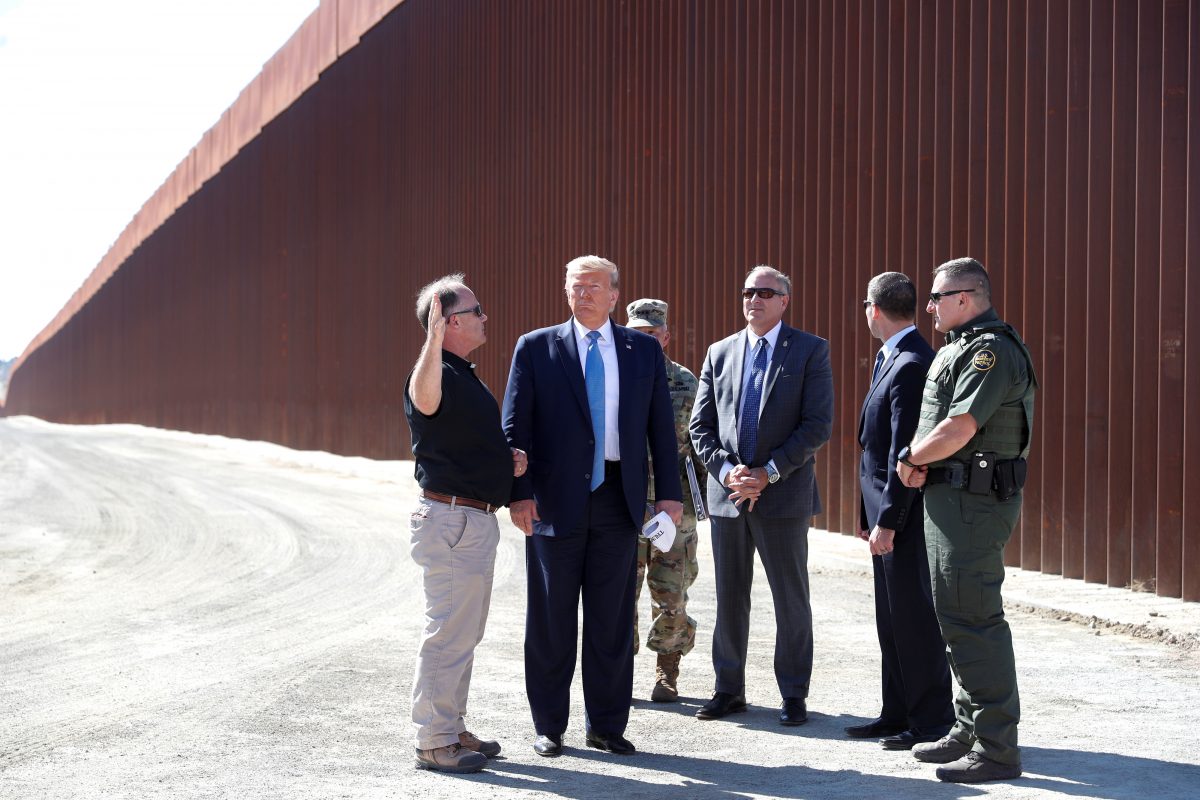 "On the rare occasions that a calculation must be estimated and/or assumed, detailed reasoning for the estimation is offered so that readers can examine the relevant information and judge our conclusions for themselves," FAIR analyst Matt O'Brien told The Epoch Times in an email.
FAIR obtained all of the information used in the cost estimate and said it took approximately nine months to gather the data and analyze it for the report. The group updates the cost estimate every four to six years.
O'Brien said that the Trump administration has "re-invigorated interest in the immigration issue as a national subject of debate," meaning the government has been more transparent about immigration data and there have also been more studies on immigration from academic institutions and think tanks.
Cost estimates for illegal immigration, especially at a national level, are not common but President Donald Trump told reporters in November 2018 that illegal immigration "costs our country billions and billions of dollars each year." Rep. Tom McClintock (R-Calif.) said this year that illegal aliens cost taxpayers over $100 billion a year.
Figures from different sectors support a high cost for illegal immigrants. A 2019 study from a trauma center in Texas showed just 128 patients brought in by border agents over three years cost $20.6 million. The federal government requires health facilities that receive federal assistance to provide a certain level of service to residents, regardless of their ability to pay for such medical services or their immigration status. According to Forbes, taxpayers paid $18.5 billion in medical care for illegal immigrants in 2016.
Though illegal aliens are barred from getting Medicaid or other federal health services, some states were able to provide such migrants with state-only Medicaid and 17 percent of new immigrants, including legal immigrants, were on Medicaid by 2017, according to the Center for Immigration Studies, an 11 percent increase from 2007.
Republican senators concerned about healthcare costs introduced legislation in January to prevent states from giving illegal immigrants Medicaid benefits.
Education is another sector where a lot of money is spent on illegal immigrants. Districts cannot bar children living illegally in the country from schools. The Minnesota Department of Administration estimated in the 2003-2004 school year that the state and local governments in the state spent between $79 million and $118 million to educate between 9,400 and 14,000 illegal immigrant children. Another $39 million was spent for children who are American citizens but whose parents are illegally in the country. That was one study cited by the Congressional Budget Office in a 2007 paper (pdf).
State and federal spending make up a large portion of spending on illegal immigrants and their U.S.-born children, FAIR said in the 2017 study, including $44.4 billion on the state level.
Another category is spending on detaining illegal aliens. The Department of Justice said in January 2018 that there were 39,000 illegal aliens either in federal prisons or in custody of the Marshals Service. The service estimated they were spending more than $1.4 million a day housing the migrants.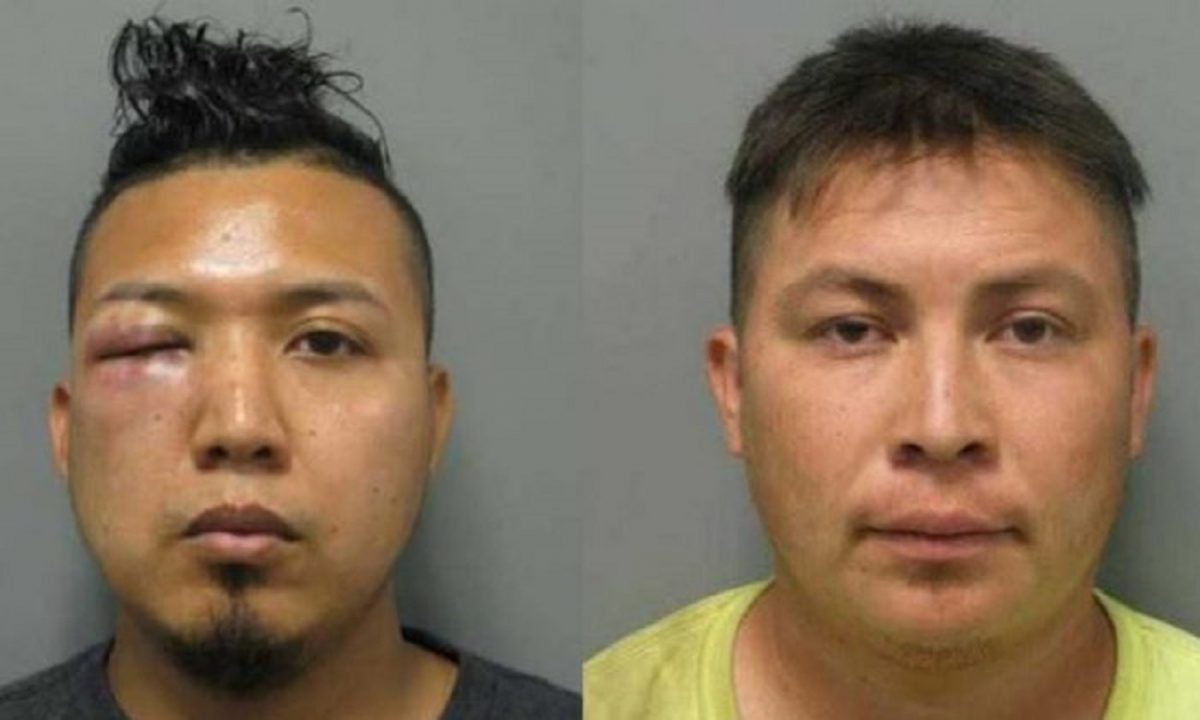 "The tens of billions that we spend on illegal aliens could be spent on Americans—on education for our children, health care for our elderly or our sick, or on roads and bridges," then-Acting Attorney General Matthew Whitaker said during a speech on Dec. 11, 2018.
FAIR said it reached its latest estimate of illegal immigrants living in the United States by calculating the total number of all foreign-born residents presumed to be living in the country through analyzing 2017 data from the Census Bureau and projecting the 2017 numbers to 2019. Then, they subtracted the number of migrants who are legally in the country from that figure and arrived at the number of illegal immigrants.
That number is suspected to be an undercount since many illegal aliens don't respond to surveys.
Experts last year said that there are likely between 16.7 million and 29 million illegal aliens living in the United States, though there was opposition to that figure. The Pew Research Center, on the other hand, estimated last year that only 10.7 illegal aliens lived in the United States as of 2016, citing government data that year.
According to the last figures released by the Department of Homeland Security (pdf), also released in 2018 but only for January 2015, some 12 million illegal immigrants were living in the country.
According to FAIR's estimate, some 3 million illegal aliens live in California, along with approximately 1 million of their U.S.-born children. Texas has approximately 2 million illegal aliens, Florida has about 1.1 million, and New York has around 1 million.
West Virginia, North Dakota, Montana, Wyoming, South Dakota, and Vermont are on the low end with 9,000 or fewer estimated illegal aliens in those states.