A Cambridge University student died after falling out of a plane while heading to Madagascar to study, it was reported on Wednesday, July 31.
The United Kingdom's Foreign Office said 19-year-old Alana Cutland died while on an internship in the African island country earlier this month, The Guardian reported.
Her family issued a statement about the incident and described her as a dancer with a "thirst for discovering more of the world."
British student dies in Madagascar after falling from plane https://t.co/LzA2HdTlpT

— The Guardian (@guardian) July 31, 2019
"Our daughter Alana was a bright, independent young woman, who was loved and admired by all those that knew her," they said. "She was always so kind and supportive to her family and friends, which resulted in her having a very special connection with a wide network of people from all walks of her life, who we know will miss her dearly."
Cutland was studying Natural Sciences at Robinson College, the BBC reported.
"She was particularly excited to be embarking on the next stage of her education, on an internship in Madagascar complementing her studies in Natural Sciences," the statement added.
Cambridge student died on internship in Madagascar https://t.co/uqtP5eMHw6

— BBC News (UK) (@BBCNews) July 31, 2019
According to the Daily Mail, a local report said she forced the plane's door open as a pilot and passenger looked on. The report also claimed she had intense discussions on the phone with her parents before the incident.
The Guardian also reported that she was traveling back in a Cessna-style aircraft when she fell. It was flying above the island's savannah.
Her family's statement continued, "Alana was also a talented dancer and embraced the more creative side of her talents with joy and commitment. Her thirst for discovering more of the world always ensured she made the most of every second of her action-packed young life. We are heartbroken at the loss of our wonderful, beautiful daughter, who lit up every room she walked in to, and made people smile just by being there."
Dr. David Woodman, from Robinson College, told the BBC that school officials are "deeply shocked by the news of Alana's death."
Woodman said she made "a huge contribution to many different aspects of life in the college" and will "be sorely missed by us all."
"The college extends its sincerest condolences to Alana's family at this extremely difficult time," he continued.
Other details about her death were not provided.
Madagascar, located southeast of mainland Africa, is known for its unique wildlife.
Earlier this month, a Kenya Airways plane landing at Heathrow Airport and dropped a body into a garden in London.
According to The Star in Kenya, the Metropolitan Police in London on July 1 said it informed Kenya Airways that the body fell from the landing gear before the flight landed.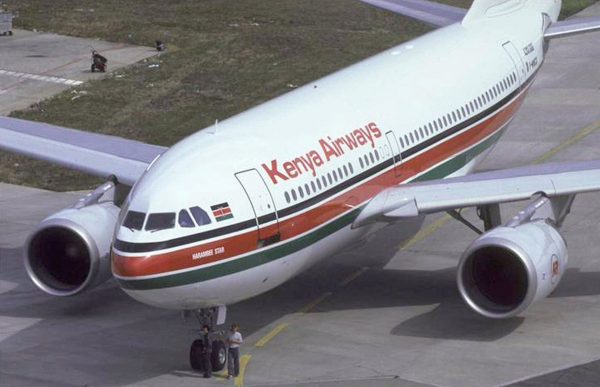 The paper noted that it was suggested the man was a stowaway hidden in the undercarriage of the aircraft.
The man's identity was not disclosed.
Kenya Airways confirmed the incident to local media.
"On Sunday, June 30, a body of a yet to be identified male stowaway landed in a garden in the Borough of Lambeth, South London, suggesting the Stowaway was hidden in the undercarriage of the aircraft," the statement from the airline said, reported the Tuko news website.