Stubbs, the feline mayor of an Alaska town since 1997, passed away on Thursday, ending a 20-year term that started with a surprise election win when he was less than a year old.
The mayor passed away in his sleep during the night, according to a statement from his owners, KTUU reported.
Stubbs was elected mayor during a write-in campaign when residents opposed all of the human candidates, according to UPI. Or so the story goes.
He quickly became an international celebrity, receiving piles of cards from admirers around the world. Some 30 to 40 tourists came to visit him every day, even 20 years after the "election."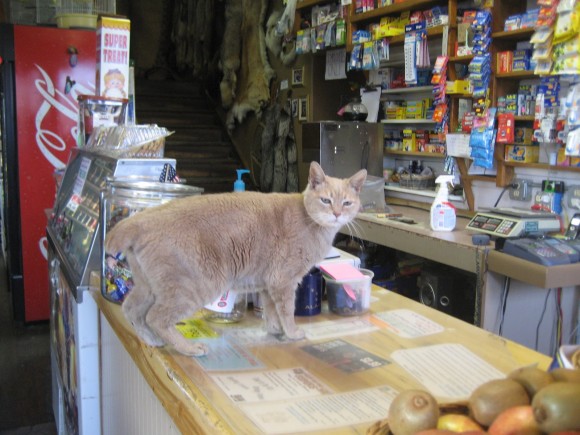 Stubbs lived a life of luxury. He would only drink catnip laced water from a wine glass, according to CNN.
His owner, Lauri Stec, found Stubbs in a box of kittens in 1997. She took him in because he had a short tail. Nagley's Store, where she is general manager, would later become the mayor's office.
Stubbs' approval rating remained extremely high throughout his tenure.
"He doesn't raise our taxes—we have no sales tax. He doesn't interfere with business. He's honest," Stec said, according to CNN.
Stubbs was attacked by a dog in 2013. He was treated at a veterinary hospital 70 miles from his home. He suffered a punctured lung, a fractured sternum, and a deep wound in his side. Donations for his care poured in from all over the world. Extra money from the fund drive went to a local animal shelter.
Stubbs had a penchant for trouble. He once hitched a ride to the outskirts of town on a garbage truck. The kitty also fell into a deep fryer, which was fortunately switched off and cool at the time.
The mayor also survived an "assassination" attempt by teenagers shooting BB guns.
From NTD Television