Strong winds blew over dozens of trucks on a U.S. highway on Monday, Nov. 20.
A reporter from Denver7 captured images of the overturned tractor-trailers on the Interstate 25 near the Colorado-Wyoming state line.
At the time of writing, it is unclear if there have been any injuries caused by the toppling trucks.
Denver7 reporter Daryl Orr posted multiple images showing the blown over trucks on his Twitter account.
Multiple 18 Wheelers blown over along I-25 along the Colorado/Wyoming border. 3 photos @DenverChannel pic.twitter.com/5PpqU3S9qz

— Daryl Orr (@WxTrackerDaryl) November 20, 2017
A high wind warning was issued in the area by the National Weather Service.
The Colorado Department of Transportation said that Interstate 25 in Northern Colorado was closed on Monday because of the strong winds.
The CDT tweeted that there were multiple crashes in Wyoming.
Commuters were delayed in Loveland in a single-vehicle crash that involved a truck pulling a trailer, according to the Reporter-Herald. Cardboard boxes full of drywall compound were strewn across one of the lanes as the trailer flipped over and disconnected from the truck. No injuries were reported.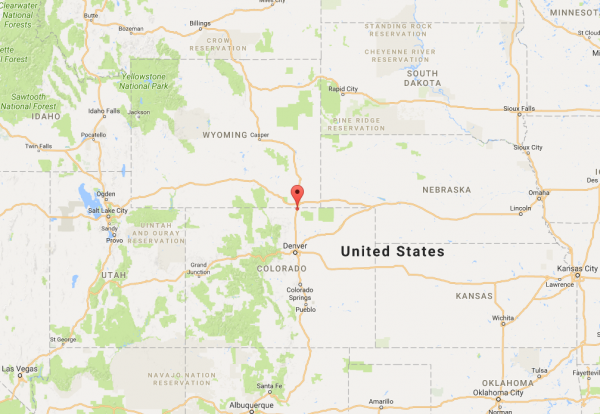 3 more photos @DenverChannel pic.twitter.com/mlqXFS81kk

— Daryl Orr (@WxTrackerDaryl) November 20, 2017
And 3 more pics of rollovers @DenverChannel pic.twitter.com/apEkqcBnmA

— Daryl Orr (@WxTrackerDaryl) November 20, 2017
The maximum wind speed at the Northern Colorado Regional Airport on Monday morning was 32 miles per hour, the newspaper reported.
It could have been worse
In February, Wyoming Highway Patrol released dramatic Dashcam footage showing a truck toppling over onto a patrol car.
The crash took place on Feb. 7. near Elk Mountain, Wyoming on Interstate 80. The video comes with the warning, "The Wyoming Highway Patrol wants to remind you to always heed high wind advisories and closures. You never know whose life might depend on it."
The description of the Facebook post said: "Three Wyoming State Troopers were on scene providing care for motorists who were involved in previous crashes. Because of this, thankfully, all Troopers were out of their patrol cars assisting others and were not injured.

"We are also thankful the two occupants in the truck were not injured as well.
"All we ask is that you please follow high wind advisories and closures when you are traveling in our great state. Even if you plan to travel at reduced speeds. Hopefully, this video illustrates why."
And while you're here…
We have a small favor to ask of you. More people are reading The Epoch Times than ever, but ad revenues are plummeting across the media. If you can, please share this article on Facebook so you can help The Epoch Times. It takes less than a minute. Thank you very much!