A strong earthquake hit a southwestern Chinese province on Sept. 5, killing at least 21 people, triggering landslides, and shaking residents in neighboring cities and provinces.
The 6.6 magnitude earthquake rocked a mountainous region near Luding county in southwestern China's Sichuan Province, the China Earthquake Networks Center said.
The quake struck around 12:50 a.m. local time and occurred at a depth of 16 km (9.9 miles), according to the agency's latest update.
Several aftershocks continued to be felt in Luding county on Monday afternoon, according to a local resident.
"It's so scary, and I can't remain standing," the man who runs a hotel in the county told The Epoch Times. "Ceiling tiles fell off. There were cracks in the walls, but no one has been hurt."
The number of fatalities rose steadily during the day on Monday. As of 8 p.m. local time, state broadcaster CCTV said at least 21 people had died and more than 30 people sustained injuries. Telecommunication lines have been severed, it added.
Domestic media reported roads were blocked and houses damaged by the landslides triggered by the earthquake.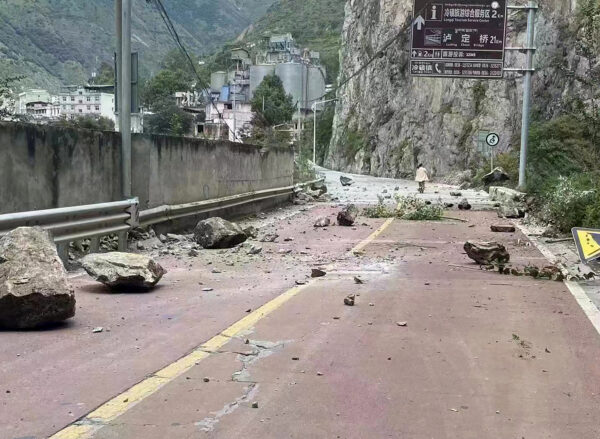 On Chinese social media, people from other cities in Sichuan shared videos showing their furniture and ceiling lamps swaying violently.
A resident said she felt the shake in her high-rise apartment in Luzhou city, roughly 400 km (248 miles) from the epicenter.
"It's so scary and shaking violently," a woman told The Epoch Times on Monday afternoon.
State media reported the tremors were also felt in Sichuan's neighboring areas, including Chongqing city, Yunnan Province, and Guizhou Province.
Monday's earthquake caused damage to the grid and affected about 40,000 users, the provincial authorities said.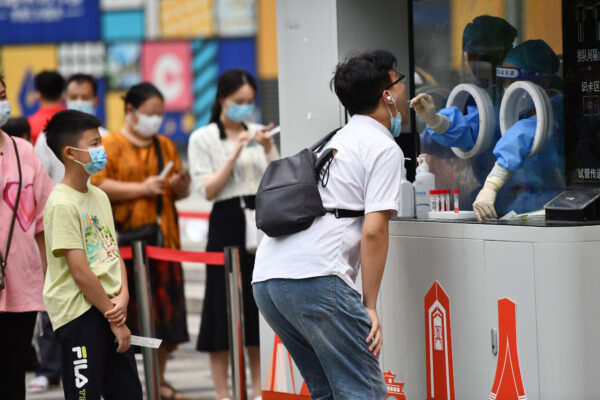 The shake marks the latest blow to Sichuan, a province of 84 million people that has been hit by COVID-19 lockdowns, a record-breaking drought, and heatwaves. Sichuan experienced weeks of industrial power cuts after the drought depleted water levels of the Yangtze River, causing lower hydropower output.
The provincial capital of Chengdu, 200 kilometers (125 miles) from the epicenter, is currently under COVID-19 lockdown. The latest flare-ups have most of the city's 21 million residents confined to their homes under the Chinese regime's strict "zero-COVID" approach.
Xiao Lvsheng, Gu Xiaohua, and Hong Ning contributed to the report.