As the Walt Disney Co., Coca-Cola, Google, Microsoft, the Atlanta Falcons, and other high-profile corporate entities involve themselves in public controversies over hot-button social topics and pursue market strategies and internal policies based on Environment, Social, and Governance (ESG) and Diversity and Inclusion (D&I) principles, some asset managers increasingly wonder how to invest capital in a way that won't compromise their fiduciary duty to shareholders who are seeking the highest possible returns.
The trend of "woke" corporate governance is so pervasive and its divisiveness and effects on the bottom line are so hard to ignore that two ambitious entrepreneurs, Vivek Ramaswamy and Anson Frericks, co-founded a new investment firm, Strive Asset Management, in May.
Backed by venture capitalist Peter Thiel and Bill Ackman, founder and CEO of Pershing Square Capital, Strive's role is to foster and support corporations operating free from ESG and D&I imperatives and in accordance with more traditional criteria—or as the financial firm's website reads, "Our mission is to restore the voices of everyday citizens in the American economy by leading companies to focus on excellence over politics."
In the view of Strive's founders, the need for an asset management firm pushing an alternative to woke ESG and D&I-based strategies and governance has been particularly acute, as what have long been familiar, indeed iconic, names in the corporate universe have pushed a socially conscious stance that has alienated consumers who never thought twice about spending money on those brands in the past.
Activist CEOs
BlackRock's CEO Larry Fink is on record as having issued warnings that BlackRock will vote against directors of companies not deemed to have made sufficient progress in the implementation of environmentally conscious and sustainable policies and practices, and in the reporting of such practices.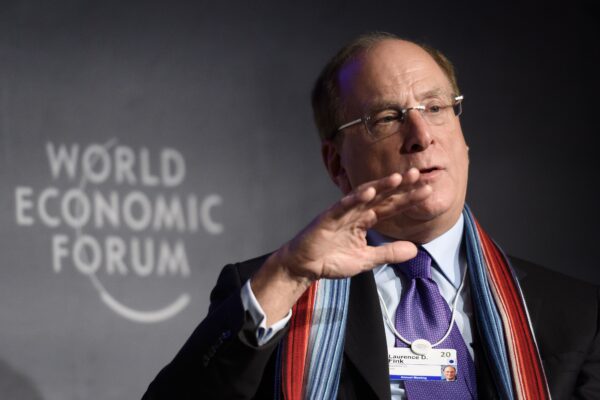 The heads of prominent corporations have heeded the call from activist investors and taken bold public stances to signal their virtue. Coca-Cola CEO James Quincey has joined the heads of other firms in publicly denouncing the state of Georgia's new and stricter voting requirements and policies. In April, Disney took a public stand against Florida's law barring the instruction of young pupils in kindergarten through third grade in topics relating to gender identity, derided by critics as its "Don't Say Gay" bill.
In response to Disney's stance, Florida Gov. Ron DeSantis moved to revoke the corporation's long-held status as a self-governing entity under Florida law with its own infrastructure and emergency services, among other perquisites.
These are the types of self-serving public stances that may help the CEOs look progressive and "with-it" in 2022, but undermine the corporations' purpose of bringing Americans together behind iconic brands and maximizing value for shareholders, Strive's founders believe.
The ESG and D&I approach isn't without its defenders. Ultimately, such stances aren't at odds with profitability in an environment where the market acts as the final judge of how CEOs conduct themselves, said Lisa Vioni, CEO of Hedge Connection, a marketing platform for asset managers established in 2005.
"I think that over time, the market tells us whether a decision by a company is a good or a bad one. Institutional investors will do their research, whether on Disney or any other company that has decided to make a change based on an ESG principle and then make an investment decision. If the market thinks that the change is a bad idea, it will be reflected in the price of that company's stock," Vioni told The Epoch Times.
Who's on the Board?
Just as importantly, CEOs who signal their company's stance on a sensitive topic aren't being divisive so much as acknowledging the sensitivities of growing numbers of consumers who won't take well to what they perceive as callousness or indifference on the part of the brands they patronize. Vioni sees this dynamic play out increasingly in the investment space, where hedge funds raise capital from foundations, endowments, corporate pensions, and other institutional investors, whose investment committees must answer to people on whom ESG-related topics have a direct and daily impact.
"These investors are being asked to think about topics like the composition or diversity of the company into which they are investing. Are there women or minorities in senior-level positions or on the board? They are being asked by their constituents to consider these matters as part of their due diligence because it is important to them," she said.
In Vioni's view, CEOs who make socially conscious decisions are acknowledging an issue of basic fairness and equal representation in a market where about 90 percent of the money allocated to hedge funds still goes to roughly 10 percent of the managers out there.
"There is a huge number of emerging managers, women and diverse, who are not able to even get their foot in the door to tell their story to allocators," she said.
The Question of Merit
Vioni believes that ESG investing doesn't compromise meritocracy and that people aren't looking for handouts.
"It's more sensational for the media to spin the message in a way that insinuates that these emerging managers feel entitled to an allocation because they are women or have minority status. Of course they want to raise capital. But these managers only expect to get an investment if they can compete," she said.
For others, such as Ramaswamy, the disconnect between the woke views and agendas of many corporate CEOs and the values of ordinary U.S. consumers is too acute to trust in the logic of the market to right everything without an alternative asset manager that explicitly eschews the ESG stance.
"I think we need more institutional shareholders in the marketplace to deliver a different message to corporate America from the one CEOs are hearing today," he told The Epoch Times.
"From the large asset managers, they are hearing one message, one monolithic perspective. In reality, those large asset managers represent a diverse base of clients, some of whom have a different point of view than the one the asset managers are promoting on their behalf."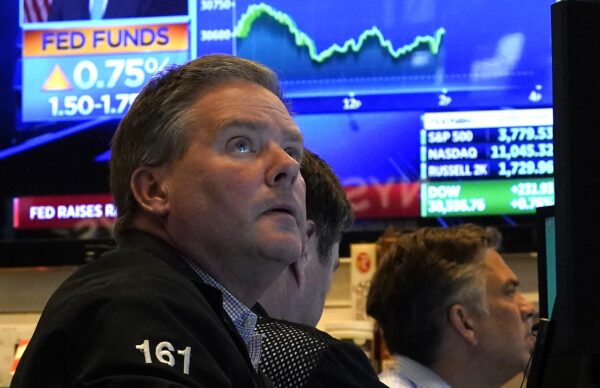 In Ramaswamy's view, the doctors, nurses, service-sector employees, and other ordinary Americans who funnel their money into asset managers end up paying the price—quite literally at the pump—when ESG-guided decisions result, for example, in an oil company producing less oil than it could.
"Their own 401(k) accounts are contributing to these higher prices because they're giving to firms like BlackRock that are advocating for [ESG]. So what we really need is a diverse voice or set of voices that better represent the perspective of everyday citizens, the end owners of capital. We just don't have those in the marketplace. That's one of the defining mismatches of our time," he said.
Ramaswamy sees the role of Strive as fostering "a revitalized moment in America," as well as telling companies to end their focus on divisive social and political agendas. He said he has been pleased with the reception that Strive has been met with in the market since its launch, as reflected in the firm's wooing of high-level talent, such as Matt Cole, who recently joined Strive as a head of products and investments after 16 years as an investment manager and investment officer at CalPERS. Cole's wife has also joined Strive as a director of marketing and communications.
"I had a good track record at CalPERS, managing a portfolio of about $70 billion of assets. What really attracted me and my wife to Strive was the fact that we were passionate about the fiduciary issues that Strive was tackling," Cole told The Epoch Times. "When we first met the Strive team in May over Zoom, we were finishing each other's sentences regarding Strive's mission. It was a literal dream team for the issue."
Quiet Majority
Cole said he based his decision partly on a "ton of reputable research" indicating that a clear majority of Americans don't think that corporations should be involved in politics and social issues. On the asset management side, this isn't a left-wing or right-wing issue but a matter of pure math, he said.
"If you think about profitability theory, any time that there are constraints on an asset manager that say, 'You can't invest in X, or we really want you to invest in Y,' whether it's an explicit or implicit constraint, and the board is asking you questions every day, you have to fill out 100-page surveys, you have to answer how you're incorporating ESG into your investment process, this incentivizes the manager to make decisions that could be outside the realm of maximizing profits," he said.
Cole alluded to figures suggesting that Disney's approval rating has fallen dramatically, having fallen to the 65th spot on a list of major corporations in the aftermath of its woke stance on the Florida educational controversy.
"If you have angered half the country, there are going to be fewer people going to parks and consuming your products," he said.
Cole used the further example of an oil company operating in a market where ESG guidelines shape strategy.
"Consider what Vivek says about oil and gas companies, when you have an activist investor on the board, with the support of BlackRock, State Street, or Vanguard, demanding that you go from a projection in the next five years of increasing oil output to decreasing oil. Clearly, if they were producing more oil, they'd be making a profit. They'd have more oil to sell when there's not enough to go around," he said.
Cole noted that he believes that Strive will have an advantage over competitors, as it removes such constraints from gifted asset managers.
"I don't think Strive will be the answer for everyone; there will be people who wish Strive were more political one way or the other. Strive is an important part of the movement, but I think it's also happening with political leaders. Trustees of pension funds and state attorneys general are speaking out. At least now, the issue is getting the attention it deserves," he said.