Flight delays and long queues are expected to worsen from today as ground crews at Sydney, Melbourne, and Brisbane airports launch the first steps of industrial action.
The Transport Workers Union (TWU) applied to the Fair Work Commission on July 26 for a ballot on strike action as it negotiates a new workplace agreement with Australia's largest baggage handler Dnata, which Dubai-based airline Emirates owns.
"The TWU is calling for a Safe and Secure Skies Commission to fix the broken system of control from privatised airports and airlines pushing down wages and conditions through contracting pressures," the Union said in a statement to The Epoch Times.
"Workers recently quashed a costly plan by Dnata to bring in overseas workers from Manila to fill rosters, while Dnata refuses to increase hours for part-time workers or provide more permanent full-time positions."
"The application to the Fair Work Commission comes after the company tried to slash pay for experienced workers who stood by the company throughout two years of stand-down without JobKeeper."
The potential strike could affect baggage handling for up to 20 airlines, including Qantas, Singapore Airlines, Etihad, and Air Canada, as well as thousands of travellers along Australia's East Coast.
Qantas: The Union's Move 'Appalling'
Andrew David, Chief Executive Officer of Qantas Domestic and International, slammed the move.
"It's awful that the union is taking whatever action they are proposing. It could have a further impact on the travelling public," David told the Today show on Tuesday.
"Everybody in this country has been locked up for two years or more. They all want to get home. They want to go and see family. They want to go and see friends. They want to do business."
"We don't use Dnata in our domestic airports. It will obviously affect the international airports. It's not good at all."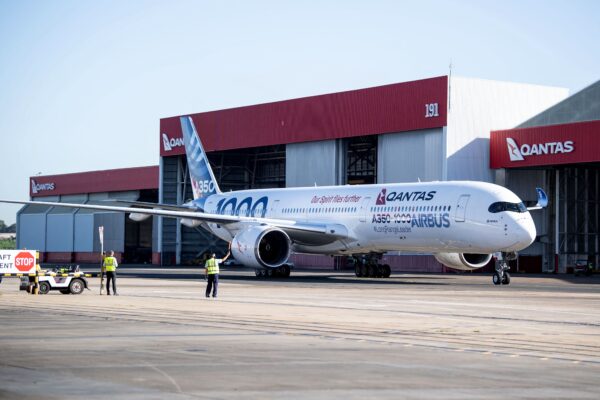 A Qantas spokesperson said it might work with Dnata to mitigate disruption from the potential strike.
"Dnata handle up to 20 airlines that fly into Australia, and this is going to disrupt thousands of people wanting to go on holidays and visit family and friends," the spokesperson told NCA NewsWire.
The airline also hit out at the union, calling its move "appalling" and saying the union has been trying to discredit the safety of outsourced ground handling, despite data showing lower accident rates.
"This kind of behaviour is hypocritical, and it undermines the strong safety culture that exists throughout Australian aviation."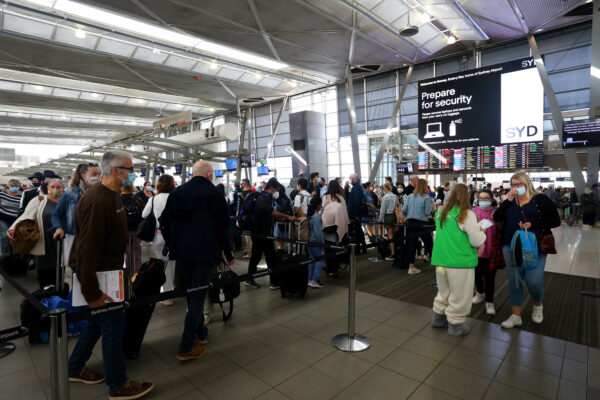 The potential strike comes as passengers have endured flight cancellations, long queues, and delayed baggage retrieval over the past few weeks.
Flights were delayed due to fog, leading to long queues at Sydney Airport on July 25.
Meanwhile, new figures show Australian airports are among the worst in the world when it comes to on-time performance.
Aviation analysis firm OAG ranked 665 airports for on-time performance, with Melbourne Airport ranked 631 and Sydney 597.
Melbourne Airport ranked worst among Australian international airports for punctuality in June, with less than half of scheduled flights departing on time and more than eight percent of flights cancelled.