A stowaway on a Royal Air Maroc flight was found dead in the landing gear of the jet after it landed in Morocco.
The person froze to death prior to landing at Mohammed V Airport on Sept. 30, reported Morocco news website Yabiladi.com.
A spokesperson with the company told the news outlet that the victim is "of Sub-Saharan origin" and "reached the runway of Conakry airport in violation of the security rules in force."
Précisions sur le vol AT526 reliant Conakry à Casablanca le 30 Septembre 2019. pic.twitter.com/TQdJfEZ6AQ

— Royal Air Maroc (@RAM_Maroc) September 30, 2019
The plane was heading from Conakry, Guniea, to Casablanca, the report said.
The stowaway hid in the landing gear's hatchway.
"He died as soon as the plane took off," Royal Air Maroc told the news website.

A source told the site that an investigation was opened to determine the circumstances surrounding the incident.
The man is believed to have frozen to death after temperatures dropped to 140 degrees below zero as the plane reached high altitude, reported the New York Post.
Other details about the death are not clear.
Similar Incident
A Kenya Airways plane landing at Heathrow Airport dropped a body into a garden in London earlier this year.
According to The Star in Kenya, on July 1 the Metropolitan Police in London said it informed Kenya Airways that the body fell from the landing gear before the flight landed.
The paper noted that it was suggested the man was a stowaway hidden in the undercarriage of the aircraft.
Police found a bag containing food and clothing at the rear of the left landing gear.
Kenya Airways confirmed the incident to local media.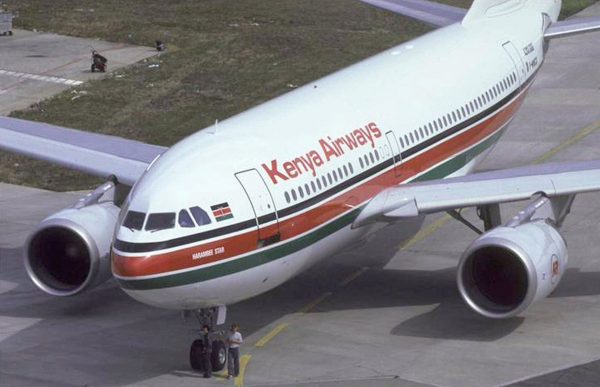 "On Sunday, June 30, a body of a yet to be identified male stowaway landed in a garden in the Borough of Lambeth, South London, suggesting the Stowaway was hidden in the undercarriage of the aircraft," the statement from the airline said, reported the Tuko news website.
The owner of the garden immediately called the authorities after the body was discovered.
It's not clear if the man died while in the undercarriage or was killed by the fall.
According to the Star, police in the United Kingdom were in contact with Kenyan authorities to identify the person. No damage was done to the aircraft, and it was cleared for operation.