Stories from Ancient China: Han Qi's Great Forgiveness
February 13, 2009 5:23 am Last Updated: October 1, 2015 10:12 pm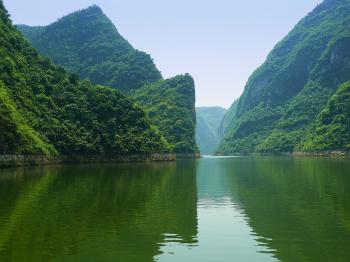 Han Qi was Duke of Weiguo and also Prime Minister during the Song Dynasty (960-1279). Once, while leading an army, he asked his night watchman to bring him a candle so he might have light to write a letter. The watchman was careless with the candle and accidentally set Han Qi's hair on fire. The duke quickly beat out the fire with his glove and continued writing.
Soon after he noticed that the watchman who had brought him the candle was replaced with another. Han Qi was worried that the first watchman might be punished and went to the watchman's supervisor and said, "Don't replace him! Bring him back, because he has now learned how to hold a candle correctly." Everyone in the whole army admired Han Qi's action.
Another day a man brought him two valuable jade cups who related, "A farmer found these in a ditch, they are beautiful, true treasures." Han Qi rewarded the man with some silver and thanked him. He loved the cups. Each time he received guests, the cups held a place of honor on a special table.
When he gave a banquet sometime later, a careless servant knocked the cups off the table and they broke. Han remained calm and said, "Everything is predestined." Then he addressed the man, "You slipped and did not do this on purpose. How could this be your fault?"
All the guests praised duke Han for his grand forgiveness.
Read the original article in German.