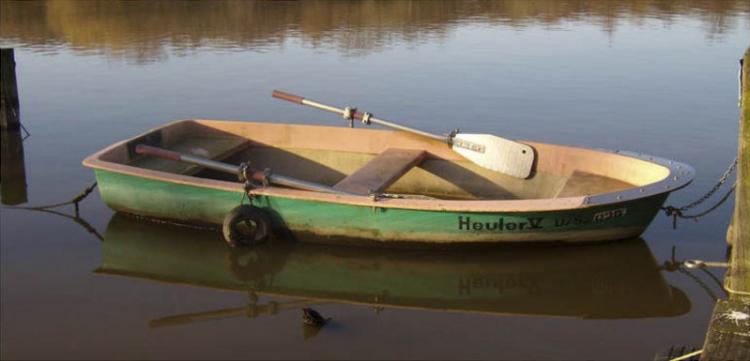 During the Qing Dynasty, under the reign of emperor Kang Xi Xinhai, a couple were occupied watering their fields at the bottom of Mount Xielu in the Kunshan Mountain range. A sudden storm arose and a lightening strike killed the husband. The villagers thought the husband had been an honest man and could not understand his fate. His wife burst out: "It happened because of 18 lbs. of meat."
Astonished, the people wanted to hear more.
"Last winter my husband rowed the boat to town, to pay the taxes and the lease on the land. As he tied up the boat he noticed a chunk of meat sitting in an empty boat nearby. No one was around, so he took the meat, brought it home and weighed it, 18 lbs. Eventually it was discovered that the meat belonged to a rich family who lives along the river. The maid who was to wash the meat in the river had become distracted, and she deserted her task.
"When she returned, the meat was nowhere to be found. Her enraged mistress scolded the servant severely when she returned empty-handed and beat her, accidentally killing her. The master of the house became extremely upset when he discovered what his wife had done. She herself became so distraught that she committed suicide by hanging herself. And now my husband is dead from a lightening strike.
"When gaining at the expense of others, if the gains are not meant to be ours, one might get the impression to have won something, but in reality it bodes badly for others and brings only misery to oneself."
She concluded: "One loses virtue; thus, a small advantage can lead to far-reaching consequences!"