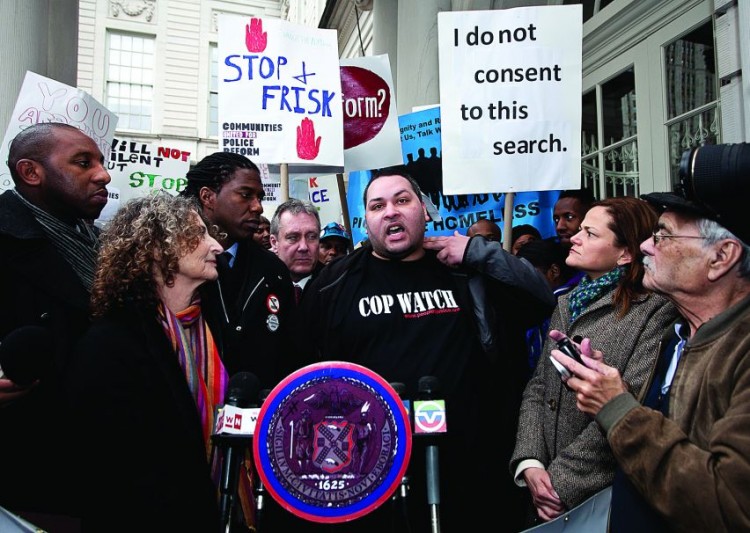 NEW YORK—New York District Judge Shira Scheindlin granted class-action status to a 2008 lawsuit accusing the New York Police Department of racial profiling with its stop-and-frisk procedures on Wednesday.
The ruling will allow all persons unlawfully stopped and frisked since January 2005 to be plaintiffs in the lawsuit.
"We respectfully disagree with the decision and are reviewing our legal options," the city law office said in a statement.
Stop-and-frisk is a controversial strategy intended to help the police reduce crime. Officers may stop and search suspicious suspects' outer garments for concealed weapons.
The court order states that frisk stops have been increasing drastically over the past decade. The NYPD reported 150,000 stops in 1988, which increased to 685,724 stops in 2011.
According to the Center for Constitutional Rights, 84 percent of those stopped were African-Americans or Latinos. Out of those African-Americans and Latinos frisked, police found a need to arrest 12 percent.
Judge Scheindlin stated that "Suspicionless stops should never occur," and the widespread of practice of it is a "troubling apathy toward New Yorkers' most fundamental constitutional rights."
According to the order, it is "hotly contested" whether the NYPD is unlawfully setting a performance quota for the number of arrests or stops officers need to make.
Based on New York's Labor Law, it is illegal for the NYPD to penalize its officers for failing to meet a summons, arrest, or stop quota.
The Epoch Times publishes in 35 countries and in 19 languages. Subscribe to our e-newsletter.