Major Wall Street indices clawed back their rallies after a hopeful morning rebound, while a top Food and Drug Administration (FDA) official said Wednesday that the coronavirus outbreak was on track to become a global pandemic.
"For all intents and purposes, I think it's fair to say we are on the cusp of the pandemic," said Peter Marks, head of the FDA's Center for Biologics Evaluation and Research, according to Bloomberg. "Is it definitely going to happen? No, but there is significant concern, as of overnight we have cases on six continents."
U.S. stocks jumped after markets opened Wednesday while U.S. Treasury yields lifted off their record or near-record lows, in a sign that haven assets like government paper were giving ground to riskier equities, as investor anxiety seemed to ease after a two-day rout. But as of time of reporting, only the Nasdaq was holding on to gains, being up by 0.77 percent, while the S&P 500 and the Dow Jones were both back in the red.
The S&P 500 jumped around 1.7 percent up from Tuesday's close shortly after markets opened, but then collapsed through its 50-day moving average around noon. By 1:35 p.m. EST, the benchmark index had given up all the day's gains and was down 0.02 percent on the day. An hour-and-a-half later, the S&P 500 was down 0.27 percent.

Supply Chain Disruption
Marks also told Bloomberg that the FDA was taking steps to prevent any potential supply chain disruption from having a material impact on the agency's ability to respond to the disease.
"From our standpoint at FDA, our goal is to maintain things as orderly as we can and try to maintain adequate amounts of supplies in the supply chain," he told Bloomberg.
"We're dependent, for some of our medical products 90 percent or more, on imports," he added.
During Wednesday's House Appropriations Subcommittee on the President's 2021 Budget Request, Health and Human Services Secretary Alex Azar was asked about U.S. dependence on drug imports from China amid supply chain disruption caused by efforts to contain the outbreak.
"I was alarmed to learn recently that almost 90 percent of the active ingredients used in pharmaceutical manufacturing originate in China. What should we be doing in the United States to ensure the safety of the American drug supply?" said Rep. Kay Granger (R-Texas.).
"This has brought to light the issue of the complete internationalization of the supply chain, not just for medical products but really across all of the economy," Azar replied.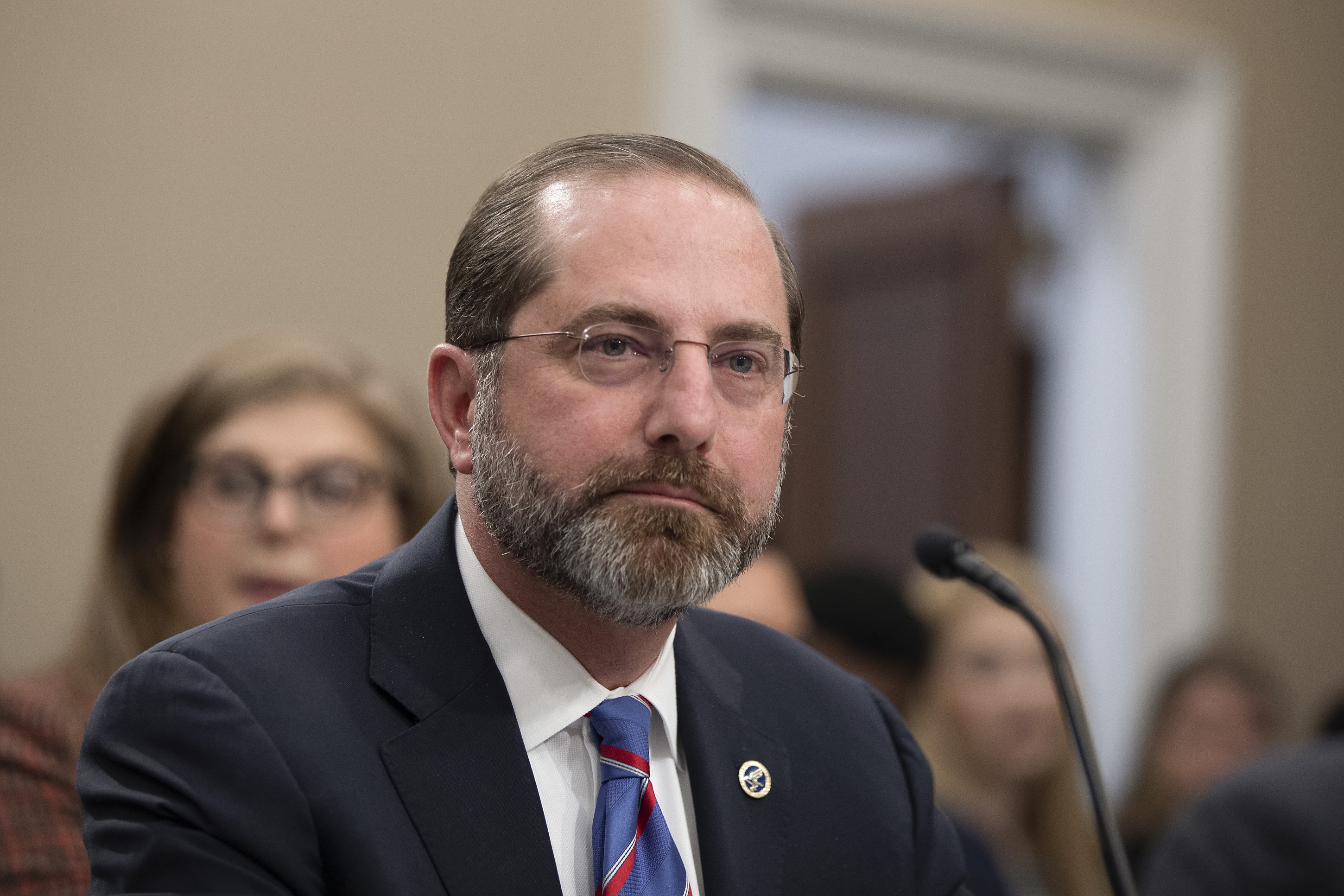 "The latest fruits of that work show that there are 20 pharmaceutical products that we're aware of today at the FDA where either the entire product is made in China or there is a critical active ingredient that is solely sourced within China," Azar said.
He said while pharmaceuticals would not be immediately affected by broken supply chains, other products might.
"We have to be very alert to this and we have to be candid that there could be disruptions in supplies," Azar said. "We already experienced that, of course, with medical shortages, generic shortages, due to sole source producers, manufacturing defects, inspection problems, and so on."
Fears of prolonged disruption to global supply chains have led to world stocks tumbling for the fifth day, while safe-haven gold rose back toward seven-year highs.
Stock markets globally have wiped out $3.3 trillion of value in the past four trading sessions, as measured by the MSCI all-country index.