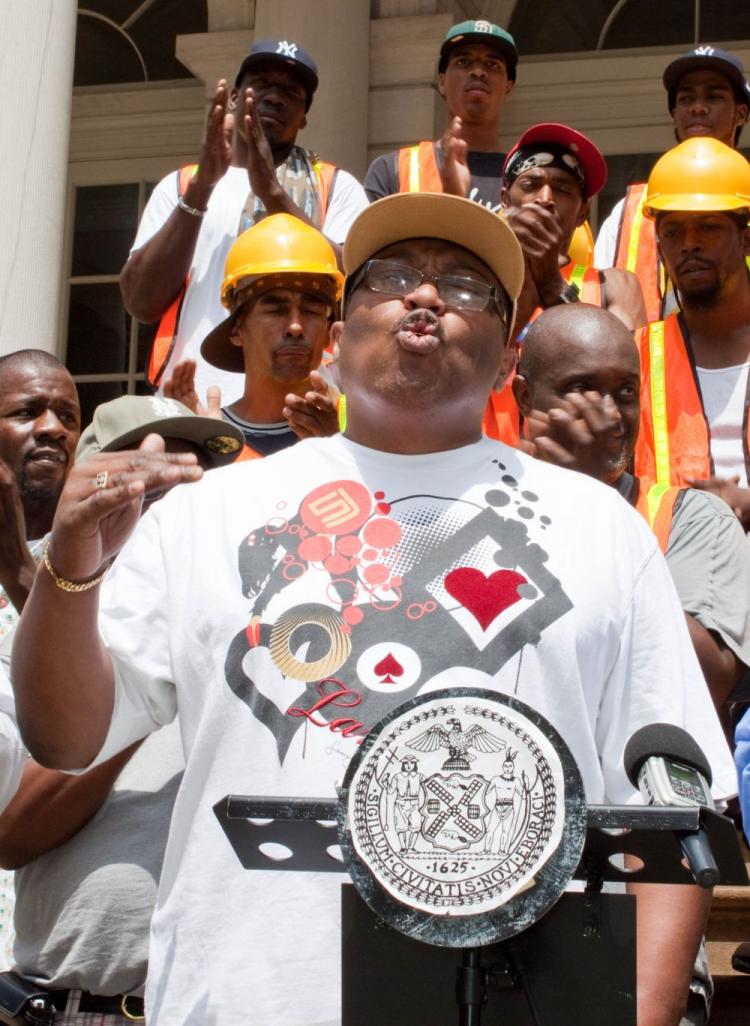 NEW YORK—Concerned that none of the roughly $25 billion in stimulus money allocated to New York state from the federal government will go to community jobs for areas of high unemployment, Darnell Canada, president of the local development organization REBUILD, along with local officials, gathered at the steps of City Hall Thursday.
Unemployment is over 50 percent for black and Latino men in the United States and more than 70 percent in areas of public housing, according to a release from the City Council.
"Our biggest fear is that by the time the stimulus money is carved up and distributed to the big construction firms, unions, and big developers, there will not be any crumbs on the table for the community," said Canada.
Assembly Member Karim Camara addressed the issue of the government not doing enough to help those in need. Camara talked about the poverty, unemployment and disconnected youth throughout the state.
"This here is a great opportunity to use stimulus money, money that we will have in hand to help people immediately," said Camara. "We're not talking about a 10-year plan or a five-year plan, we're talking about using what was allocated for the state to help the people that need it most, not to those who are most politically connected."
Council Member Inez Dickens said people in her neighborhood should be put to work with stimulus money.
"Tennessee has been funneling stimulus money directly into programs that put people back to work, preventing a prolonged slide and chronic unemployment," said Dickens. "In my community, where unemployment of black males hovers near 55 percent, stimulus money could be directly applied to getting people back to work."