Pennsylvania police are searching for a 2-year-old girl and her 4-year-old brother, missing since Sunday.
According to a post on the Adams County Crime Stoppers Facebook page, Lilyen June Vanmetre and Jayden Cash Vanmetre were last seen in Adams County on Aug. 25.
Lilyen is described as being 32 inches tall and weighing 24 pounds. She has blonde hair and blue eyes. Jayden is 42 inches tall and weighs 50 pounds. He has brown hair and brown eyes.
A reward has been offered for information leading to the whereabouts of the missing children.
"Anyone who has information regarding the whereabouts of the children are asked to contact the Pennsylvania State Police Gettysburg at 717-334-8111 or the Adams County Crime Stoppers hotline at 717-334-8057," authorities noted in the Facebook post.
One of the commenters said: "Many times these are abductions by noncustodial parents. Praying that this is the case here, and these precious ones are in a safe environment with a parent."
Another wrote, "Praying for these precious babies that they are found safe."
Tips regarding the children's possible whereabouts can also be submitted at crimestoppers.com.
Missing Children
There were 424,066 missing children reported in the FBI's National Crime Information Center in 2018, according to the National Center for Missing and Exploited Children (NCMEC). Under federal law, when a child is reported missing to law enforcement they must be entered into the database. In 2017, there were 464,324 entries.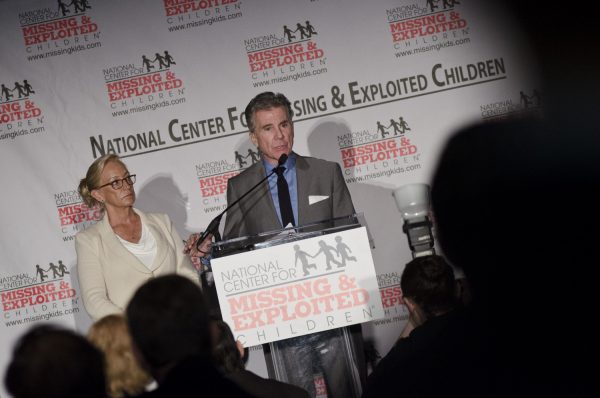 "This number represents reports of missing children. That means if a child runs away multiple times in a year, each instance would be entered into NCIC separately and counted in the yearly total. Likewise, if an entry is withdrawn and amended or updated, that would also be reflected in the total," the center notes on its website.
"Unfortunately, since many children are never reported missing, there is no reliable way to determine the total number of children who are actually missing in the U.S.," NCMEC (National Center for Missing & Exploited Children) added.
In 2018, the center said it assisted officers and families with the cases of more than 25,000 missing children. In those cases, 92 percent were endangered runaways, and 4 percent were family abductions.
The center said that it participates in the Amber Alert Program, which is a voluntary partnership between numerous entities including broadcasters, transportation agencies, and law enforcement agencies. The Amber Alert Program issues urgent bulletins in the most serious child abduction cases.
According to the NCMEC, to date, 941 children have been successfully recovered as a result of the Amber Alert Program.
The center notes that of the more than 23,500 runaways reported in 2018, about one in seven were likely victims of child sex trafficking.
Missing Persons, Missing Children Reports Drop to Lowest in Decades
The reports of missing persons, and missing children in particular, decreased in 2018, reaching levels unseen since the beginning of available FBI data.
Nearly 613,000 Americans were reported missing in 2018, more than 424,000 of them under the age of 18. That's a drop of almost 6 and 9 percent respectively from the year prior and the lowest shown in available records going as far back as 1990.
The numbers had dropped precipitously from the high of more than 980,000 reported missing in 1997 to less than 628,000 in 2013, but then started to pick up again—until the drop in 2018.
It's not clear what exactly is behind the latest decrease.
Part of the long-term downward trend may have to do with technology, said Robert Lowery, vice president for the missing children division at the National Center for Missing and Exploited Children.
Most of the missing children are runaways between 13 and 17, he said in a phone interview. "A lot of these children now have, frankly, cellphones or smartphones. They're also using social media. … The point being that parents are able to find their children themselves much quicker than they had been, before they have to engage law enforcement."
Law enforcement techniques to locate missing children have also improved, he said.
But that doesn't quite explain the sudden drop in 2018. Smartphones and social media have been popular among youth for more than a decade and there seems to be no indication that law enforcement techniques made a sudden advance in 2018.
"It may have been an anomaly," Lowery said. "We're going to continue to watch the trend."
Epoch Times reporter Peter Svab contributed to this report.