NEWPORT BEACH, Calif.—From cleaning windows and mowing lawns at a young age to make extra pocket change, Steve Rosanksy has always been an entrepreneur at heart.
The current Newport Beach Chamber of Commerce president and former city councilman also worked at his family's Baskin Robbins store when he was just 14, scooping ice cream at a suburban Los Angeles mall.
At 27, he founded his own real estate business and in the early 2000s—with his wife—a Baskin Robbins and Togo's sandwich restaurant.
The couple ran their businesses from the ground up—experiences that would nearly a decade later lead Rosansky, now 62, to serve on the Newport Beach Chamber of Commerce.
After years of managing unexpected hurdles, Rosansky said he knew how to rebuild the chamber, which was on the verge of collapsing after the 2008 Great Recession shut down so many businesses locally and nationwide.
When Rosansky joined the chamber in 2013, it had just more than 600 businesses as members. Since then, the roster has grown to 655—despite the COVID-19 pandemic.
"It took me a while to turn the ship around," Rosansky told The Epoch Times.
While he said he had no clue what he was getting into, he now works for the chamber full-time as its president.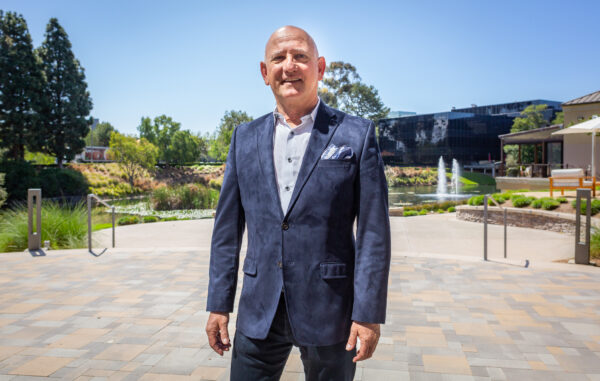 Rosansky tapped business owners that he knew to join and he created events—outside of most normal business hours—that were easy to attend for working entrepreneurs. Over time, attendance grew.
One event in particular was an athletic award dinner where high school seniors were recognized for their achievements. Previously, this event had been a morning affair, which inconvenienced parents, teachers, and students alike.
"People were rushed, so we made it into a dinner and people stuck around after to mingle," Rosansky said. "Events were made more accessible."
As the chamber revived, Rosansky added events, such as a monthly Wake Up Newport breakfast social with a speaker.
Other long-standing events—such as the Newport Beach Christmas Boat Parade—continued to thrive among businesses and thousands of spectators.
According to Rosansky, the parade is the most rewarding event that attracts people from all over Southern California.
"You have grandparents who have watched this parade since they were young bringing their grandchildren," he said.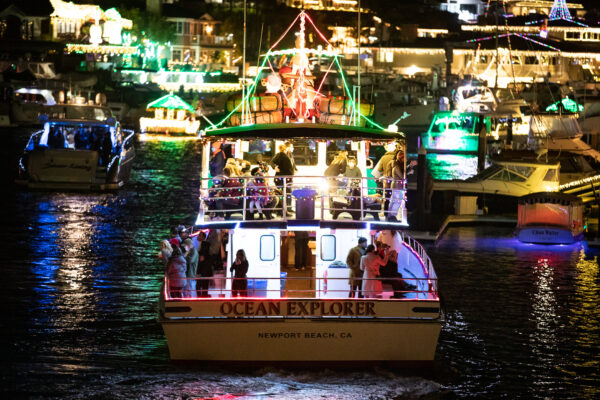 The events also bring revenue to the city, as observers tend to eat out locally and stay in hotels.
While the chamber was facing potential bankruptcy in 2013, it's now in the black.
Today, Rosansky said he's working to build more presence in the community and appeal to larger businesses and young entrepreneurs.
"I try to get young people involved by educating them on how to run their business," he said. "We are constantly looking for young people who want to learn, network, and grow."
Looking forward, Rosansky said he's eager for the future, especially as the economy recovers post-COVID-19.
"My goal is to avoid complacency," he said.
Some who have worked beside Rosansky attribute his success to his leadership skills and community engagement.
"If it wasn't for Steve's involvement, we would have had to close the doors," former Chamber Chair and current member Paul Watkins told The Epoch Times.
The nearly abandoned chamber was restored as many businesses regained their confidence in the chamber's mission and debts were repaid, according to Watkins.
Others say Rosansky's humility was key.
Homer Bludau, former city manager of Newport Beach, said he witnessed Rosansky bring the chamber "back to life."
"He has a lot of respect for the community and is here for the right reason," Bludau said. "His service was never about his ego."
While Rosansky is known for his leadership in Newport, he's also active in the city's 1st Battalion 1st Marines Foundation—a nonprofit that assists Marines and their families, according to Bludau.
Rosansky is currently the foundation's treasurer. It provided financial assistance to Marines from Camp Pendleton who were affected by the terrorist attack at the Kabul Airport in Afghanistan on Aug. 26, 2021, following the U.S. withdrawal from the country.
The city helped pay for transportation, hotels, and food for family members traveling to attend their loved ones memorial service after a suicide bomber killed 13 U.S. Marines and more than 100 Afghans.
The funds to help assist the Marines and their families come from donations and annual fundraisers—such as car washes—where Rosansky is always ready to prepare the food.
Bludau said the foundation has had an uptick in more financial giving as Rosansky connects his business contacts to the foundation.