Steve Gupta recognized the potential of Vaughan early on.
More than a decade ago, the president and CEO of The Gupta Group and Easton's Group of Hotels acquired a vacant plot at Highway 7 and Interchange Way and built a Hilton Garden Inn, Vaughan's first hotel. "There was nothing there at that point," Gupta tells Epoch Times.
So when then prime minister Stephen Harper came to town in 2009 to announce federal funding for the Toronto-York-Spadina subway extension to York University, there was really only one place to do it: Gupta's hotel. "I was the one who introduced him," he recalls. "There were 1,200 people in attendance."
That subway extension, slated to open later this year, proved to be a game-changer for the city above Toronto. It's spurred the development of several major residential projects to date—Cosmo, The Met, and Expo—all of which sold well. A good chunk of demand for the developments has come as a result of York University, which has been vastly underserved in the student accommodation department.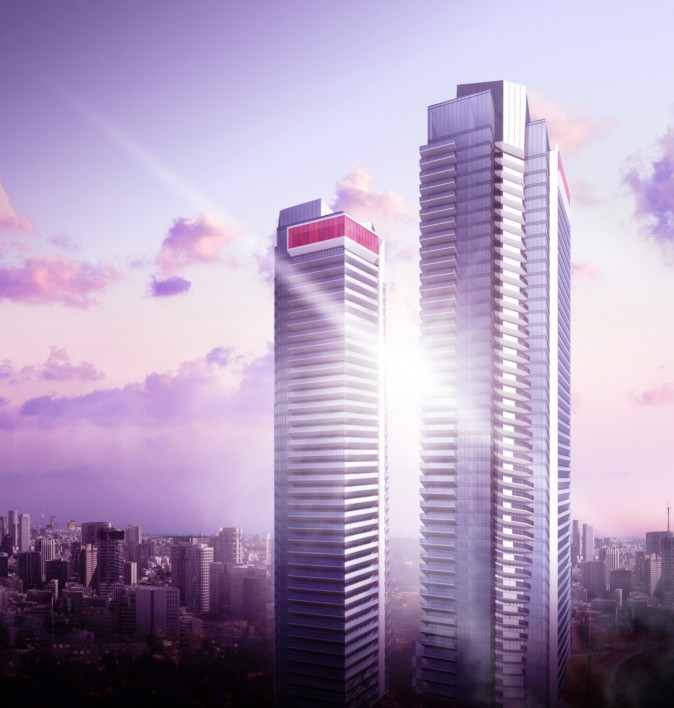 And now, on the site of the Hilton Garden Inn, Gupta's firm is setting out to develop Vaughan's tallest residential buildings to date—Icona Condos, a pair of 53- and 55-storey towers.
The project sits in the heart of Vaughan Metropolitan Centre, a downtown being created from scratch, anchored by a 100-acre mixed-use mega-development that will include 16 million square feet of residential, office, and commercial space, serviced by a station on the subway extension (it'll take about 35 minutes to reach Union Station).
Vaughan is "exploding," says Gupta, and it's made him look like a visionary. "I had a gut feeling this would be the GTA's next big centre for growth when I purchased this land."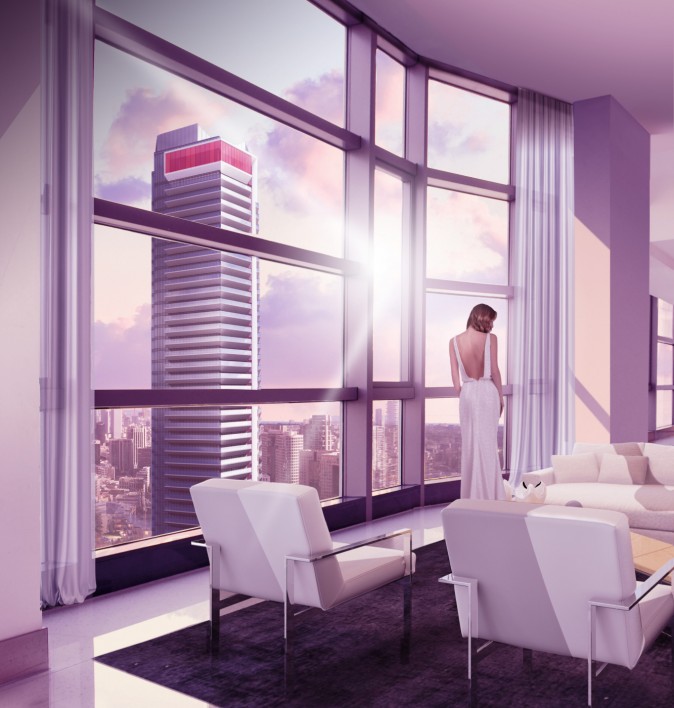 Icona will have 1,232 units across both towers, with prices starting in the high $200,000s. Affordability is another attractive quality of the Vaughan market—condos there can be 25 percent cheaper than comparable product in downtown Toronto, according to Gupta (with a one-bedroom selling for $600 per square foot, versus $750 to $800 per square foot downtown).
Suites at Icona, designed by Studio Munge, will have kitchens with granite or quartz countertops and stainless steel appliances; and bathrooms with marble or quartz countertops, glass-enclosed showers and ceramic tile.
Amenities at the condo include a pool, gym, yoga room and sky lounges at the penthouse level of both towers, offering coloured-glass views from the highest vantage point in Vaughan.
The development will also have a hotel component. "Probably a Hilton," says Gupta, whose company develops, owns, and operates a portfolio of 15 hotels across the GTA, mostly under the Hilton, Marriott, Westin, and Holiday Inn brands.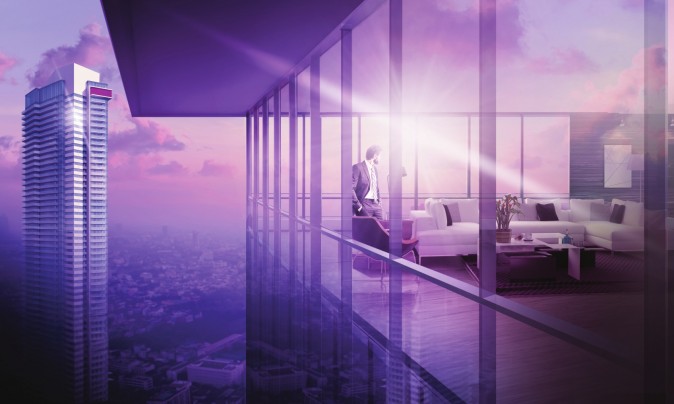 Located on Highway 7, Icona will be steps from VMC subway station and 10 minutes from York University. "There are a lot of parents buying here for their children, who are going to York as well as University of Toronto downtown," says Gupta. The project is also seeing interest from people living in the area who want to downsize. "We have a lot of demand for two- and three-bedroom product," he says.
The Chinese market has been showing interest in Icona, Gupta adds, noting that the recent launch of the project's second tower was timed to coincide with Chinese New Year. "The Tiger's Eye is our most popular unit with Chinese buyers," he says. "Unfortunately there's only one per floor."
Gupta Group is busy on several other fronts this winter.
At Dundas and Jarvis, crews are digging down for Dundas Square Gardens, Toronto's top-selling condo development of 2014. "Our plan is to begin coming out of the ground by April," says Gupta, noting he's just inked a deal with Starbucks to occupy some of the 10,000 square feet of retail space at the building's base.
The company is also getting set to begin work on The Rosedale on Bloor, whose launch drew more than 1,000 brokers vying for its 476 units. The building will have a Canopy by Hilton hotel on its bottom nine floors, the first Canadian location for the new lifestyle brand. "There will be only 40 of these planned worldwide by Hilton," Gupta explains. "And each of them are unique and upscale—you won't find two the same."
And at Yonge and York Mills, Gupta Group is moving forward with plans for Yonge Park Plaza, a seven-storey, 500,000-square-foot mixed-use development with office-condos and a full-service Hilton hotel.
Ryan Starr is a Toronto-based freelance journalist.