The former fiance of missing 4-year-old Maleah Davis's mother, Darion Vence, was seen carrying a black bag in a laundry basket prior to the girl's disappearance, according to newly released photos.
The surveillance photos, which were obtained by ABC 13, reveal what Vence was doing before and after Maleah was reportedly kidnapped last week.
In one of the photos, Vence could be seen holding a laundry basket with a black garbage bag placed inside on May 3—one day before Maleah's disappearance.
A second photo apparently shows Vence showing up at Sugar Land Methodist Hospital on the evening of May 4 carrying his 1-year-old son, with no Maleah in sight, a source told ABC 13.
This comes after Maleah's mother, Bowens, made a shocking allegation against Vence earlier on May 10.
One of her accusations was that there is a surveillance video of Vence emerging from his home with a bottle of Clorox along with a laundry basket with a garbage bag inside, Click2Houston reported.
Police have described Vence as the girl's stepfather, but it isn't clear if he and her mother are married.
"When he spoke to the mother, he told her he was cleaning up the apartment, and she didn't understand why he would be cleaning up the apartment," community activist Quanell X, speaking on behalf of Bowens, told reporters.
Quanell X said the surveillance video could help police with their investigations.
According to the news website, Houston police have yet to confirm any of Bowen's accusations.
Maleah has been missing since May 4 after her Vence said he, Maleah, and his 1-year-old son were accosted by three men he described as Hispanic.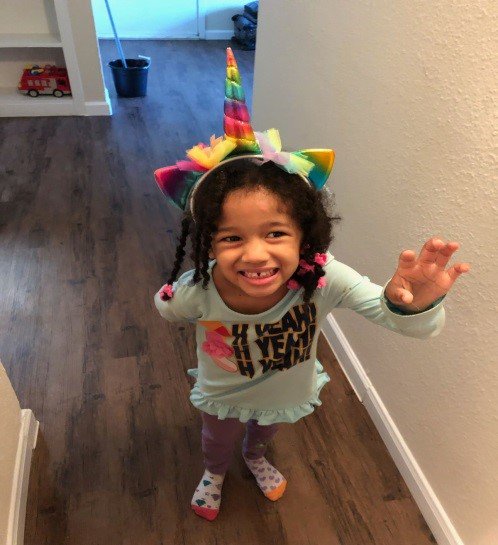 Vence said he was driving to pick up Maleah's mother, Brittany Bowens, when he was forced to pull over when he heard a noise that sounded like a flat tire.
When he got out of his car, he said he was approached by the trio, who he said was in a blue Chevy truck. After hearing the men say that Maleah looked "very nice" and "very sweet," Vence claimed he was knocked on the head and when he regained consciousness he was in Sugar Land. His son was with him but Maleah was gone.
Maleah was described as an African-American female with black hair and brown eyes, standing approximately 3 feet tall and weighing between 30 and 40 pounds.
Police later said that Vence changed his story and is now a person of interest in the case.
They said Vence first told detectives that he walked to the hospital but he later told them that he was dropped off, Fox26 reported. The police are looking at surveillance camera footage in the area.
Houston Police Department Sgt. Mark Holbrook previously noted that Vence's story contained "a lot of blanks." Police have issued a call for help from members of the public in the hope that the public can help "fill in the blanks."
UPDATE on the search for missing 4-year-old Maleah Davis:
HPD investigators have new pictures of the stolen silver Nissan
Altima (Texas paper tags 330-92G9) from which she was reportedly abducted. The photos, provided by family, were taken before her disappearance. #hounews pic.twitter.com/zyT5vhU0Rq

— Houston Police (@houstonpolice) May 8, 2019
This week, Maleah's biological father, Craig Davis, spoke out for the first time.
"I'm not putting the blame on anybody," ABC13 quoted Davis as saying. "I just need the questions that aren't answered to be answered. There are so many unanswered questions. It's not for the public to answer to them for me. It's not for the police to answer them for me. It's not for the news to answer them for me. It's for Darion to answer for me."
If you've seen Maleah please call HPD Homicide at 713-308-3600 or @crimestophou at 713-222-TIPS.
The Epoch Times reporter Jack Phillips and NTD reporter Zack Stieber contributed to this report.