Republicans Michelle Steel and Young Kim won House seats in Orange County, California, this election even though polls predicted wins for the Democratic incumbents in their districts.
In 2018, Democrats had surprisingly won all House seats in the traditionally red county. The Lincoln Club of Orange County and Para Bellum Public Relations teamed up this year to support Republican candidates, including Steel and Kim, to make sure that didn't happen again.
"The main question everyone was asking was, 'What did the Democrats do so well?'" Seth Morrison, executive director of the Lincoln Club, told The Epoch Times. 
The club commissioned a study and action plan from Para Bellum Public Relations, a tech-driven consulting firm. 
Para Bellum identified three main areas of focus for the campaigns and came up with innovative strategies for each: media outreach, data collection, and fundraising.
Media
"Due to the buoy liberal candidates receive from the mainstream media consistently, they go into the election with voters primed to vote for them," Morrison said. 
On the other hand, Republican candidates only get broad coverage in the few months leading up to the elections every two years, he said. The Lincoln Club and Para Bellum had to get Steel and Kim in front of voters before that small window of time.
They put ads out through unconventional channels, such as blog editorials, emerging media outlets, and through cellphone data targeting.
They also started to push out mailers, as well as TV and internet ads much earlier than the typical August launch point for a November election.
Alex Avetoom, owner of Para Bellum, told The Epoch Times that the earlier advertising "enabled the campaigns to be more effective, while at the same time gaining more, crucial voter data."
Data 
Voter data used in campaigning is usually limited to a potential voter's name, address, frequency of voting, party registration, and perhaps an active phone number or email address. 
"The way most campaigns work is that they create three generic messages that they believe high-propensity voters will listen to, and then they blast those same broad messages repeatedly out to potential voters, hoping it will win them a majority," Avetoom said.
But the Lincoln Club and Para Bellum sought to target voters more surgically by identifying micro-issues those voters care about.
They created sponsored posts on Facebook on specific topics. Depending on how a user "reacted" to the post, the team could see how that person feels about the issue, and could then custom-tailor messages to that potential voter.
Funding
In 2018, Democrats outspent Republicans in campaigning $45.3 million to $27.6 million. Most of the money was spent in California.
Para Bellum created three new rules regarding campaign finance: Make the campaigns' overhead as lean as possible; use new targeted data to reduce waste of money on ineffective advertising; and fund-raise throughout the nation, not just in California.
The Lincoln Club was meticulous with cost-benefit analyses, Morrison said. It looked at each buck spent and analyzed how to get more bang for that buck. 
Consultants and vendors used key performance indicators to report their effectiveness to a subcommittee at the club monthly. If they couldn't prove effectiveness, the club cut the expenditures. 
The campaigners targeted voters they felt they had a real chance of swaying to their side. 
"Swing voters that we are trying to persuade to vote for us aren't going to be religiously watching CNN, MSNBC, Fox, or any of the major networks," Morrison said. 
"We're not saying it's impossible to sway someone who watches them, but we needed to cut advertising for major networks down from two-thirds of our budget down to one-third."
Instead, Morrison said, the group targeted people who watch non-news or political programs, such as sports or shows on the Bravo cable channel.
"We want people that aren't digesting political content right now, or maybe they don't care about it, but they're going to vote. Like I said, we had a limited amount of money. We had to … try and stretch that dollar as far as possible, so I saw us wasting a lot of dollars on predominantly news programming," Morrison said.

They also wanted to reach voters directly, so they targeted cellphones.
"I knew that by going off of mobile data, that we would be talking directly to voters," he said. "We wouldn't be doing a normal 'display buy,' where there's all that waste—where you're hitting a bunch of people that may not be voters."
Morrison said that by tying users' IP (internet protocol) addresses—numeric designations that identify their locations—to display ads, "we were able to make sure that display was only showing up on voter phones, and only the right voters."
To fund-raise nationwide, instead of just inside the state, the Lincoln Club created a federal super PAC (political action committee) called Save CA Now. 
The PAC lists former Speaker of the House Newt Gingrich and former Congresswoman Mimi Walters as co-chairs.
"Instead of just hitting up OC [Orange County] donors for money, the Para Bellum project leveraged household names like Gingrich to conduct a very successful nationwide fundraising campaign … bringing in hundreds of thousands of dollars over the baseline budget from donors from almost every state in the union," Avetoom told The Epoch Times via email.
Gingrich sent out a printed mailer on behalf of of the PAC. He said in the mailer, "We know that there is no path to a Republican House Majority without taking back the seats we lost in California in 2018. That's why I've partnered with Save California Now to help recapture the longtime Republican seats that fake 'moderate' Democrats won in their Blue Wave of 2018."
Hard to Win
The campaigners feel their strategies paid off with victories for Kim and Steel in hard-to-win races, though they also say they had strong candidates to work with.
Both are freshmen representatives. Both were up against incumbents who appeared to have strong support. In District 48, Steel challenged Rep. Harley Rouda. In District 39, Kim challenged Rep. Gil Cisneros.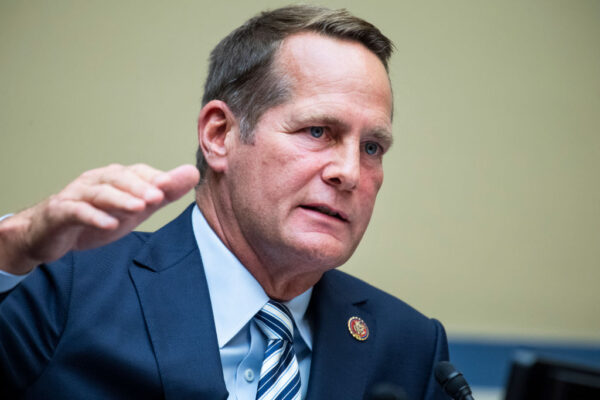 According to the Cook Political Report, a nationwide poll ahead of the election showed the 48th District as "leaning Democratic." The odds against Kim seemed worse with a "likely Democratic" win in the 39th District. 
Steel ended up with 51.1 percent of the vote compared to Rouda's 48.9 percent, according to results that will be certified by Dec. 11. Kim ended up with 50.6 percent to Cisneros's 49.4.
Republican challenger David Valadao is the only other candidate to flip a California seat red this year. He unseated Democratic incumbent TJ Cox in District 21, which is a largely rural district based in the Central Valley. It has been a Republican stronghold since the 1980s, but in 2018 Cox unseated Valadao by fewer than 900 votes. 
Nationwide, Republicans have flipped 12 House seats, with California having flipped more seats than any other state.