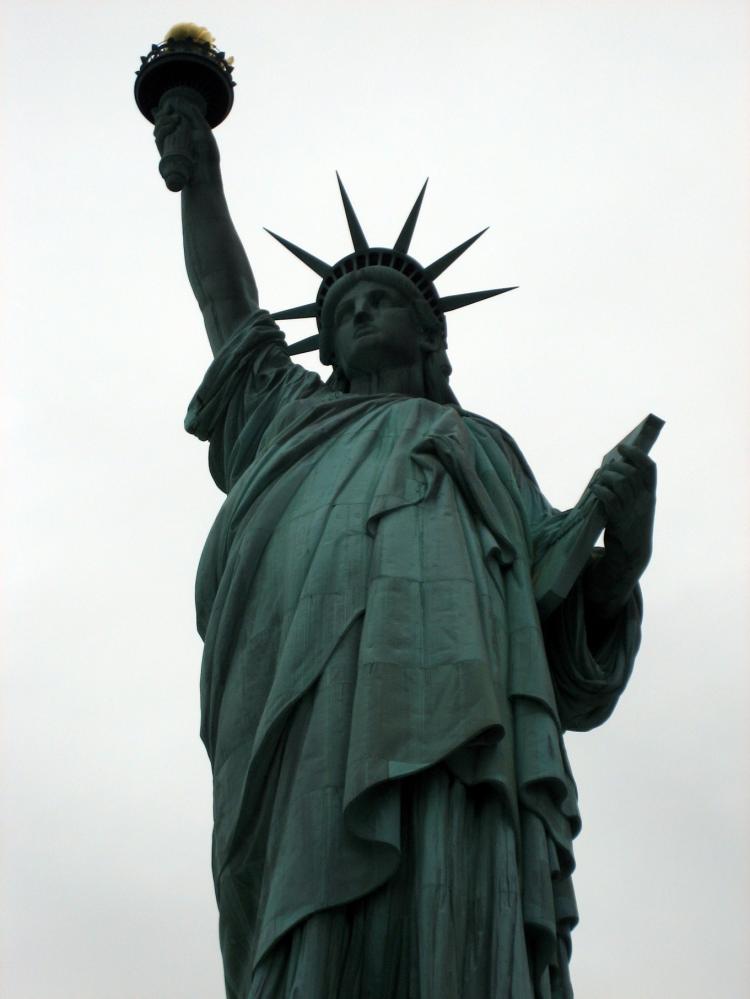 The crown of the Statue of Liberty will be opened to the public again on July 4, almost nine years after closing following the September 11 attacks.
The re-opening of the crown is a "special gift" to America, says Interior Secretary Ken Salazar.
"We are once again inviting the public to celebrate our great nation and the hope and opportunity it symbolizes by climbing to Lady Liberty's crown for a unique view of New York Harbor, where the forebears of millions of American families first saw the world," said Salazar in a statement.
The crown was closed to visitors for fear that evacuation would be difficult in case of an emergency. Visitors must climb a 168 double-helix spiral staircase in order to reach the crown.
The National Park Service has increased the height of the handrails on the spiral staircase and stationed rangers throughout the Statue as means of reducing risk for visitors.
"We cannot eliminate all the risk of climbing to the crown, but we are taking steps to make it safer," Salazar said.
Access to the crown would be limited to 10 people at a time, guided by a National Park Service ranger.
Over 50,000 visitors to the crown is expected in the next two years before it is closed again while the National Park Service searches for a long-term safety and security solution.
"Once the work is complete, the Statue will be safer, and so will its visitors," said Salazar.
In January, the Obama administration pushed for the re-opening but certain safety requirements were needed first.
A 1999 internal study found that if a fire occurred in the pedestal, the interior of the statue would act as a chimney. The smoke would suffocate anyone on the stairs.
A gift from France to the U.S., the Statue of Liberty was dedicated in 1886 and designated a national monument in 1924. It was restored for its centennial on July 4, 1986.