A nationwide shortage of plow drivers is causing several state transportation departments to rethink their snow removal operations and recruitment efforts.
Transportation officials say factors causing the shortage include more drivers approaching retirement age, difficulty in filling vacancies, long hours, comparatively low wages, and competition from the private sector offering better pay.
Washington state Department of Transportation (DOT) spokeswoman Barbara LaBoe said the department was short by nearly 300 permanent commercial driver's license (CDL)-holding snowplow drivers in October, with much of it due to retirements.
Through big recruitment efforts, however, that number was reduced to around 177 in December.
"We continue to aggressively recruit, but we're still below what we normally would have," LaBoe said. "This is a nationwide shortage of these workers."
In 2020, the Washington DOT implemented hiring freezes to address "revenues concerns" during the pandemic. To offset the shortage of snowplow drivers, the department hired temporary operators, LaBoe said.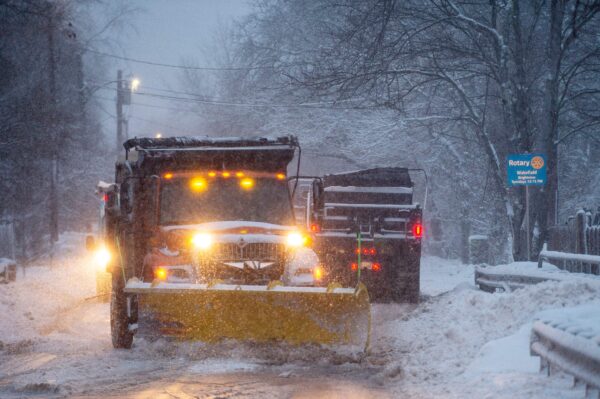 As of Nov. 30, the department had 1,389 permanent drivers, but in a "normal winter," staffing levels are at around 1,500, she said.
The winter of the pandemic in 2020 definitely wasn't a "normal winter," LaBoe told The Epoch Times, and "the pandemic is obviously the one [factor] affecting the drivers."
State-maintained highways in Washington comprise a network of more than 7,000 miles. U.S. Route 12 makes up nearly 431 miles. Major snowstorms are of particular concern in mountain passages.
The department operates a fleet of 500 vehicles capable of adding a plow attachment, LaBoe said.
In Wyoming, the state is also moving into the winter with a shortage of snowplow drivers. It has roughly 3,655 interstate lane miles on I-25, I-80, and I-90.
Wyoming Transportation Department Director Luke Reiner said he's 15 percent short of a full staff of 500 CDL-licensed drivers.
"We have to compete for employees in the marketplace, and the state is no different," Reiner said. "We lose our drivers to other governmental agencies. People change jobs. Salaries are not competitive, which is a factor."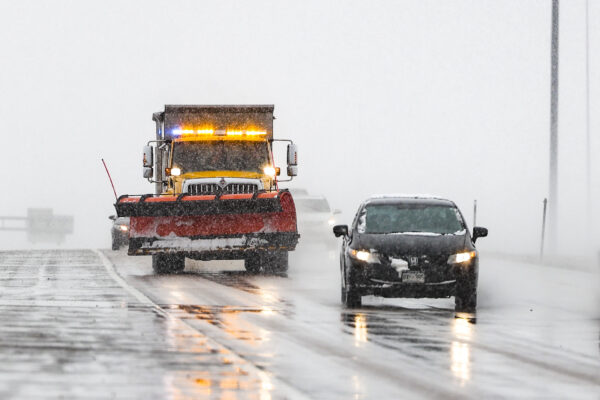 Reiner said that in spite of the shortage and the recent major snowstorms, the department had been able to shovel on through with an "aggressive cross-leveraging plan."
This involved taking drivers from Cheyenne and moving them west to help tackle the big snowstorms, he said.
Some state roads were closed because of high winds, he said, which is "not a factor of having enough plow drivers."
"For the traveling public, what's important to us is to maintain the same level of service," Reiner said. "Our goal is there is no increase in [traffic] delay from what you would normally see."
As of Dec. 9, the average annual salary for a snowplow driver in the United States is $51,510 per year, according to ZipRecruiter. This works out to be roughly $25 per hour, or $4,292 per month.
"While ZipRecruiter is seeing annual salaries as high as $77,000 and as low as $27,500, the majority of snowplow driver salaries currently range between $41,500 to $59,000, with top earners making $66,500 annually across the United States," ZipRecruiter reported on its website.
"Pay is certainly one of the reasons, and [working] conditions, accounting for the shortage of state snowplow drivers," Reiner told The Epoch Times. "As you look at our nation, there are a lot of jobs out [there]."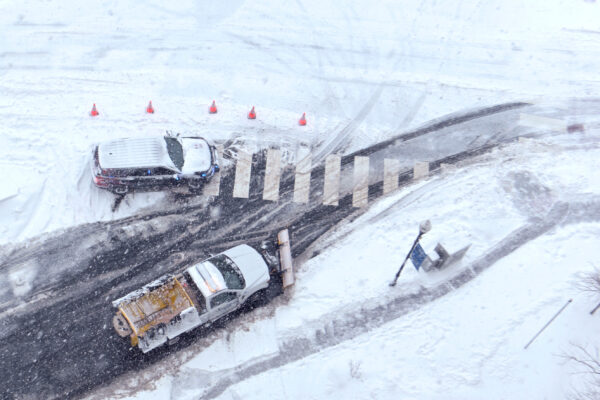 The American Trucking Associations (ATA) estimates that in 2021, the U.S. truck driver shortage will reach a historic high of 80,000. That number is expected to double by 2030.
"While all sectors in the industry struggle with finding enough drivers, the driver shortage is most acute in longer-haul-for-hire truckload market," according to the ATA's Driver Shortage Update for 2021.
The ATA attributes the situation in part to a high number of retirements, fewer women drivers, the inability to pass a drug test, the impacts of the pandemic, and "lifestyle issues."
In Vermont, Todd Law, a deputy director for VTrans, said the state had a shortage of snowplow drivers in "one main area of the state, but have current vacancies statewide."
"What we are hearing is competition for higher paid positions with similar benefits," Law told The Epoch Times. "We have 250 snowplows with about 20 spares for backups with 350 operators. We try to hire about 40 to 50 temporaries to assist for night coverage."
Law said VTrans hired contractors to maintain "a few of our park and ride facilities" from the central to northwest regions along the interstate corridor.
In the past, they hired temporary employees from contractors who lay off staff during winter, but there is nothing on hiring contract drivers at the moment.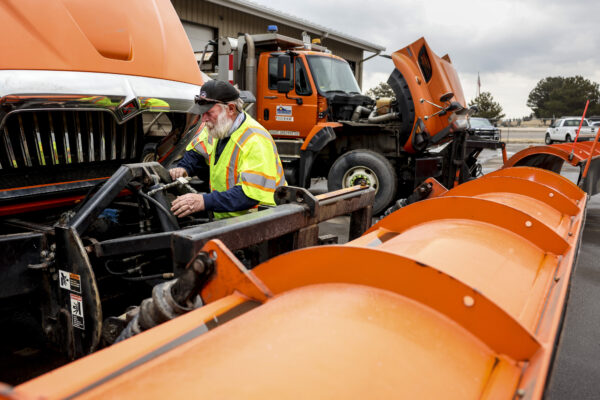 To alleviate the shortage of drivers, Vermont increased the pay rates for operators. This was "due to the fact that they have assumed additional duties in the past few years," Law said.
He said there was a hiring bonus for new full-time employees, and temporary employees would get additional pay for relevant experience.
In Montana, the state reported a shortfall of about 90 snowplow drivers, while Pennsylvania is down about 270 permanent drivers and 560 temporary operators.
"Statewide, we've hired 41 percent of the temp operators and 94 percent of the permanent operators we hope to hire for this winter," Pennsylvania DOT (PennDOT) press secretary Alexis Campbell said.
"Staffing levels at this point last year are similar to this year. PennDOT has seen a relatively steady decline over the past several years in the CDL operators applying for the temporary winter operator positions, which is consistent with what other industries that hire CDL drivers are seeing."
In the meantime, districts are holding recruitment events such as open houses and job fairs at Career Link offices across Pennsylvania, Campbell told The Epoch Times.
"Winter recruitment was also a focus of our kickoff media event in October, and we're frequently sharing information on our social media channels.
"We have also reached out to over 900 commonwealth retirees with CDL qualifications to make them aware of the opportunity to return to service as on-demand CDL operators."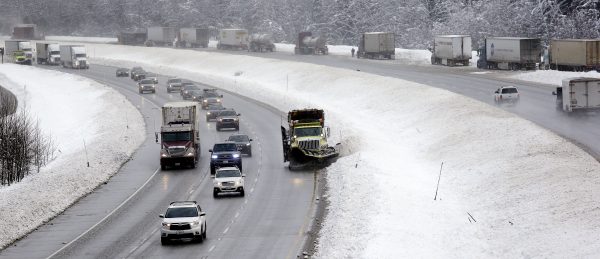 Pennsylvania's state route system includes I-76, U.S. Route 6 and 18, and State Route 3069, and spans a network of approximately 41,643 miles.
"Regarding winter operations, we want to stress that motorists should not be concerned. PennDOT plans for winter operations all year round.
"During a winter event, PennDOT will have crews treating roadways around the clock as warranted," Campbell said. "Our goal is to keep roads safe and passable rather than completely free of ice and snow."
Campbell said the department will continue to treat roadways throughout storms and begin the cleanup process of clearing the entire roadway corridor once they stop.
"Interstates and high-traffic roads are always prioritized. Regardless, motorists are always encouraged to avoid unnecessary travel during inclement weather.
"Those motorists that must travel during the storm are reminded that they play a critical role in their safety and that of other motorists, which is directly related to the speed in which they drive," Campbell said.
LaBoe said motorists in Washington state may experience longer road closures and periods of snow and ice remaining on the roads due to the shortage of snowplow drivers.
Rural areas may not be plowed as often as they have been in the past, she said.
"We absolutely do have staff out, but we do need [motorists] to know they need to be prepared for winter road conditions," LaBoe said.