The U.S. Department of State said it cannot confirm whether six planes holding American citizens are being held hostage by the Taliban in a northern Afghanistan city.
Rep. Michael McCaul (R-Texas), the top Republican on the House Foreign Affairs Committee, told Fox News on Sunday that the planes are being "held hostage for demands right now," although he did not provide many details.
A spokesperson for the State Department, in response, said it doesn't have the ability to confirm the veracity of McCaul's claim, noting that it has no information on the ground in Afghanistan after U.S. Embassy staff and the U.S. military departed the country last month.
Because the United States has no personnel in the country or air assets, the agency doesn't "have a reliable means to confirm the basic details of charter flights, including who may be organizing them, the number of U.S. citizens and other priority groups on-board, the accuracy of the rest of the manifest, and where they plan to land, among many other issues," a State Department spokesperson told The Hill.
"We understand the concern that many people are feeling as they try to facilitate further charter and other passage out of Afghanistan," the spokesperson continued.
The State Department will now still "hold the Taliban" to commitments it made to allow people to depart Afghanistan after the U.S. pullout, according to the spokesperson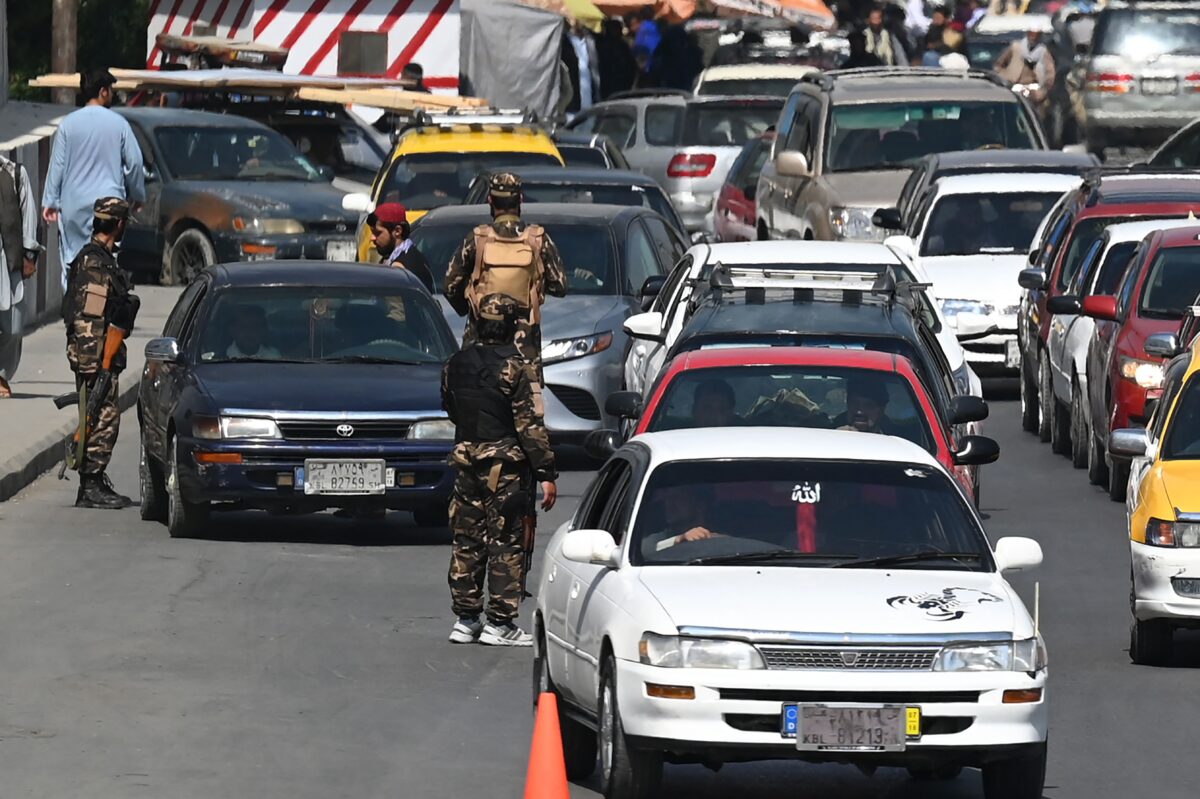 "As with all Taliban commitments, we are focused on deeds, not words, but we remind the Taliban that the entire international community is focused on whether they live up to their commitments," the State Department spokesperson added.
The agency has not responded to several requests for comment from The Epoch Times.
The final U.S. evacuation flight out of Afghanistan was commissioned last week, marking the end of the 20-year-long conflict that was triggered by the Sept. 11 terrorist attacks. The Biden administration, including the State Department, has received unprecedented blowback over how the evacuation and pullout were carried out.
After the U.S. military mission ended, some Americans and Afghan collaborators were left inside Afghanistan, administration officials have said.
On Sunday, White House chief of staff Ron Klain, a top deputy to Biden, told CNN on Sunday morning that about 100 Americans are waiting to be evacuated.
"We believe it's around 100. We're in touch with all of them who we have identified on a regular basis," Klain remarked. "Obviously, we're hopeful that, in the coming days, the Qataris will be able to resume air service out of Kabul. And, if they do, we're obviously going to look to see if Americans can be part of those flights. We are going to find ways to get them … the ones that want to leave, to get them out of Afghanistan."