A State Department official who specializes in Ukraine policy told a Congressional panel this week that he raised concerns about Hunter Biden's Ukraine work in 2015 but was ignored.
George Kent, a deputy assistant secretary of state, told congressional investigators on Oct. 15 that he was worried Biden's position on the board of Burisma, a Ukrainian energy company under investigation by prosecutors there, would make it hard for diplomats attempting to instruct Ukrainian officials on how to avoid conflicts of interest, three people familiar with the testimony told the Washington Post.
Kent said Ukrainian officials would see Biden as a way to curry favor with his father Joe Biden, who was vice president at the time.
Kent raised his concerns with Biden's office but was rebuffed. A staffer at the office, who was not named, told Kent that Joe Biden didn't have the "bandwidth" to deal with the issue because his other son, Beau, was involved in a battle with cancer.
Kent's testimony has not been made public, nor has the testimony of anyone else who has testified to the House as part of the Democrat-led impeachment inquiry, as stipulated by House Intelligence Chairman Adam Schiff (D-Calif.). While Republicans have demanded testimonies be made public, Schiff said his motivation in blocking their release is to ensure witnesses can't change their testimonies based on what others have said.

In the daylong session Tuesday, House investigators also heard that Kent was concerned about the "fake news smear" against the U.S. ambassador to Ukraine, Marie Yovanovitch, whom Trump recalled in May, according to emails obtained by The Associated Press.
Kent told the lawmakers that he "found himself outside a parallel process" and had warned others about President Donald Trump's lawyer Rudy Giuliani as far back as March. He felt the shadow diplomacy was undermining decades of foreign policy and the rule of law in Ukraine and that was "wrong," said Rep. Gerry Connolly (D-Va).
Connolly said Kent described the results of a May 23 meeting at the White House, organized by Trump's acting chief of staff, Mick Mulvaney, where three administration officials—U.S. ambassador Gordon Sondland, special envoy Kurt Volker, and Energy Secretary Rick Perry—declared themselves the people now responsible for Ukraine policy.
"They called themselves the three amigos," Connolly said Kent testified, and they said as much to Zelenskiy in Ukraine when they visited.
Kent also told them that Trump, through the Office of Management and Budget, which Mulvaney previously led, was holding up military aid to Ukraine while pressing Ukrainian President Volodymyr Zelensky to investigate a company linked to Biden's son.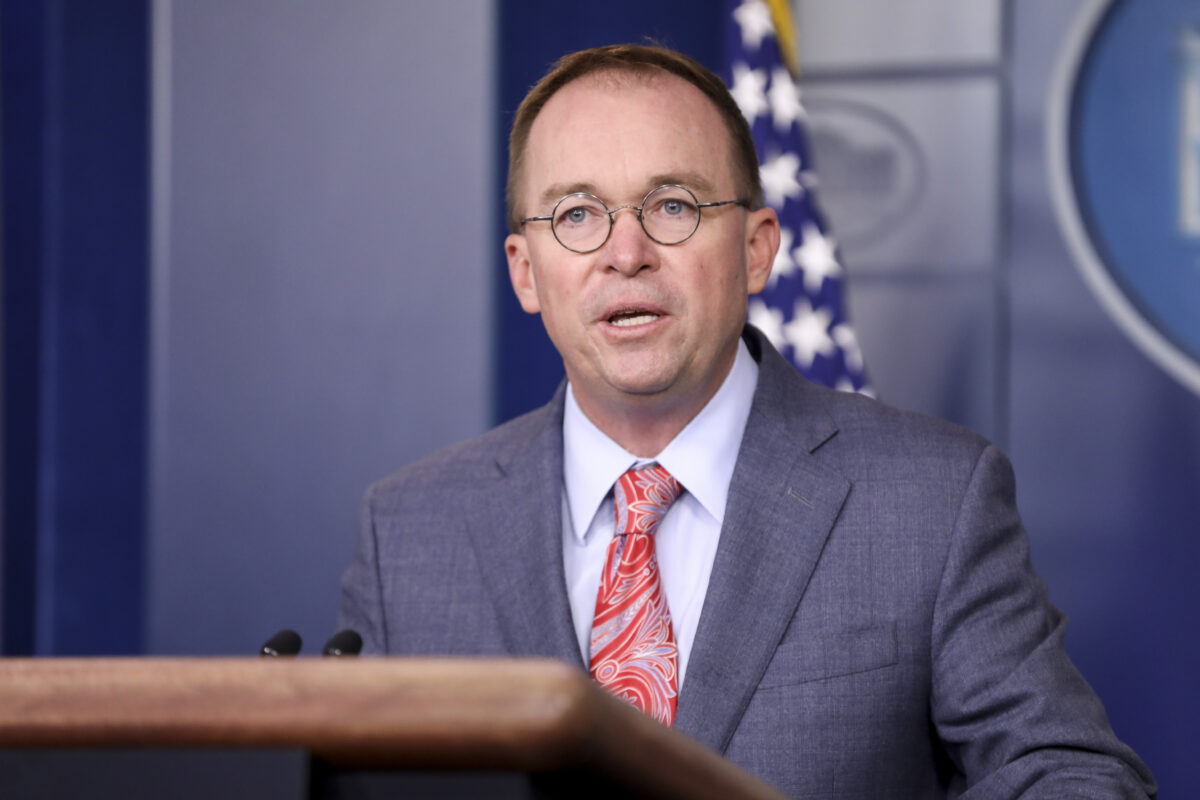 Mulvaney denied those accusations on Thursday, saying there was no "quid pro quo" between the Trump administration and Ukraine.
New details of Kent's testimony were also reported by Fox News on Friday. According to Fox, Kent told Congress that Biden's staff "blew him off" when he brought up his qualms about Hunter Biden's work.
Kent also said accusations of corruption involving Burisma were a "big problem" in regards to United States' efforts to crush corruption in the country.
"Kent had repeatedly raised concerns with the Obama administration about the company, specifically providing an example in 2016, when he raised concerns with the Obama administration's USAID about dropping a planned event with Burisma. Kent testified that the event involved children, and he did not feel comfortable with photos of children in conjunction with Burisma," Fox reported.
Kent also noted concerns about the Obama administration pressuring Ukraine to oust Viktor Shokin, the top prosecutor in Ukraine.
Joe Biden bragged last year during an event that he threatened to withhold $1 billion in aid, with President Barack Obama's support, from Ukraine unless Petro Poroshenko, Ukraine's president at the time, ousted Shokin.
Shokin said in a sworn statement recently made public that he was ousted because he refused to drop a probe into Burisma, saying Poroshenko specifically cited Biden when asking that he resign.
Among the others who have testified have been Michael McKinley, a former advisor to Secretary of State Mike Pompeo, and Fiona Hill, an ex-advisor to Trump on Russian affairs.
While little is known publicly about the testimonies occurring behind closed doors, a congressional Republican involved in the impeachment proceedings told The Epoch Times that an assessment can be made based on leaks from the Democrats.
"It's actually fairly easy for observers to discover what's happening in each interview because the Democrats leak any statement that a witness makes that is either damaging to Trump or can be spun to be damaging to Trump," the member of Congress said. "If there's any single interview in which the Democrats don't leak anything, that means there was nothing damaging in there. Nothing happened. It was useless to them."
House Democrats on Oct. 15 said Schiff will, at some point, move the impeachment inquiry into a public hearing phase.
Ivan Pentchoukov and The Associated Press contributed to this report.