Keeping the state and territory borders closed for fear of spreading the CCP virus is costing the Australian economy $84 (US$57.7) million and hundreds of jobs daily, a study has revealed.
Statistics from the Australian Tourism Industry Council (ATIC) analysing the economic impact of interstate border closures show that over 700 jobs a day are lost (pdf).
Morrison who has always been against closing interstate borders wants to see states and territories open up their economies as quickly as possible.
"There's never been any advice which says they should be closed. And that's why this is so frustrating," Morrison said in a 2GB interview on June 18.
Australian Bureau of Statistics figures showed unemployment rose to 7.1 percent in May as another 227,000 people lost their jobs.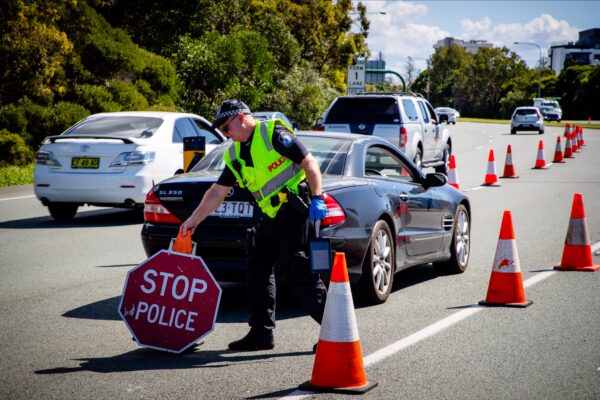 Tourism dependant Queensland is experiencing a $147 million fall each week in gross state product (GSP), but more critically is also losing 173 jobs each day by not receiving interstate visitors, data by Lucid Economics revealed.
Morrison has been critical of Queensland, Western Australia, Tasmania, and South Australia for using border closers as protection from the spread of the CCP (Chinese Communist Party) virus, commonly known as novel coronavirus. Overall he praised the nation for it's "amazing performance" with handling the coronavirus.
"We haven't been going for a complete elimination. That's not a practical goal. What we're doing is staying on top of it," Morrison said.
ATIC Executive Director Simon Westaway said: "The need for a common-sense outcome where the COVID safe delivery of domestic tourism across all Australian borders in July is crystal clear in the interests of jobs and industry rebuild."
No Overseas Travel Bef0re Interstate
Queensland Premier Annastacia Palaszczuk has said her state borders will reopen on July 10 but is concerned about the infection of COVID-19 from other state citizens.
"We want to see NSW and Victoria get on top of their community transmission," Palaszczuk said.
South Australia will start opening borders on July 20 via a two-step process, where returnees may be asked to self isolate for two weeks.
The Northern Territory will reopen its borders to interstate travelers on July 17, nearly four months after they were closed due to the coronavirus pandemic.
Western Australia and Tasmania have still not announced when their border restrictions will be lifted.
Foreign Students
Two universities in the ACT want to fly in 300 foreign students next month. Morrison supports the idea but pointed out South Australia would not fully reopen until July 20.
"You can't have people coming from Singapore if you haven't got people coming from Sydney," he said. "And our universities need to be fully open to domestic students in the first instance before looking at this."
The prime minister said there was "a bit of a glass ceiling on the economy" when it came to restrictions around overseas travel, which will be delayed until next year.
"I can't honestly see international travel more generally, people coming from all over the world to Australia again, any time soon," Morrison said.
Qantas has canceled all international flights until late October except for services to New Zealand.
Despite a recent surge of 21 new CCP virus cases within 24 hours in Victoria, many states and territories across Australia have had long stretches with no cases at all.
Australia currently has 167 active cases and has carried out over 1.8 million tests for COVID-19. From 7,370 people who have contracted the virus, 6,870 have recovered, and there have been 102 deaths.
National Cabinet will meet on June 26 to discuss further lifting of restrictions.