EL PASO, Texas—Stash houses have been used for decades to hold humans and contraband on both sides of the southwest border, ready for transportation.
Now, along with the dramatic surge in human smuggling, there is an increase in the number of people who smugglers squeeze into stash houses, "especially since the family migration has been coming up," said Jack Staton, special agent-in-charge of El Paso's ICE Homeland Security Investigations.
"I'm just going to throw a random number out. Let's say we would usually see 10 or 12. We're now seeing houses that camp 54 people, 67 people," he said.
In February, Staton's team dismantled a stash house in Dexter, New Mexico, that housed 67 illegal aliens from Guatemala and Ecuador—six of whom were unaccompanied teenagers. The structure was an unfurnished, 20-foot by 20-foot wooden addition to a travel trailer.
"So there's no room for them to even move. They did have a bathroom in there, but the bathroom didn't work. In order to even use the restroom, they had to go outside," Staton said on May 7. "The organization had taken their shoes off of them, so if they went outside, they wouldn't run away because they're just running across the desert now with no shoes on. It was pretty bad.
"That was one of the most horrific structures I've seen since I've been doing this job—and I've been doing border security and enforcement for over 24 years."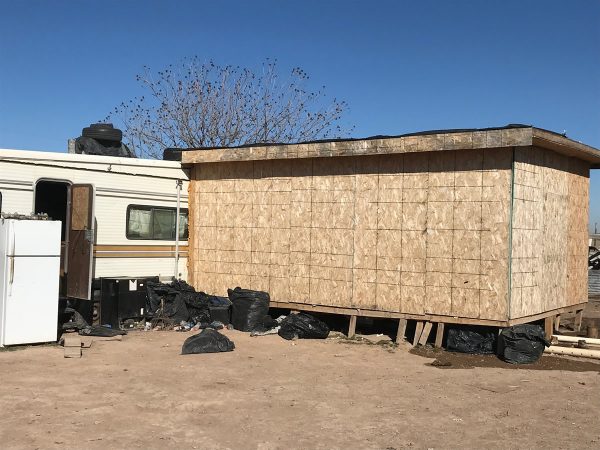 Staton said the case is ongoing as investigators continue to go after the smuggling networks involved.
The majority of those being housed in stash houses are single males, who would be prosecuted and deported if caught by Border Patrol, and those with criminal records, who try to avoid law enforcement altogether.
"When you look at alien smuggling in general … it's an illicit travel agency, is what it is," Staton said.
'They Don't Treat Them as Humans'
In Hidalgo County, Texas, Sheriff Eddie Guerra is at the frontline of the border crossing surge. His county shares 78 miles of international border with Mexico.
Border Patrol in the Rio Grande Valley, in which Hidalgo sits, has already apprehended more than 173,000 illegal immigrants crossing from Mexico in the past seven months; more than 101,000 of whom are individuals within a family unit.
Border Patrol is so busy dealing with the humanitarian side of the illegal crossings, "they're being taken away from intelligence gathering where these stash houses are," Guerra said on April 30. He said, in the past, his deputies, along with Border Patrol, have dismantled up to three stash houses a day.
"A lot of these stash houses that we're seeing now are the results of our community calling law enforcement. And we're having to go out there and pick up the slack because our federal partners are tied up doing what they're doing on the border," Guerra said.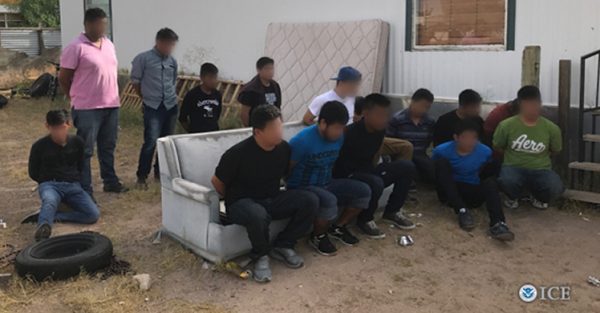 Often, those who are smuggled across the border need to then be smuggled around the highway checkpoint about 70 miles north, in Brooks County, especially as many are heading to Houston, San Antonio, or Dallas.
"So they'll take them from those stash houses and they'll run them up, as close as they can get to the checkpoint. And then they take them across in the ranch lands or they'll put them in tractor trailers to try to smuggle them through the checkpoint," Guerra said.
"These organizations … they don't treat them as humans. They don't see them as humans, they see them as a commodity. And they don't have any respect for human life. They put them in the back of these 18 wheelers and of course with our weather down here, we've had some instances where they don't make it to their final destination."
On May 15, Border Patrol agents at a checkpoint near Laredo, Texas, discovered a semi-trailer with 120 illegal aliens locked in the back, according to Customs and Border Protection. The aliens included 11 juveniles from Honduras and Guatemala and 109 adults from El Salvador, Guatemala, Honduras, Ecuador, and Mexico.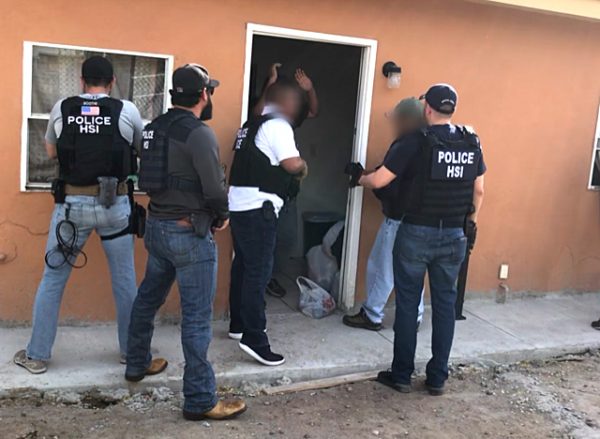 But it doesn't stop at the checkpoint. The smuggling networks are vast and the opportunities to extort more money are always on the table.
"In one intelligence briefing that I read, even some of the family units that were given papers to come into the United States, they're finding them in stash houses in Houston. And they're being held against their will to continue to force the family to pay the smuggling debt," Guerra said. "These females … it turns from human smuggling into human trafficking. They're forced into either labor or they're forced into the sex trade to help pay their smuggling debt."
Guerra suggested that the criminal enterprises in Mexico are now making more money from smuggling humans than they are from smuggling drugs.
"Probably within the last six years, we noticed a change from drugs to humans," he said. "There's a lot of money in smuggling humans. It could cost anywhere, per head, on a per alien basis, as low as $1,500 to as high as $15,000."
A Chinese man who Border Patrol apprehended on April 18, told The Epoch Times that he paid $15,000 to fly from China to Mexico and cross the border illegally. He said he had planned to go to New York and a friend in Beijing had put him in contact with a smuggler.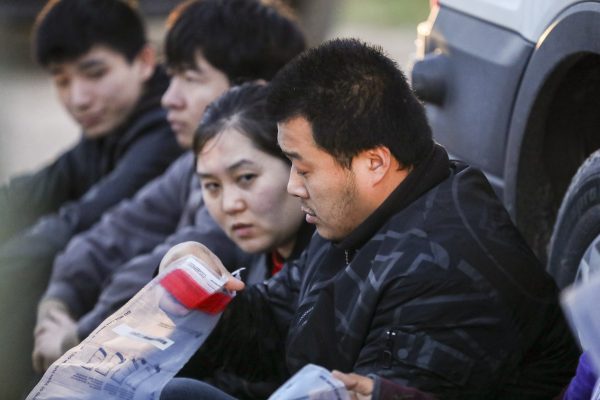 A group of five Mexicans, who Border Patrol apprehended on the same day, said they had paid a smuggler $1,500 up front and planned to pay the rest, $5,500, after they successfully crossed the border.
A Honduran man with a 13-year-old girl handed themselves over to Border Patrol after crossing illegally. The man said the girl was his daughter and that he had paid $1,800 for the both of them to cross. They planned to go to Houston.
A back-of-the-envelope estimation for the anticipated 1 million illegal alien apprehensions in fiscal year 2019 comes out at $1.8 billion paid to smugglers, if applying the cheaper amount of $1,500 per head and accounting for a low estimate of those who evade capture.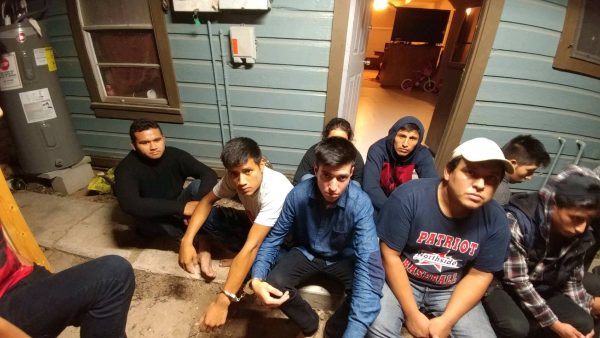 Criminal Records
In July 2018, HSI and Border Patrol arrested 18 alien smugglers and 117 illegal aliens from three stash houses in a month-long investigation in the El Paso area, according to an ICE press release.
The illegal aliens were from Mexico, Guatemala, Honduras, Brazil, El Salvador, and Peru. Agents also seized cash, nine vehicles, three tractor-trailers, and more than 1,000 lbs. of marijuana.
Several of the illegal aliens had prior criminal records, including a 34-year-old Guatemalan with an outstanding warrant out of Florida for driving under the influence; a 30-year-old Mexican with ties to a Mexican drug cartel; and a 32-year-old Mexican with convictions for child endangerment and driving while intoxicated.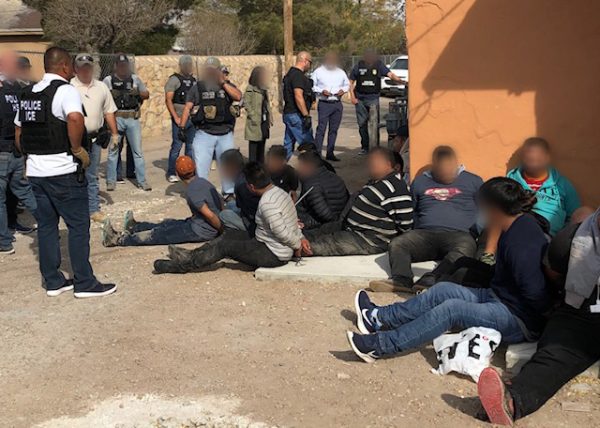 All Neighborhoods
Stash houses—such as houses, trailers, and even motels—can be found in all types of neighborhoods, including gated communities.
"It can be a nice neighborhood to a dilapidated house, mobile home," Guerra said. "Sometimes they'll even stash these individuals out in wooded areas."
"The majority of them are being rented," Guerra said. "So these landlords, either for one they don't know or they just don't ask any questions because they're getting paid. They might be getting paid $1,000 a month for something that might regularly go for $400 or $500 a month."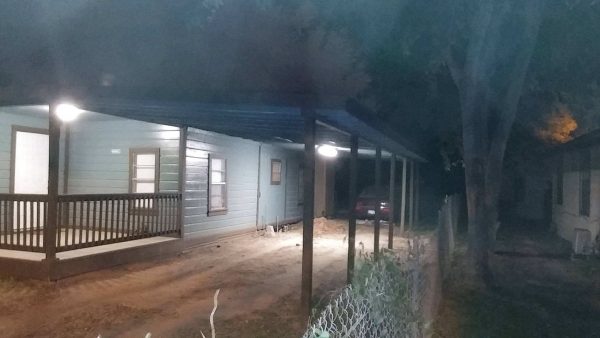 In Hidalgo County, Guerra said his department has a "pretty aggressive" public awareness campaign about stash houses, including letting people know what to look for.
"A lot of vehicles coming in and out, especially at night. Most of the time the windows will be covered—they don't want people to know," Guerra said. "A lot of trash being collected or discarded from a house that normally houses a family of three or four people … a lot of trash being dumped on a daily basis. So, we get a lot of those calls from our community."
Staton said, in some cases, calls have come in from individuals who are complaining because bathrooms are stopped up and raw sewage is coming out onto the streets.