A dog who had the nickname "Barilla," which translates to "spaghetti," because she was so skinny was saved from the brink of death.
When the dog was brought to a rescue center in Spain, the pup's bones were protruding through her skin. The starving dog's organs were also close to failing.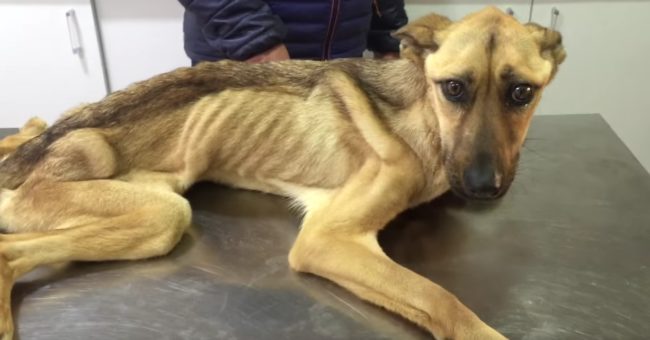 Barilla was also unable to stand or walk on her own because she had so little muscle.
Eduardo Rodriguez, the head of a rescue center, took the dog in. Seven weeks later, she has made a remarkable recovery.
"She'd been so starved of food and water when we took her in that all she could move was her head and her tail," he told MailOnline. "She didn't have any muscle mass."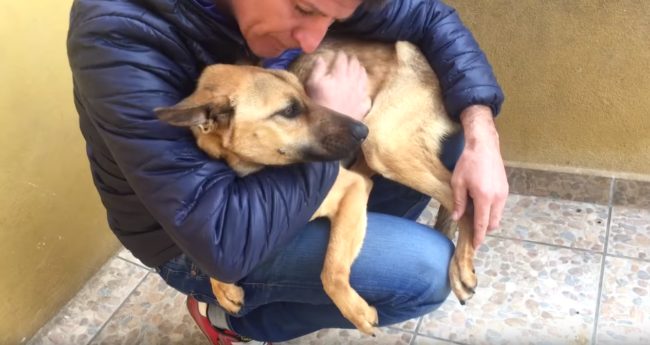 He added: "I've been rescuing dogs since I was a child and I'm used to seeing them in a bad way but I've never seen an animal in such a terrible state as Barilla."
"The vet said we were lucky we got her when we did because she might not have survived another night. We put her on a drip for six hours before we started feeding her."
"We made her a type of harness to help her walk so she could gain muscle mass because she couldn't support her own weight."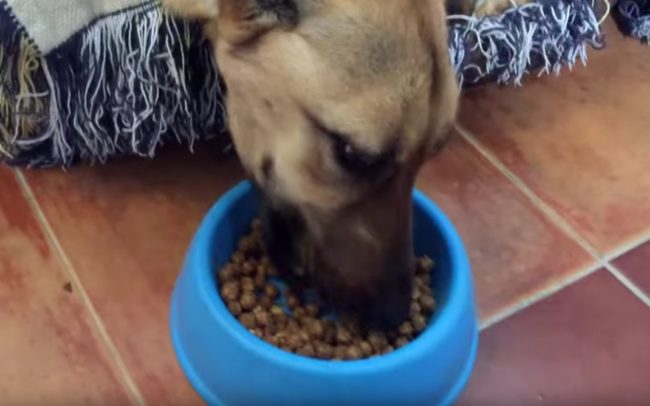 Rodriguez said that he adopted the dog to join his five at home.
"We're inseparable now. She's so intelligent and obedient," he said, per the Huffington Post. "The first day I saw her I told my colleagues I was going to keep her and that's the way it's been."
—