Starbucks is planning on reopening some shuttered stores starting on May 4 as a number of states in America report a slowing or decline of new COVID-19 cases.
"We are now transitioning to a new phase that can best be described as 'monitor and adapt,'" CEO Kevin Johnson said in a letter to employees on Thursday.
"This means every community will continue to monitor the COVID-19 situation and people and businesses in that community will begin to adapt. Gradually, more schools and businesses will open."
Some Starbucks locations remained open throughout the pandemic because the company fit under the "essential" designation made by governors across the nation. Others closed down because of difficulties stemming from staffing and other issues starting on March 21. The closures were initially for two weeks but later extended until May 3.
The new phase will involve keeping some locations as drive-thru only, having others take online orders for contactless pickup and delivery, and reopening others to customers for picking up to-go orders in person.
More than six in 10 Starbucks stores in the United States have a drive-thru and about 80 percent of all orders were placed on the go even before the pandemic, according to the company.
Starbucks has developed a dashboard that provides comprehensive information including government data on confirmed cases and trends so local field leaders can make the best decisions about what to do with certain locations. They'll focus on "the local status of the public health crisis, guidance from health and government officials, community sentiment and store operational readiness," Johnson wrote.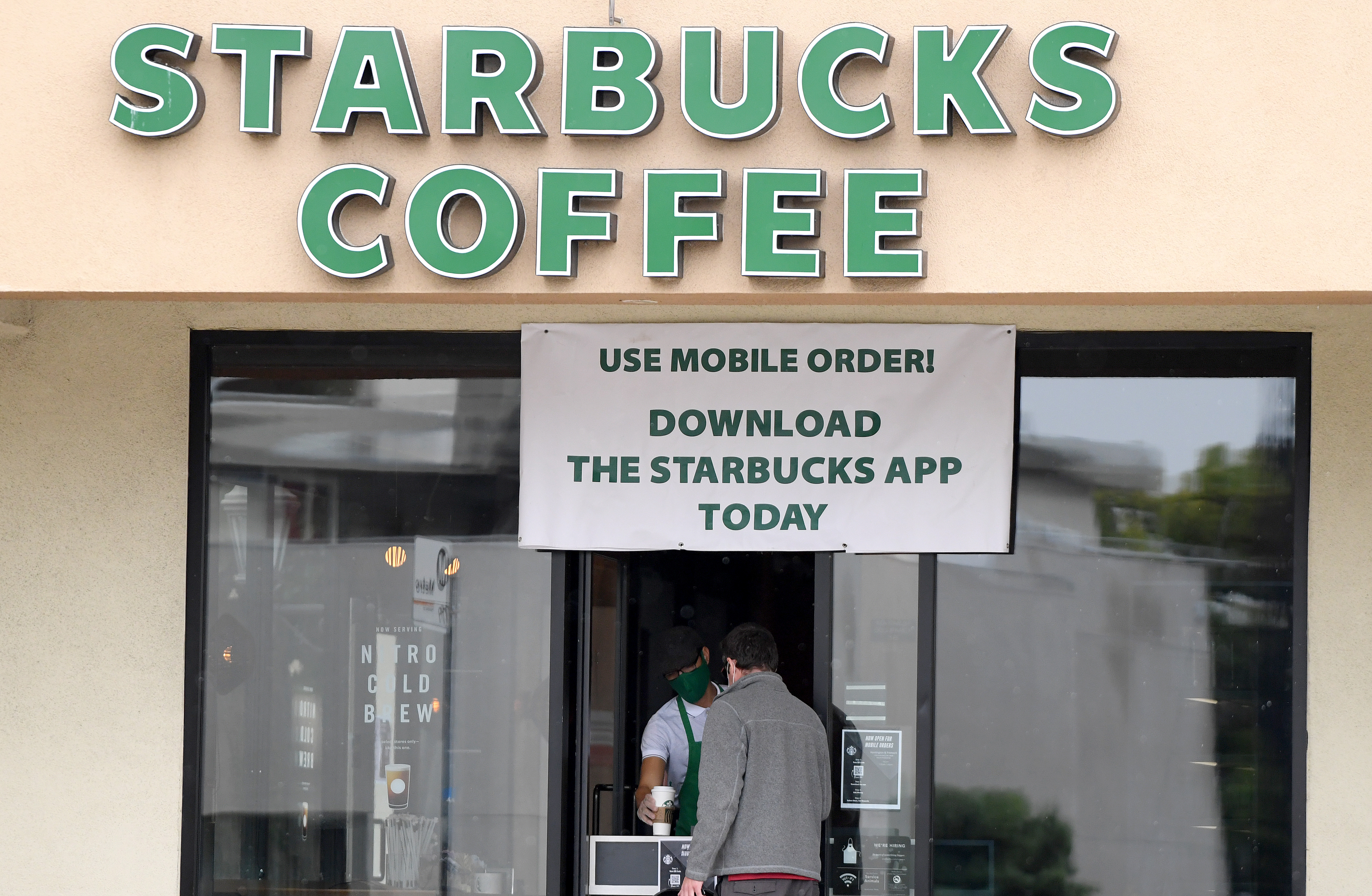 "We will use the strongest data available to help us assess a store's readiness, considering things like the trajectory of the virus, local mandates, operational capabilities and customer and partner sentiment," Rossann Williams, president of U.S. company-operated businesses and Canada, wrote in another letter to employees.
Locations will only be opened if Starbucks can determine it is safe and responsible to do so, she said. The process will begin May 4.
Starbucks touted its strategy in China, where it has reopened over 95 percent of its stores.
The company is extending paid leave for its employees through the end of May and adding $3 an hour for anyone who is healthy and "choosing to work," according to Williams. If employees are diagnosed with or have been exposed to COVID-19, they are being asked to stay home.
Employees in high-risk groups, such as the elderly and people with underlying health conditions, along with workers who live with a healthcare worker who works with patients with the new disease, should speak individually with their managers. They may be placed in lower-risk environments such as stores that will remain delivery-only.