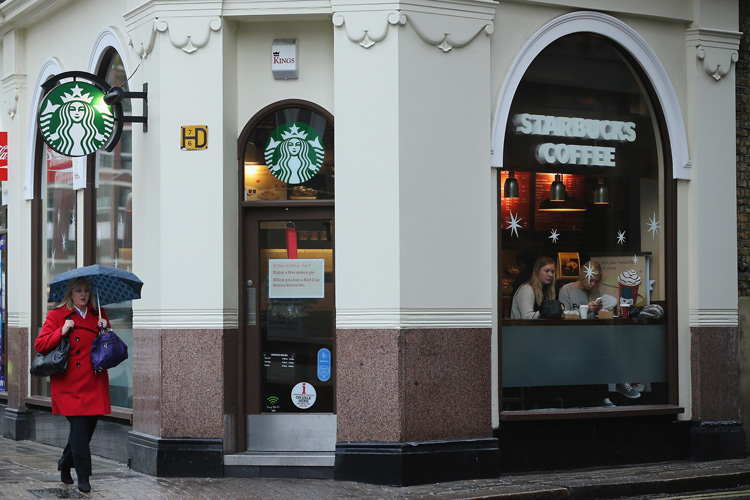 NEW YORK—Coffeehouse chain Starbucks Corp. this week announced an accelerated growth strategy to open 3,000 new stores in the Americas by 2017.
That's more than 2 new stores per day, with half of the openings in the United States. In addition, the Seattle-based company will renovate thousands more stores during the same period.
Cliff Burrows, president of Starbucks Americas, announced the hyper growth strategy at the company's biennial investors conference this week in New York. The announced growth of 20 percent in the next five years is ambitious, however, despite a 9 percent sales growth in 2012 in the U.S. market.
"Starbucks will have more than 20,000 retail stores on six continents by 2014," said Starbucks CEO Howard Schultz.
Asia is the company's fastest-growing region, and Starbucks forecasts that China will become its second biggest market by 2015, with 1,500 stores in 70 cities. It currently has 1,000 locations in China and Japan, respectively, and 500 in Korea.
Recent Acquisitions to Broaden Offering
Starbucks began its success selling coffee and has since expanded to include breakfast sandwiches, pastries, and other food items.
However, in the recent year it has spent millions on acquiring new businesses to expand its product offerings. In the last 12 months alone, it has acquired juice maker Evolution Fresh for $30 million, La Boulange Bakery for $100 million, and this year, it hopes to complete its $620 million acquisition of Teavana Holdings Inc., a leading tea seller.
"At this moment in time, we have enough to handle," Schultz said Wednesday at the conference in New York.
Starbucks plans to introduce Teavana-branded items at Starbucks locations in the future, which it said would complement its Tazo-branded tea offerings. But with a $600 million plus cash outlay, it is a big risk. "This is not the same as $30-$100mil acquisitions that primarily require capital to build production capacity," wrote Credit Suisse in an analyst report to clients last month.
Its La Boulange Bakery purchase will allow the company to distribute the San Francisco-based bakery's baked goods to almost half of its stores nationwide beginning next year, Starbucks said.
The company has also embarked on selling home-brewing systems with its Verismo branded machines and coffee pods. It is a new entrant into the market dominated by Green Mountain Coffee Roasters and Nestle.
The Epoch Times publishes in 35 countries and in 19 languages. Subscribe to our e-newsletter.