Stacey Abrams's economic plan, showcased in a speech she gave on Aug. 9, will—despite her claims—cost Georgia taxpayers money both in new taxes and in lost tax rebates, her opponent Brian Kemp's camp stated on Aug. 10.
"Tonight was an hour of hot air and empty words from a desperate candidate who can't get poll results back quick enough to tell her what government program to promise to voters next," said Tate Mitchell, the incumbent governor's spokesman. "Abrams's plans would cost billions in new spending, and her record proves that she's coming for your wallet to pay for it all."
Mitchell accused Abrams of having changed her position on casino gambling. Kemp remains opposed to it. Legalizing it would require a constitutional amendment needing a two-thirds vote in each chamber of the state legislature, Mitchell said. If it did pass, Kemp has advocated putting the revenue toward supporting HOPE (Helping Outstanding Pupils Educationally) Scholarships for college students. Sports betting legislation has failed in previous legislative sessions.
Abrams detailed ambitious economic plans focused on Kemp's rural Georgia voter strongholds. She advocated for expanding Medicaid to more people. That would bring in billions in federal tax money that Georgians aren't tapping into, which would, in turn, bolster shaky rural hospitals, several of which have closed in recent years, forcing residents of the countryside to travel long distances for medical care. She also talked about providing greater assistance to broad swaths of the economy, from farms to small businesses.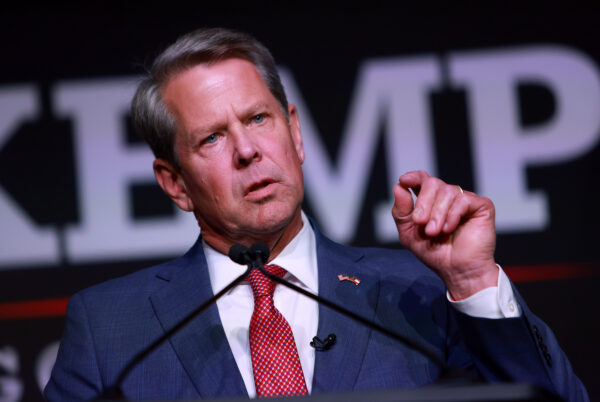 Mitchell pointed to a recent analysis of Abrams's plans estimating that they required $800 million yearly in new spending. She wants to get that money through federal government grants. Kemp is planning to rebate federal funding directly to taxpayers, as he did last year. Abrams decried how little that amounts to for the average taxpayer. But some analysts think that with significant inflation making it harder to put food on tables and gas in gas tanks, many would welcome the money.
DeKalb County Republican Chairwoman Marci McCarthy adamantly opposes Medicaid expansion.
"Health care should not be subsidized by the government," she said, criticizing Abrams for being hypocritical in her support for 'my body my choice' abortion policies while advocating for government health care intervention that ultimately takes choice away.
"If you have a free market system, it is 'my body my choice.' A government-run health care system just means more bureaucracy and makes it less accessible overall."
McCarthy credited Kemp's decisive leadership during the COVID-19 lockdown—making Georgia the first state in the country to reopen and rebate federal grants and state surpluses directly to citizens—for the state's growing economy.
The alternative would have been governing like blue state governors did, resulting in restrictive policies that crushed their economies and chased residents to other states like Georgia, McCarthy said.
She said she didn't believe Abrams's claim that she wouldn't raise taxes to pay for her plan. She also said she was taken aback by an analogy Abrams used regarding using surpluses and federal grants instead of rebating them.
"She likened it to a company realizing a windfall. You can either give dividends to wealthy shareholders or invest in the company, and she wants to do the latter," McCarthy said. "It's stunning that Stacey Abrams thinks Georgia taxpayers are comparable to wealthy shareholders."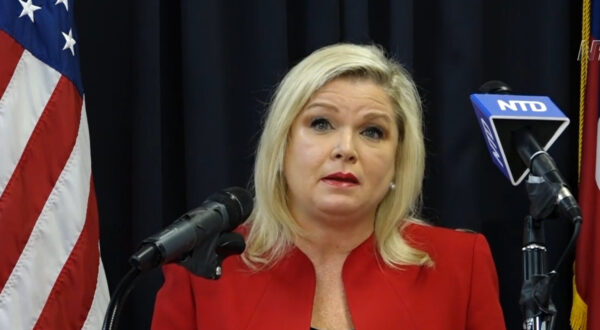 Small business lending, which Abrams wants to increase, should be left to the federal Small Business Administration, McCarthy said. She noted that she owns a small business.
"Stacey Abrams just wants a money grab, to take your hard-earned paycheck and redistribute it, which is socialism," she said. "Being an entrepreneur is not an entitlement.
"Overall, Stacey Abrams does not resonate with rural voters. Brian Kemp does. He is one of those rural voters. Stacey Abrams is an out-of-touch city socialist who looks down on rural voters. Her followers make fun of them because many rural voters are Trump supporters."