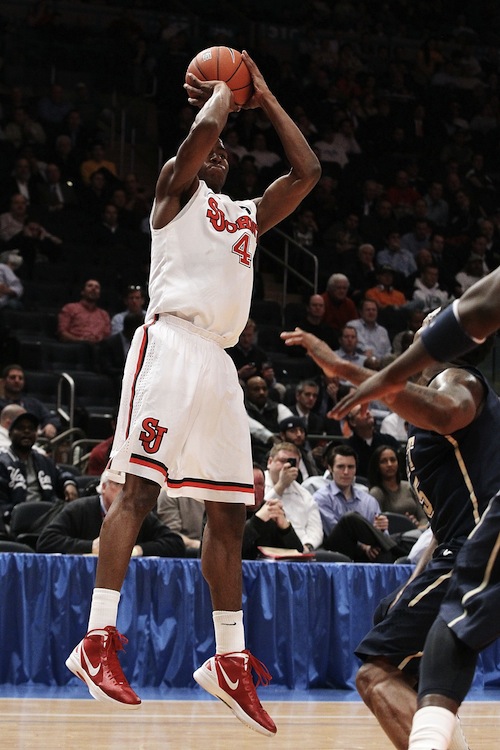 St. John's freshman guard/forward Moe Harkless announced Monday his intentions to declare for the NBA draft, according to a report on the school's website.
"Moe has chosen to take the next step in his career to pursue his dream of playing in the NBA. Moe and his mother Rosa know that we are thankful for his contributions to the St. John's basketball program and respect his wishes to pursue a professional playing career," said St. John's head coach Steve Lavin.
Harkless was named the Big East Rookie of the Year this past season after averaging 15.5 points and 8.6 rebounds per game for the Red Storm. The 6-foot-8-inch Harkless accumulated 11 double-doubles on the season and scored a season-high 32 points against Providence in his Big East debut.