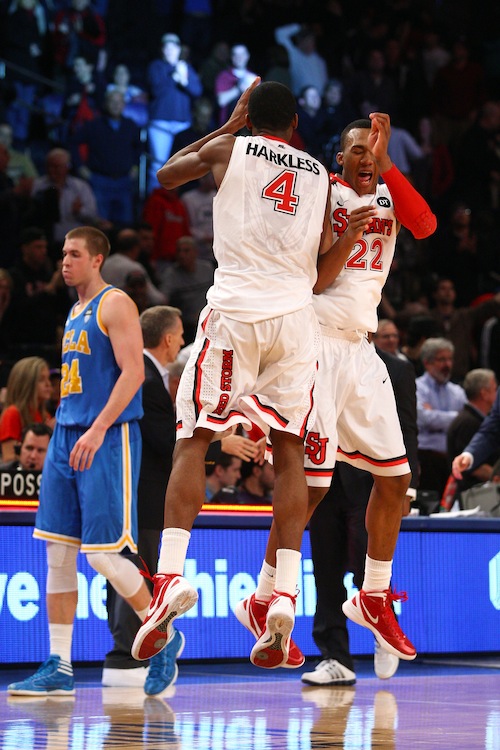 St. John's freshman forward Moe Harkless was named Big East Honorable Mention Sunday as well as to the conference's All-Rookie team, where he joined teammate D'Angelo Harrison.
Harkless averaged 15.0 points per game and led all conference freshmen, along with Providence's LaDontae Henton in averaging 8.6 rebounds per contest.
Harrison not only led the Red Storm in scoring at 17.0 points per contest but also was tops among Big East freshmen.
"Moe and D'Angelo are clearly deserving of these Big East honors," said St. John's head coach Steve Lavin.
"Their insatiable appetite to improve as basketball players has led to a breakthrough in performance this season. Additionally these young men have demonstrated the ability to persevere through the rigors of a Big East season. The Johnnies' future is bright with our 'Fresh Five' and company as its core."
St. John's will play Pittsburgh Tuesday in the Big East Tournament.