Sri Lanka's president said Thursday that he would ask Japan to initiate debt restructuring talks with Sri Lanka's main creditors, including China and India, as the crisis-hit nation strives to revive its collapsed economy.
President Ranil Wickremesinghe said that he would travel to Japan in September to discuss the matter with Japanese Prime Minister Fumio Kishida.
"Someone needs to call in, invite the main creditor nations. We will ask Japan to do it," Wickremesinghe said in an interview with Reuters.
Sri Lanka has $10 billion in bilateral debt as of August 2022, of which 44 percent is owed to China, according to Sri Lanka's finance ministry (pdf). Japan holds 32 percent of Sri Lanka's debt while India holds another 10 percent.
Wickremesinghe has expressed hopes of improving relations with Japan, which have been strained due to Sri Lanka's unilateral withdrawal from Japan-funded development projects under the previous government.
Sri Lanka owes China about $6.5 billion and has asked Beijing to help restructure its debt repayments. Wickremesinghe also asked China to amend the terms of a $1.5 billion yuan-denominated swap deal so the fund can be used to pay for essential imports.
India, on the other hand, has emerged as Sri Lanka's lifeline, providing about $4 billion in credit lines and swaps to keep the country's economy afloat this year.
The rivalry between China and India appears to be complicating matters for Sri Lanka, which leased its Hambantota port to China for 99 years in 2017 to convert its Chinese loan into equity. India has been concerned that the port will be used as a military base.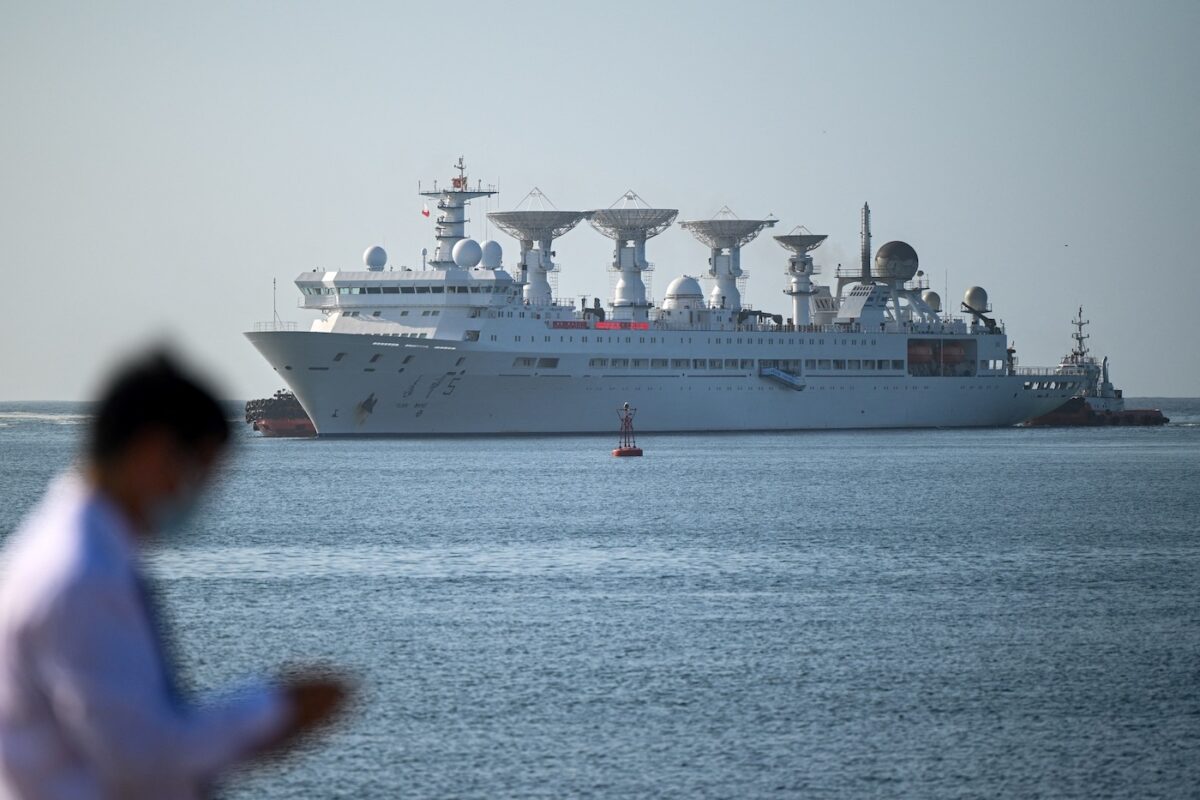 Sri Lanka allowed the Chinese satellite-tracking vessel Yuan Wang 5 to dock at the Hambantota port for a week despite India's security objections. Sri Lanka initially requested a delay in the ship's arrival but eventually approved it following "extensive consultations at a high level."
IMF Talks
The cash-strapped nation is also in talks with the International Monetary Fund (IMF) for a $3 billion loan package. The IMF representatives are expected to visit Sri Lanka by the end of August for talks on a staff-level agreement.
Nandalal Weerasinghe, the governor of Sri Lanka's central bank, said on Thursday that Sri Lanka's negotiations with the IMF are near completion and have "reached almost all the targets," Colombo Page reported.
"Once we reached a staff level agreement, we obviously have to approach the creditors on debt restructuring with our advisers and we can progress," he said, hoping that both sides would reach a "staff-level agreement."
Wickremesinghe said that expenditures will be slashed by a "few hundred billions" of rupees to channel funds for welfare and to repay high interest rates. Sri Lanka aimed for 3.9 trillion rupees ($11 billion) in expenditures in its last budget.
Budget cuts will include the defense department, which has retained the highest budgetary allocation despite Singhalese-majority Sri Lanka ending a bloody civil war with Tamil rebels more than a decade ago.
Wickremesinghe was sworn in as president on July 21 to replace former President Gotabaya Rajapaksa, who fled the country in July after protesters stormed his official residence to call for his resignation.
The country defaulted on its debt in May and declared bankruptcy on July 5.
Reuters contributed to this report.